Have you noticed some blogs get the limelight, just in a short span of time after they launch, while others struggle for years for a little traffic? Why does that happen?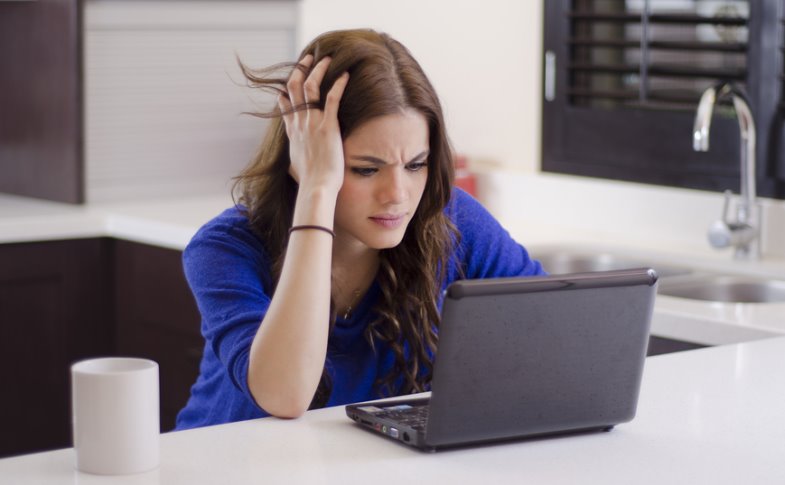 Why do some bloggers start to get into the mainstream so fast while others, far more capable and talented, can't figure out why can't they get their share of the pie? What mistakes are they making?
Are You On The Right Track?
First of all, success is a subjective thing and, whether or not you are becoming successful with your blog, depends on your goals.
This is a very important point to remember. You must have clarity about your blogging goals because a confused mind can't make right decisions.
If you started blogging for your personal branding alone, you probably shouldn't worry if you aren't making a lot of money online through your blog. As long as you are able to control your brand image online, you are doing fine.
However, a lot of new bloggers are starting out to make money online. If your goal is to venture into blogging to build a successful online business, you have work to do.
Success in anything needs intentional hard work with focus and discipline. Your blogging career will largely depend on how you conduct yourself online. So, what is the most important thing you shouldn't forget?
Your Goal Is To Attract Readers
The goal of writing something is to get other people to read it, right? What is the point of writing if nobody is reading?
Even when you are starting a blog on your name for your personal branding, your goal is to get readers on your blog so people can get to know about you, your expertise, your thought processes and about your work.
Likewise, if you are blogging to make money, for selling affiliate products or for selling your own products – you still need readers on your blog. No readers can only mean no money.
Everything begins with traffic. Generating traffic is the key element of your online success. Then comes engagement and this is where you have to avoid some of the biggest mistakes of blogging in order to make your way to success online.
Okay, let's get into the topic and discuss these mistakes that you want to avoid at all cost.
1. Blogging Every Day Isn't Important
If you think this is the best blogging strategy ever because some of the experts are suggesting you to do that, you couldn't be more wrong!
I don't know about you, but I've been a victim of that strategy due to advice from an expert that I have tremendous respect for. Well, he wasn't wrong in saying that it helped him. I was dumb enough to believe that what worked for him, will also be my secret weapon.
If you already have an established blog and have a decent amount of traffic, you may be able to double your traffic with this strategy because your foundation is strong.
When a popular blogger says that increasing his/her blogging frequency doubled and tripled his/her traffic, they are not lying. But, this strategy can lead you to frustration and may cause you to fail miserably because you are in a completely different situation fundamentally to begin with.
Why so?
Imagine an established blogger like Neil Patel who gets 20,000 visitors per blog post (Now, don't get hung up on the 20K number. Remember I said imagine?) If he writes twice a week (which he used to do in 2013), he gets 40,000 visitors per week.
Now, if he increases his blogging frequency to 5 days a week, chances are, his traffic will at least grow to double (if not triple) in due course. And then he will come out and share how he was able to double his traffic with a simple trick such as this.
Now, consider your blog.
If you have 50 visitors per blog post and you write twice a week, you get 100 visitors a week. Now, if you start writing 5 times a week, definitely your traffic will increase too. Your blog will more or less start to have same traffic effect. That means you will start to see about 250 visitors per week.
Your traffic doubles as well with increased blogging frequency. Sure! But the problem is, it's only 150 more visitors per week! Is it worth the pain of writing every day?
I don't know about you, but I wouldn't like to take that pain and because I've been there and done that, I can tell you straight – it's pretty dumb!
2. Your Blog Doesn't Have To Be The Prettiest
I want to speak from experience one more time. This is one of the things I have wasted more time and money fixing and now I realized, it was all a waste of my time and money.
Being a perfectionist by nature, I just had this urge of making everything perfect before I did anything. Can you relate?
You may be just like me and might be thinking that until your blog's design is not absolutely amazing, publishing new content is probably not a good idea yet. You don't want to give an image to the world that you don't know how to design a good website.
This is what I thought in the beginning.
Well, what I found out is, for the most part, your readers hardly pay attention to your design as long as they get what they came for.
Yes, if your website is broken or your content is impossible to read, then surely it's bad. However, as long as people can navigate through your website and your content is good, they stick around and even share your content.
Does it mean you shouldn't ever pay any attention to design?
No, that's not the idea. But if you can remember what the title of this blog is, this is something you shouldn't worry about during the launch.
Once your blog matures, you will benefit from a great design for sure. Why? Because a great blog design is helpful when you get into activities related to converting your visitors to subscribers. At that time, it becomes an important aspect of your strategy because you are now onto the next level.
Don't worry about design too much for now. Just get a decent premium WordPress theme from any of the following marketplaces and get started :
Concern yourself with custom design, converting visitors to subscribers etc. later. This isn't a time for you to have a perfect blog with all perfect features.
3. You Don't Have To Be An Expert
This is popular advice experts give, from their perspective, which you and I take and make it difficult for ourselves.
What I mean by that is, trying to find a perfect niche before you can get on with your blog isn't going to happen in most cases until you get experienced in blogging.
You don't have to have a strong niche to start blogging. You don't have to become a rocket scientist and figure out a perfect niche that will propel you to amazing success. If you try to do that, you are setting yourself up for failure.
The best way to get over this hump as a new blogger is to remember this:
When you do something, something happens. If you keep waiting, nothing will happen. [tweet this]
Do not wait to identify your niche. Just find out what you are interested in these days. Ask yourself, "What are a few things you feel passion towards?" and get started.
If your interest changes with time and you start to find another passion for another area, you can always expand or start one more blog for that niche. But, if you keep waiting and don't get started with what you have today, you will never be able to figure out your true passion tomorrow.
Be yourself, start out easy. Write about what you know, what you can teach today and what you can help others with. It will come to you naturally and that's the best way to get started and keep moving.
4. You Don't Have To Be Sensational For Sake Of It
Many newbie bloggers fall into the trap of trying to be sensational for no reason. For example:
They read on the internet that sensational headlines bring traffic and they get busy doing headlines that have no relation to the content they publish.
Now, think about it for a second. If you write a sensational headline such as "5 Unheard Ways To Double Your Google Traffic" and all you write is, some of the well-known, beaten up techniques, you will surely have visitors coming in because of your intriguing title. But they will go back with a feeling of emptiness.
But will they come back to your website again?
I don't think so. I will not come back to your website if I feel cheated. You promised something intriguing and delivered the same old. I feel deceived.
If you really have something sensational, go for it by all means. But, avoid the urge to be sensational for the sake of it, please!
5. You Need To Make Your Blog Posts Skimmable
Patience is something the world is running out of very quickly. Everybody lacks time for some reason.
There were days when we used to wait for 30 seconds or so for a page to load so we could read. Today, let alone humans, even Google bots are not willing to wait that long for your page to load when they come crawling.
Knowing this, you shouldn't expect that your visitors are going to have time to read every word of your blog posts.
You may have great content, but the attention span of your visitors is very short. If you can't get hold of their attention in less than 15 seconds, probably they will be gone!
The best thing you can do is to make your post as skimmable as possible.
If people can get highlights of your post through your headlines, images, sub-headings and highlighted sentences etc., probably you can get them interested in reading your entire post.
If you are writing big, long paragraphs, you are losing readers.
If you are not using images effectively in your posts, you are losing readers and upsetting Google.
If you are not using sub-headings and bullet points effectively, you are losing readers.
These are some of the most important content marketing strategies you should be paying attention to while you are getting started and trying to establish yourself in the blogosphere.
6. Just Publishing Great Content Is Not Enough
You may be great at publishing epic content with great value. But, because you are just starting out, you also need to be concerned about making sure people read your posts.
Imagine you produce epic content after epic content and, except your friends and family, nobody else even knows about your content. What return on investment of your time and energy did you get?
Not much!
The biggest challenge you have after writing your content is to get it promoted to places from where people can get to read it. Content syndication, social media promotion, blog commenting, all these things become absolutely important work for you in the beginning.
If you are not active on social media, if you are not visiting other influential bloggers and adding value to their posts through your comments, you are losing out a big chunk of readership and community building for yourself.
Get busy promoting your content after you write it. It is the most important thing you can do after publishing your blog posts.
7. Inconsistency Is Dangerous For Your Blogging Career
Let's say you decide that you aren't going to publish every day and instead, you will publish three days a week.
Well, do you have a clarity on the schedule of these three posts? Is it going to be M-W-F or T-T-S or W-F-S? What are the days of the week are you absolutely going to post something?
Why is it important?
Well, while it may sound logical that focusing on quality means posting something of value whenever you have something of value.
But the problem is, if you don't fix a publishing deadline for each week, it will be easy for you to start skipping some days with an excuse ,"Well, I can't think of something of value today, so let me skip today."
This becomes a vicious cycle. Soon you will find yourself skipping weeks and then months without new blog posts. That is how bloggers fade away and their blogs die.
Until you make publishing a ritual, it isn't going to work for you. It has to be a routine that can't be broken. You have to have a publishing deadline that you must meet each week. Only then you can make some noise.
8. You Can't Ignore SEO – Do Your Home Work
SEO does seem like a complex game and many newbie bloggers don't even want to indulge with this thing.
But, don't you want more people to find your blog posts? Don't you want search engines to send people to your blog posts when they are looking for the information you are sharing?
Yes, you do. But probably you are ignoring it because you think it's too complex.
You should make sure all your posts have:
A descriptive, keyword-rich title

A search engine friendly, natural-language and keyword-rich "permalink" structure.

Section headers (sub-headings H2, h3, H4 tags) that are descriptive and utilize keywords properly.

An image with keyword properly used in a descriptive "ALT" tag.
But you will be surprised how simple it is, especially if you are using WordPress as your blogging platform. You have no reason to be afraid of SEO or ignore it.
Also, you should have an SEO plugin like WordPress SEO by Yoast or All In One SEO installed and configured properly.
You shouldn't ignore the submission of your website's sitemap to Google and Bing. That helps these search engines to index your pages and posts faster.
These are simple things that you can learn and implement slowly. But ignoring these simply because you find it difficult, is a bad idea.
9. You Can't Do It Alone – Participate In Communities
Your network is your net worth. This is not just true in the business world in general, it is true even more in the online world.
Even Google ranks your website based on how many authority websites in your niche are linking to you. That simply means that Google decides your worth based on how many influential people within your niche know you and think that you have something of value.
If that is the case and you are just starting out, doesn't it make sense for you to be out there where influential people are?
Such a place in blogging world is a blogging community where people in your niche, influencers in your niche participate. There are many Facebook groups, LinkedIn groups and blogging communities online where you can apply for membership and get a way to get in touch with and build relationship with other bloggers.
Remember, you can't become an influencer all by yourself. You need other people to talk about you, refer people to you. This can only happen when you start participating in blogging communities and begin to add value by being active there.
It is a time consuming activity but avoiding this is a big mistake. You must find time to get this done because it has big long-term benefits.
10. You Must Not Forget The Golden Rule
What do you want people to do when they come to your blog? Probably you want them to read your blog posts , share your posts on their friends on Facebook, Twitter and Google+. May be you also want them to leave some thoughtful comments as well.
Well, the question is, are you doing it to other people's blogs that you visit?
Are you spending time to read the contents of other bloggers and influencers who you want to build relationships with? When you visit other people's blogs, do you share their posts with your friends on Facebook, Twitter and Google+? Do you take time to thoughtfully respond through your comments?
If you are not promoting other people, they are not going to promote you either. If you are not leaving thoughtful comments with an intention to add value to other people's blog posts, you are going to get similar results on your own blog. That's just karma.
In addition to that, when you do these activities genuinely, you establish your brand image as a genuine blogger, with genuine passion, who is intentional about helping others and building genuine relationships.
That kind of an image in the blogosphere goes a long way and you will be amazed how fast you will be able to get promoted into the mainstream.
But you need to do it. There is no shortcut to success!
Your Turn – More Blogging Mistakes/Challenges?
My goal has been to help people establish their brand identity and naturally, blogging is one of the key elements of this whole phenomena. I wanted to write this post to help new bloggers and aspiring online entrepreneurs to get their footprint established.
Now, will you help me educate others with this knowledge? Will you share this with others so they can benefit?
Also, what are some of the other blogging mistakes you think people should avoid? Please scroll down into the comment section and share your thoughts.
Thank you kindly!