"You will never achieve anything in your life more than your own self-esteem", said my business coach several years ago. To help me get started on the right track, he handed me over the Magic of Thinking Big book. I had just started my first business and I was fortunate to have such a tremendous mentor in my life.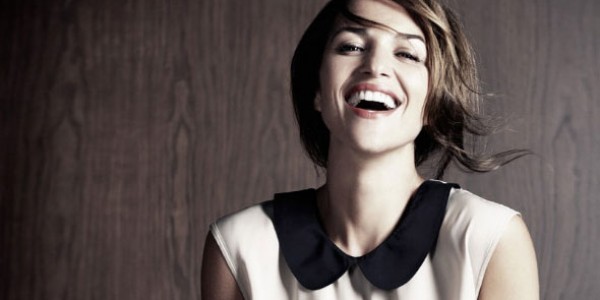 I did not doubt what he said for even a moment. But, as I read the book, the concept began to sink in. I began to realize the importance of working on my own self-esteem.
Going through the book, when I looked back on my achievements so far, I could easily see how my own self-esteem had enabled me to go for those things. At the same time, I could also see how I had missed a few opportunities simply because I never thought I was capable of achieving those.
People with high self-esteem are the most desired, and desirable people in society. ~ Brian Tracy [tweet this]
Through experience, I've learned that the way we view ourselves directly affects everything that we do.
With a higher self-esteem, we can get along with others with ease, eat well, stay healthy and maintain high levels of energy on a daily basis. That means with a higher self-esteem, we can maintain a higher level of productivity, be happier and have a state of well-being.
At the same time, it's also true that negativity is automatic. We are subconsciously sensitive to negative stuff, and our self-esteem is under consistent attack by negative influences such as doubt, fear and negative association. It requires deliberate effort to maintain a positive mental attitude and a higher self-esteem.
How Do You Build Higher Self-Esteem?
Naturally, this is the question that needs an answer, and I am going to share with you a few things that I have done to make sure that I don't let negative forces deteriorate my self-esteem. In fact, these simple action steps have consistently helped me build a higher self-esteem day after day. I hope you will benefit from them too as you implement some of them in your daily life.
Create A Vision For Yourself
One of the best ways to influence our thinking is to think in terms of images. The power of imagination is capable of helping you build your dream, your confidence and thus your self-esteem – almost instantly.
Use your imagination to create an image of yourself as the type of person you aspire to become (Do you see yourself as extremely wealthy, a respected public figure, a famous celebrity etc.?) Create that mental dream and then, imagine how will you feel when that dream turns into reality. Pay attention to the details. How will others perceive you? Will that affect the way you walk and talk? Will that affect the way you treat other people?
Preferably, visualize these things clearly in your mind with your eyes closed. When you practice this visualization technique for about 15 minutes each morning, it can have a positive impact on your daily life helping you build higher self-esteem every day.
Set Your Internal Standards
Nothing hurts your self-esteem more than not having your own internal standards. You've got to have a value system that you can stand for and fight for.
At the same time, instead of comparing yourself to others, accept yourself as you are. Understand that your life has a purpose and only you can serve that purpose. You've got what it takes for whatever you choose to do.
Surely that doesn't mean you become complacent with what you've achieved. But it really means that you go ahead and upgrade your skills, behavior, and relationships now that you know yourself better.
Raise your standards by associating with those who have higher standards and soon you will have standards at par with those you associate with.
Dress Well And Project Your Best Self
How we dress up affects our self-esteem on a daily basis. When I am properly groomed and dressed up appropriately, I feel upbeat automatically. On the other hand, if I have not shaved or I'm not wearing a neat pair of clothes, I feel tired. It is just the way we subconsciously feel. What you wear and how you groom yourself affects your self-esteem.
Dressing well and looking your best doesn't have to involve trendy fashions or designer labels. By just being appropriate for the occasion and being neat and clean can help you build a higher self-esteem every day.
Personal grooming and clean appearance provide an instantaneous projection on the surface of how you feel inside about yourself. If you haven't noticed this, try taking a note of how we feel based on what you wear from today. You will notice the difference instantaneously!
Read A Good Book Everyday
This is the best method I found to learn about myself, learn about other people, improve my people skills and increase my self-esteem.
Read books on self-help, inspiring stories and biographies of those you admire, you will begin to gain more confidence because of the clarity of thinking books create in your mind. It's amazing how much power these books can inject in your mind.
Some of my all-time favorite books that may be helpful to you build a higher self-esteem are:
Take Action Everyday
This is the action part of the equation. It works two ways:
Do something that you really enjoy doing

Do something that scares you
Because you take action, you have a sense of achievement that helps you build a higher self-esteem every time. Doing what you love is great. But if the situation demands it, you must take action even if the work may not be something you are comfortable with. In both cases, you will benefit when you act.
Doing something you love makes you feel great. It is a great way to increase your belief in yourself. At the same time, when you do something that is not in your comfort zone, it stretches you to new limits. It not just helps you feel accomplished, but also helps you reduce your fears.
To me, doing things that are challenging, things that I am fearful about, helps me tremendously. I feel adventurous while doing it and victorious when done!
Questions: Do you recall a time in the past when you were in a situation where your beliefs in yourself and your abilities were slipping away? How did you overcome the challenge? Would you like to share your thoughts? Please click here to enter your comments. Thank you kindly!