WordPress is an awesome content management system (CMS) because of its fantastic set of plugins. With so many free and premium themes and plugins, WordPress allows you to get pretty much any functionality you may want, right?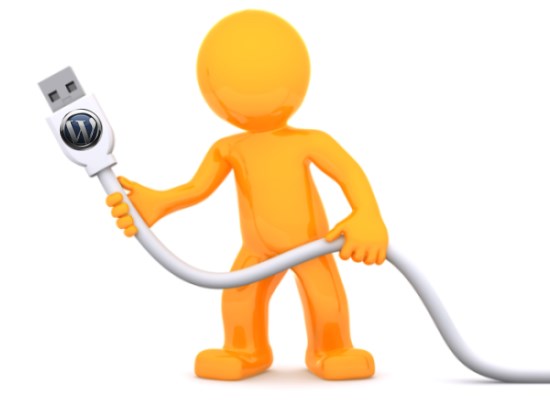 I have previously shared about some of the "must have" plugins that pretty much every WordPress blog needs. And you can refer to this post for reviewing the list.
However, in this post, I am going to share a few very interesting plugins that give us some unusual functionality. These plugins are not a must, but do add some advanced features to your website when used correctly.
I am somebody who likes to have control on what's going on a website that I manage and for my website (which is image heavy anyway), I am always looking for ways to reduce the page loading time.
One thing that I never had control over on WordPress is the way it loads all the plugins, all the time, before rendering the pages. Many bloggers talk about it, and it's a reason why people discourage having too many plugins installed.
Thanks to Kim from Just-Ask-Kim.com, I came across a plugin that solved my problem. Kim shared her experience about a free WordPress plugin called Plugin Organizer which allows you to control the loading aspect of every plugin installed on your WordPress powered website.
Plugin Organizer is a free plugin which gives you the control over the loading order of plugins on your website. It lets you select which plugins run globally (or don't run globally) and which plugins load (or not load) on specific posts or/pages throughout your website. Not just that, it also lets you choose the loading sequence of plugins helping you prioritize loading of your plugins.
Plugin Organizer also lets you choose which plugins will run on mobile devices and which ones will load on desktops.
Now, if you ask me about benefits of this plugin, it's huge! Now, I can stop WordPress from loading unnecessary plugins on specific pages of my website thus saving a second or two at least on page loading times. If page loading time is important to you and you can't get rid of some of your WordPress plugins, this is a great way to speed up your website if you have interest in controlling this aspect of your website.
2. Try New Theme Without Upsetting Readers With Theme Test Drive
This is another great plugin for people who like to try new themes on their website. May be you want to try a new theme to see if you like it, or if it will work on your website. But you don't want to accidently break your website and certainly you don't want your readers to see what you are trying while you are still trying.
That is where Theme Test Drive plugin comes to the rescue. This incredible plugin was developed by the famous Vladimir Prelovac. I was searching for this feature for trying out different themes on one of my live websites and came across this awesome article by Dieter Petereit, who very highly speaks about this plugin.
The plugin allows you to activate a new theme only for the Admin user while the rest of the world still views your website with the default theme. Your readers have a usual day while you are testing out your website with a new theme which you can only let the rest of the world see when you are satisfied! Isn't that such an incredible feature to have?
Check out the plugin's page and Dieter's post for details. You will be pleased!
Content syndication is always a time consuming task, right? Why wouldn't you save time by automatically sharing your new content to the social media and bookmarking sites where you share your content anyway every time?
SNAP (Social Networks Auto Poster) is a regular WordPress plugin with some cool features to make your life easy especially when you don't have JetPack (and even if you have, they have cut down on their publicize feature heavily).
With third party API libraries, SNAP lets you automatically share your posts to Twitter, Facebook, LinkedIn, Google+, Pinterest, Tumblr and many more forums.
Here are the full installation and configuration instructions for this plugin.
When you are using this plugin, it's a bit complex to configure (a bit more complex than even WordPress SEO). You will have to spend some time on learning this thing particularly in formatting your posts to work best with each network you are setting up for auto-sharing. But I can promise you one thing – the results are worth it!
How About Auto Sharing On Google+?
The reason so many auto-posting plugins and services don't work with Google+ is, Google+ has not yet released an API to write for their system. Since there is no API available, most services have no way to get this functionality to work like Facebook and Twitter.
Fortunately, when you are using the Pro version of SNAP plugin, they have a custom built third party API Library which works with Google+ as well as many other networks.
That means, with this plugin, you can auto-post your new articles on Google+, LinkedIn Pages, Pinterest and many more sites where you had to do manual posting each time so far.
Their free version is good enough for a lot of things (including the ability to import comments from Facebook and Twitter as a WordPress comment and include in your post comments). But, their pro version brings some features which is worth the money. For example, here are pro features which makes it a plugin worthy of your investment:
You can choose to delay the auto-posting on social networks by your choice of minutes, hours or even days.

You can auto-post on Google+, Pinterest, LinkedIn Pages and more.

You can auto-post to multiple accounts on the same social network.
You know how important it is to stay consistent with your post schedule if your blog needs to grow consistently.
All serious bloggers maintain a blogging calendar. Some of us use Google calendar and others have their own comfortable task management system to keep track of their blogging schedule.
Well, there is yet another powerful way that anybody can use and become professional at maintaining blog schedules for past, present and future right from their WordPress administration dashboard. That is by using the WordPress Editorial Calendar plugin which makes all of your forward planning for your blog a pleasant experience.
Basically, it gives you the calendar view your WordPress posts (all of your posts) whether they're draft, pending, scheduled or published. Can you imagine how easy it will be if you can see at a glance how many posts are ready for any given day and how the content is spaced out over a period time?
It also allows you to easily move your posts within the calendar to spread out the content for different dates or change the publishing schedule. It's a great way to know and control the way your content is scheduled properly so your can prepare your writing strategy accordingly.
This will be an easy install as it is a very intuitive plugin. Install, activate and you will be able to see the benefits of using its features right away.
However, my personal disclaimer is, to avoid having one more plugin which I could avoid, I do not I use it on this blog anymore as I switched my blogging calendar to Google which is not as comfortable as this one, but it saves me from installing another plugin on a website which is already running on 25+ active plugins.
Conclusion
This is an ongoing topic and as I find more awesome plugins, I will publish more of these posts. But I couldn't wait to get these out the door. Most probably one or more of these advance WordPress plugins will resonate with you and you will love them as you use them.
Have Questions Or Want To Add Something To This List?
If you have any questions about any of these, let me know , please. Also, if you have any awesome plugin which is not common but very powerful, please feel free to share it with me through your comments.
I look forward to your comments now. Thank you kindly.