GET UP AND WIN THE RACE
Whenever I start to hang my head in front of failure's face,
my downward fall is broken by the memory of a race.
A children's race, young boys, young men; how I remember well,
excitement sure, but also fear, it wasn't hard to tell.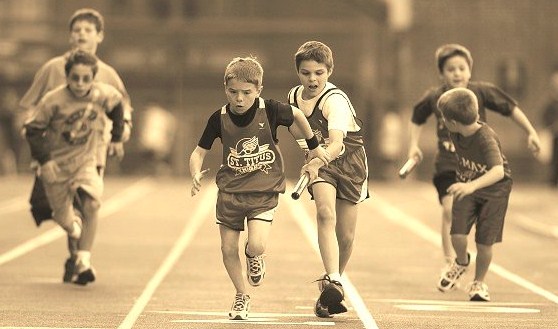 They all lined up so full of hope, each thought to win that race
or tie for first, or if not that, at least take second place.
Their parents watched from off the side, each cheering for their son,
and each boy hoped to show his folks that he would be the one.