The other day, I was in a Toastmasters meeting where we had a usual meeting with three speakers followed by three evaluators. We also had some guests and everybody did a great job that night.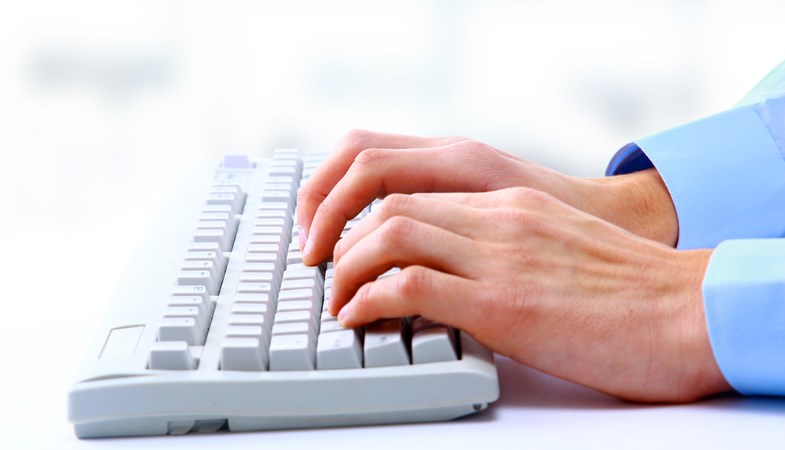 However, something that drew my attention was a comment from one of the guests who appreciated one of our evaluators like this (and I paraphrase):
"What I appreciated the most was the way you did your evaluation for the speaker #2 in such an uplifting manner. You used empowering words like 'phenomenal', 'absolutely', 'terrific' and 'amazing'. By using those words, you not only uplifted the speaker but also everybody."
That remark by the guest made me think about what happens in the online world. Why is that I get so impressed when I watch Robin Sharma's videos? And why don't I watch videos by some other accomplished people that much?
Speaking of Robin Sharma, I have heard him talk and use words like 'Dramatic Distractions', 'World Class' , 'Passion' and amaze his audience (me included, of course!). He is just an awesome speaker!
The Use Of Power Words Play A Big Role In Your Writing
Similarly, have you noticed some blogs you start reading and you feel great while others, not so much?
Some headlines get your attention instantly and others, not so much?
Some sales pages convert well while others, don't get any conversion. Why does that happen?
The answer lies in the use of words. How well content is written and whether or not it will attract readers, largely depends on how the words are crafted and whether or not a few power words are used.
That is the topic of this discussion today.
So, what are power words and how can you use them in your blog posts or sales pages to improve your traffic, engagement and conversion?
6 Power Words To Empower Your Writing
There are two power words I would like to first mention which are very well described in this post from Copyblogger.com. These two power words are the most important words in blogging according to them. For your reference, the words are :
1. YOU
The idea is to write your post aiming at solving a problem or adding value through your writing to your reader. So, when you use the word "you" in your writing, you are talking to the reader and it is very powerful. If you already visited the post by Copyblogger, you know what I am talking about.
2. BECAUSE
This is a persuasive word which aims to answer a question that your reader has. When you talk about the question, and answer their "why" with your "because", your writing grabs their attention. It is one of the best ways to writing engaging content. They have beautifully explained it as well.
However, if you notice in their article, the author grabs your attention with a smartly used power word about which the author doesn't even talk. But that word is very important.
That word, I think, is the key power word of that entire post. Okay, so the third power word, I think, is one of the most attention grabbing words out there and is:
3. IMAGINE
Imagine is an incredible word not just in the world of blogging but also in the world of public speaking. Have you notice how some of the most powerful speakers start their talk by saying something like:
Can you imagine…..
Imagine that ….
And people get hooked onto their ideas because this word pulls you to the speaker and takes you into the world they want you to mentally travel with them…
It is a word that is almost hypnotic. I've seen that by asking their prospects to imagine the outcome of using their product or service, good sales people easily bypass that wall of objections and bring the resistance down instantly. This is a great tool for making the sale with less argument!
I call the word 'Imagine' as a dream builder world. It is a great way for you to build dreams, make your audience imagine things and feel connected to your ideas. This word is a great way to draw word pictures!
4. FREE
Even though there is nothing that comes for free in this world, we love things that we think, is free. We love free stuff!
That is why, in the world of marketing, the word FREE is so popular and true to its fame, people tend to open emails that have the word FREE in the subject line, read posts that have the word FREE in the title. The word is almost magical. People who use this word effectively in their marketing campaigns, see massive success.
We are constantly looking for free tools, free plugins, free accounts, free resources and so, naturally, if your blog has this word in Titles, descriptions, special offers you will have higher traffic, higher conversions, higher email open rates, etc. This is one of the most popular power word and you should play with it to see how it plays out for you!
5. EASY
There are many complexities in our lives and that is why we crave for easy ways to get our work done. I am sure you search on Google too, for easy way to write blog posts, easy ways to manage WordPress, easy ways to remember names, easy methods for solving this problem or that problem etc.
That means, when you find a title that says it is about to teach you to do something in easy ways, you are more likely to open the post and go through it. I know I do it all the time.
So, as a blogger, when you are engaged in content marketing, you want to use the power word 'Easy' in your titles, descriptions, sub-headings to make sure your target audience is able to notice the word when they come across your post/page. This simply increases your chances of getting your blog posts read. Your blog simply gets empowered to have higher open rates and better traffic in an easy way!
6. NEW
People love New things (to the extent that they sometimes, are ready to forget the reality for sake of something new). People are willing to believe in fantasy for something which seems new. It's amazing and here is the newest proof I came across recently.
The other day, I was with a family friend here and at dinner, they were so excited to show me a new Hindi TV series by entitled, 'Mahabharat' currently running on Star Plus channel in India. Since, I didn't know about it, they showed me one episode of this New Mahabharat and I was completely disgusted the way the producers and directors have misrepresented the entire epic. I feel that the script is an intentional attempt to distort the original story of Mahabharat and a complete insult to its original author.
But people seem to be spending time watching this distorted New Mahabharat because they are loving the graphics and the drama.
The word new, brings a sense of latest and usually, we see to love it. New gadgets, new albums, new songs, new movies and so on. Everyone seems to gravitate towards the newest, the latest.
Similarly, if you plan to leverage the power of 'New' in your blog posts, you are set to attract more visitors to your website. You can share some reviews on new products and services, new guides to do things, new techniques to fix some problems etc. If you try this technique, you will reap the benefit of this power word!
My Question To You
Have you implemented some of these power words in your blogging career? Have you used these power words in your online marketing campaigns so far? How have these impacted your marketing strategy?
Please share your thoughts/experience or recommendations of new power words through your comments. Thank you kindly!