When you are just thinking about learning to blog, WordPress.com may sound like a great idea because of one simple reason – it's free! I did the same thing when I started exploring my options.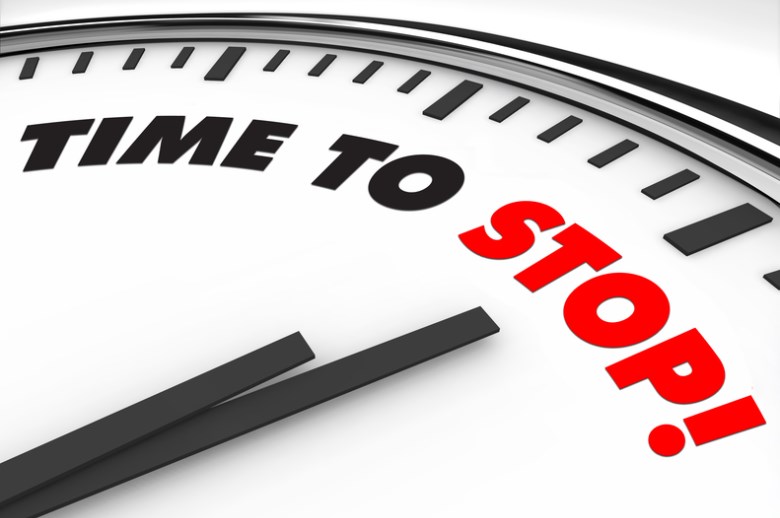 However, if you are serious about your personal/professional branding, and you know what you are going to share with the world, you need to be serious about how you choose your platform.
Interestingly, WordPress and blogging are almost synonyms these days. You search for blogging in Google and you will end up find more than you can chew about WordPress.
And that is great! WordPress is the most popular platform on the internet for bloggers and content marketers, period!
But WordPress is not the same as WordPress.com and sometimes, because the latter is available for free, it sounds more appealing to starters.
Why WordPress.com Seems Amazing For Beginners
When everybody is singing the praises of WordPress, it is easy to choose WordPress.com as your free blogging platform, especially since it's offered by the same guys who run the show for WordPress tool itself.
Who doesn't want to get all the benefits of using WordPress CMS by simply signing up for a free account atWordPress.com?
The guys at WordPress handle all the technical stuff for you and I know how pleasing that is. You don't have to worry about things you don't want to learn anyway, right?
Oh yes, and there is one little inconvenience that your free blog's URLs have wordpress.com appended to it (something like 'YourBlog.wordpress.com'). But WordPress.com gives you a cheap solution for that as well. For less than $15 a year, you can give it a professional look by mapping your own domain to it. Pretty simple!
Everything seems so awesome that it's a hard deal to refuse for anybody starting out. However, there are reasons you need to refuse this deal if you are serious about your blogging career.
What are my reasons for saying so?
Well, let's discuss this further.
12 Reasons You Shouldn't Use WordPress.com For Blogging
If you don't care about making money and blogging is just another of your hobbies, you may be okay with WordPress.com. Actually, you may be better off being with them because you wouldn't need to deal with technical aspects of your blog for the most part.
But, if that's not you and you are looking to build a legacy for yourself and perhaps a blog that will generate money for you online, you have to take a serious look at these cons of using WordPress.com as your platform.
1. You Only Get 3GB Of Space For Free
You get only 3GB of space for free when you sign up for a blog at WordPress.com. Now, it might look like a lot to you when you've not yet started blogging but if you really think about it, once you upload a few images, documents, spreadsheets, and PowerPoint presentations, you will soon run out of space.
Another thing is, without the space upgrade, you are not allowed to upload audio files on your blog. That means, if you are thinking about audio podcast or sharing a few of your music audios through your blog, space upgrade is a must. And that means, you will have to pay for space upgrade which comes at a premium price starting at $20 per year for 10GB space.
2. You Are Restricted To Use A Theme They Approve
When you are going to setup a website for yourself (or your business), don't you want to make your website have its own look and feel? If not totally unique, you want to have a control on how things look at least, isn't it?
Well, first of all, WordPress.com allows you to get a theme from their pre-approved library of themes they allow you to browse when you sign up. That means, your website will have to look like one of those other thousands of websites that are using the same themes for the same reason as yours.
How wonderful is that?
Now, isn't it possible that you may not like any of their approved free themes? Well, they allow you to pay for a pre-approved premium theme with a better design and a few more features in it starting at about $50 per theme. However, don't be mistaken, you still won't be able to make any modifications to the theme even though you paid for the theme.
3. Theme Customizations Are Limited Even If You Pay
WordPress.com does allow you to upgrade your account for customizing your theme's look and feel by modifying your fonts and use your own CSS code for additional styling. This feature is available to you if you pay another $30/year.
Does it mean you will be allowed to modify your theme's layout to your liking? Not really!
Let's say you want to change the placement of one of your website elements which requires the theme files to be modified.
Guess what, WordPress.com does not allow you to alter the underlying structure of any of their themes. You've run out of luck!
4. They Can Change Your Blog's Theme Without Your Permission
If WordPress.com guys decide that the theme you have been using is not good for any reason, they will remove your theme without your permission and change it to something else.
It has happened for people (rare thing but it does happen) and you need to be aware of this risk. You can verify with WordPress.com support and let me know if you learn it otherwise.
5. You Are Not Allowed To Use JavaScript
JavaScript is something you will need as you grow your blog. For example, you may want to have a floating social sharing or maybe you want to use a little JavaScript code to have a pop-up on your site.
The only problem is JavaScript is not permitted at WordPress.com. So, no matter how much you like to add those awesome features on your blog, you can't!
Oh well, how about email opt-in forms from services like Aweber? Because JavaScript is not permitted at your blog powered by WordPress.com, you can't use them. You need to find an alternate way to get the job done which isn't very pretty although you may be paying $20+ a month to those services. WordPress.com says, you have to host your forms outside of your blog and then link them to your WordPress.com blog.
Can you imagine the negative impact of this on your conversion rates?
6. You Will Not Be Able To Use Popular Analytics Tools
Since you can't use JavaScript, you will not be able to implement Google Analytics or any popular analytics services available.
Most analytics softwares want you to install a piece of code in your theme files and because that is not allowed at WordPress.com, you will not be able to use any such softwares on your blog.
You may not understand the importance of using an advance analytics at this time. But trust me, as you grow your blog, you will regret the decision to be at WordPress.com if you aren't able to use Google Analytics.
7. WordPress.com May Run Ads On Your Blog Unless You Pay Them
If you think WordPress.com is really free, you've been mistaken my friend!
They reserve the right to display ads on your site. However, they do allow you to pay an extra $30/year and then they will allow you to have your blog ad-free. And even then, you still have to keep copyright links such as "Blog at WordPress.com" on your site .
All WordPress.com bloggers are required to maintain the credit links as required by their terms of service.
8. You Can't Run Ads On WordPress.com Powered Blog
They do not allow banner image ads or third-party advertising networks like Google AdSense, OpenX, Lijit, BuySellAds, and Vibrant Media at WordPress.com platform.
However, they may allow you to sell ads on your site when you have a significantly high traffic situation with your blog (something like 25,000 pageviews per month). But, you will have to apply for this program they call WordAds. And then, according to a friend, they will ask you to split your revenues with them. Now, that's not fun, is it?
9. Affiliate Links Are Allowed But Very Restrictive
If you plan on making money by placing affiliate links on your blog, you definitely want to stay away from WordPress.com because you may end up in trouble. For more information, check out what their support says about affiliate links.
Again, if making money through affiliate links is not your goal, this may not be your reason for staying away from WordPress.com. However, for a lot of people, it is.
10. They Will Not Give You Any Email Storage
When you are using WordPress.com, you will not have any storage or a way to configure your custom email with your domain name as you usually get when you have a self-hosted website.
All the shared hosting service providers give you a lot of space and email addresses to configure with your domain name when you host your WordPress website with them. However, the same is not true when you go for WordPress.com. You will still be depending on your Gmail/Yahoo/Hotmail accounts for email and obviously that isn't very professional, is it?
11. You Need To Be A VIP Member To Use Custom Plugins
WordPress is so popular because of its strengths with so many plugins. Last I heard, there are more than 30 thousand WordPress plugins and counting.
For example, you may want to restrict the number of times anybody can attempt to log into your website and if you are a self-hosted blog, you will simply install a free plugin for it, and you are done!
But for security reasons (as they say), you're not allowed to use any third-party plugins when you host your site for free on WordPress.com.
However, in spite of this restriction for free members, if you upgrade your account to become WordPress.com's VIP member by paying just $3,750 / month, they will let you install custom plugins. Isn't that such an amazing feature?
I don't know about you but I don't have that kind of money. I will rather hire my own dedicated server, hire a full time developer in India and still pay less than $3750 to have much better control on my website.
12. They Can Shut Down Your WordPress Blog At Any Time
This is the bummer! Imagine you have this risk after going through all that we have discussed so far.
Their Terms Of Service very clearly states that WordPress.com "may terminate your access to all or any part of the Website at any time, with or without cause, with or without notice, effective immediately."
It's life, may be unintentionally or even unknowingly, if you ever happen to violate any of their Terms Of Service (do you really think you can remember them all at all times?) you risk losing your blog.
Why would you take that risk with your time, energy and intellect? And imagine you spent money on any of the features that they provide for money. How would you feel when something like that happen?
Self-Hosted WordPress Website Is The Way To Go
With all these risks, I will never host a website I am serious about with WordPress.com, will you?
The best option to host your website (especially if you are serious about your brand establishment and do not want to have all these issues down the line), is to host your WordPress on your own hosting space and then build your website from there.
Sometime ago, I wrote a post that has helped so many people setup their self-hosted WordPress websites. I want to share that post with you here so you can go over there and get a quick step-by-step guide that you can follow and setup your WordPress website easily. Here is the post for your reference:
Have Some Questions/Suggestions/Testimonials?
If you have any additional questions about this tutorial, please feel free to head over to the comment section and let me know. I will be glad to help you get your answers.
Also, if you know of any additional points that can add value/clarity to this topic, please feel free to share your thoughts in the comment section.
Thank you kindly!