Have you used Google+ Hangouts for video conferencing with your friends, family members or your business associates? When it comes to video conferencing, Google+ Hangouts are one of the top free choices available on the internet.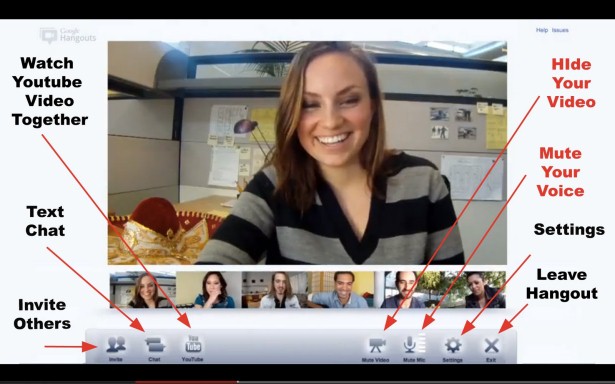 Note: Image courtesy of Kate Harper's blog post on awesome tips on Google+ Hangout Etiquettes.
A few months ago, I shared some of the free conference services to conduct teleconferences involving international countries. Now, it's time to take the discussion up a notch by doing video conferencing for free.
Can you imagine how powerful it is to have 10 people from different places join LIVE in one video conference and talk to each other? And on top of that, isn't it incredible that you can do it for free?
If that isn't enough, it is also possible to put your video conference on live streaming to be viewable by public and also record and upload your hangouts to your YouTube channel . All this comes to you for free if you just have a Google Plus account.