Speaking of Personal Branding, first of all I encourage you to visit the post I wrote while launching my e-book Personal Branding GPS. If you haven't taken a look at that article yet, go ahead and take a peek to see what Personal Branding is and why is it important to you no matter what your personal or professional goals may be.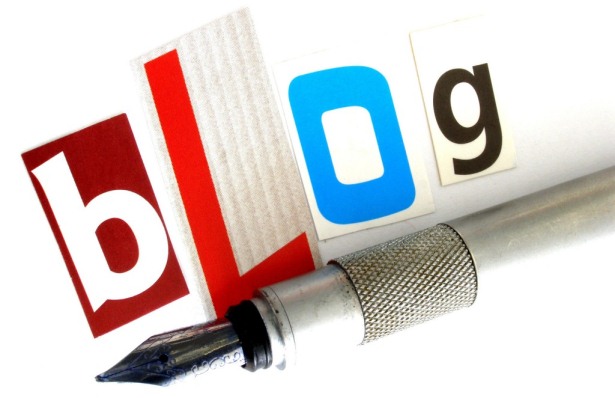 To briefly recap, you might want to be recognized for your talents, you might want to create a reputation in the online world to reach out a wider range of audience or you might want to build a business online using the talents and abilities that you are proud of.
Personal Branding is the process of creating a mix of attention, likability, reputation and trust in the marketplace. For example, you might want to build a brand around being an artist, or being creative, or being a life coach, or a technology expert or whatever matters the most to you. Having your own personal brand gives you the ability to stand out in this heavily crowded and noisy world.
How Blogging Helps In Personal Branding
If you're willing to learn and dedicate yourself to building your online Personal Brand to stand out in the crowd, to get the attention of your target market, blogging should be the top tool in your arsenal. Blogging opens a whole new world of opportunity to advance your personal reputation, your business or professional growth in a helpful and cost-effective manner.
Whether you're an artist, a small-business owner, a skilled professional, or an enthusiastic person with a story to tell, your blog is your platform to build your Personal Brand. If you commit to doing it right, your blog will become a vehicle to strategically market and promote yourself or your business, which in turn will drive more prospects and customers through your door.
Overcoming Blogging Challenges
Everybody is busy in today's world. Our time is stretched to the limit. We hardly have any spare time. Therefore, the majority of people who aspire to start in blogging do not because they simply can't imagine making this new commitment.
Besides, people are hesitant to invest energy into activities which lack guaranteed results, and the prospects of blogging may seem infinitely intimidating to many. Some of the common confusion that stops people from starting out may be:
How do I begin blogging?

What software should I use for my blog?

What will I blog about?

How much does blogging cost?

I am technically not strong, can I do blogging?
However, even if it all seems too overwhelming to you and before you throw in the towel, you should seriously ask yourself:
Are you just going to give up on the tremendous opportunity just because you feel overwhelmed?
The fact is, nobody knows your story better than you. Therefore, you are absolutely qualified to blog about you, your skills, or your business. All you need is the confidence that you can do it and a willingness to learn the basic steps.
One of the major benefits of blogging is that it is not just a powerful method of marketing and advertising, but is also very cost effective for those who might not have bountiful budgets. Combine that with the power of social media (you probably already are spending time on Facebook, LinkedIn and Twitter) and a huge opportunity awaits you.
Having discussed the importance of blogging for Personal Branding and business growth, here are the top six reasons why blogging can help you succeed in achieving your personal and professional goals:
Blogging Helps You Tell Your Story To The World
When you have a blog, you have an opportunity to showcase your story, your achievements, your activity to the world in a way that you prefer. You can be in any field, a blog gives you the unique ability to tell the world – your story!
For example, if you are a charity and looking to garner funds for your next ambitious project, you may showcase your previous work stories, pictures and videos on your blog. With that in place, your potential donors will have much more confidence while donating for your cause.
Blogging Helps You Develop Credibility And Trust
Having a blog online with your story, your credentials help you build credibility; trust with your target market simply because they can now learn more about you and your business through your website and get to know you better. When Google brings people to your blog, it creates very powerful third party credibility.
You may be a skilled professional looking for job opportunities, or a small business owner trying to get new customers or an artist with a desire to attract potential opportunities to market yourself. Having a blog allows you to have that extra edge over your competition.
Blogging Helps You Establish Yourself As The Expert
Having a blog can help you build your reputation as a thought leader in your niche. People prefer to buy products or services more from those who are considered experts as opposed to those who do not have a brand value.
For example, if you are a book author and looking for a publisher, your chances of getting a publisher is much higher if you have a well-established blog and social media following as opposed to having a book with great content but no online reputation.
Blogging Helps You With Networking Opportunities
Being able to connect and communicate with successful people was very difficult once. But today, with the help of social media and your own blogging platform, it is now very easy to network and build relationships with such people.
Getting to know the other accomplished people in your field and networking with them, is a benefit that comes naturally as a benefit of blogging. Can you imagine the impact on the career of a college student if he/she already has networked with a few of the top executives of a few good companies through social media and blogging while still in college?
Blogging Is The Most Cost-Effective Method Of Marketing
Depending upon your branding goals, you can choose to even start your blog for absolutely free using blogging platforms such as Blogger or WordPress.com. For those who plan to buy their own hosting space and domains, a professionally branded blog can start with a financial investment of less than $50 for a whole year .
A Note Of Caution On Blogging
As a closing note, when it comes to understanding the commitment needed to blog, the 'short-term, rapid-results' thinkers may not find a great return on the investment. Blogging is for long term thinkers.
Anything worthwhile takes time and effort to build. Even though blogging and social media are extremely powerful tools, they're not an effortless magic bullet. As you embark on your journey, be prepared to be persistent, consistent, and proactive if you want your blogging activities to have an impact and ultimately lead to a profitable return on investment.
Questions: What do you think are the main challenges that stop most people who aspire to start their own website/blog from getting started? How do you suggest they overcome their challenges and start to build their own personal brand? Please share your views in the comments.