[soliloquy id="6036″]


Be The Brand That People Love
When we go shopping, don't we tend to buy products from the name brands? Don't we gravitate towards buying things from the companies we know, like and trust?
We absolutely do. Businesses realize that. They know the importance of having a strong and unique brand identity that differentiates it from the competition.

All things being equal, people will do business with, and refer business to, those people they know, like and trust. ~Bob Burg [tweet this]
Every individual must build and maintain a strong and unique personal brand precisely for the same reasons.
Whether you are looking to progress in your job or change careers, your personal branding is critical to your success.
Whether you want to grow your existing business or you are just starting out as an entrepreneur, your brand value will dictate your success. You absolutely need to stand out in this super-competitive marketplace.
At this blog, I share my experience with you about tips on building a strong brand identity for yourself and your business. Some of my popular posts on personal branding on this blog are:
Be The Blogger People Favor
It doesn't matter what you're doing specifically—whether you are a teacher, a fitness coach, a photographer, an artist, a real estate agent, financial advisor, accountant, graphics designer or anything else in the world.
You know that your first level of credibility begins with your website. You know that a website can add tremendous power to your marketing efforts. Having a website is no longer a luxury. It is a basic need and that is why you must have one for yourself and your business.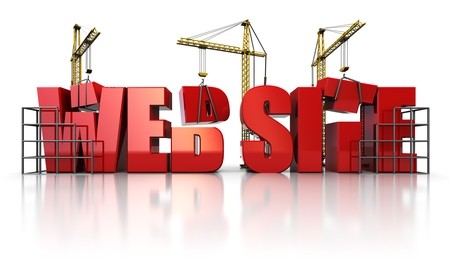 At this blog, I have created many resources to assist you in setting up your own world class, professional website. I have written numerous blog posts to help you learn to blog with ease.
I have also created a very informative step by step guide to help you show you the process of not just setting up a world class website but also many advance topics such as SEO, traffic generation and making money online.
Some of my most popular blog posts on website setup and blogging related topics are here for your reference. Please take time to read and share your thoughts with me in the comments section:
Be The Leader Everyone Follows
Leadership is one of the cornerstones of success. Usually leadership is defined as the ability to influence other people. Leadership coach and bestselling author of many books on Leadership, John Maxwell says,
However, leadership begins with the self. Leadership is all about influencing ourselves to do the right things even if it may not be the most comfortable thing to do.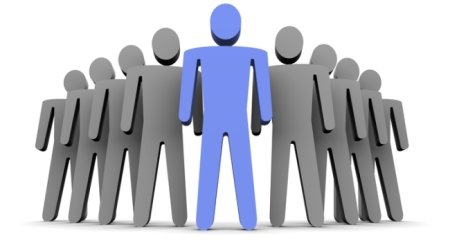 All leadership is influence – nothing more, nothing less. [tweet this]
Leadership is all about challenging our own complacencies and intentionally taking actions to be more and do more – every single day!
At this blog, I write on leadership topics based on my experience as a business leader. I have been blessed with tremendous opportunities to associate with some of the top leaders in the world as I continue my journey of becoming a better leader and a better example.
I write and share a few important tips in my blog posts with you in anticipation that you will enjoy them and benefit from them.
Here are some of the most popular blog posts that my other readers have enjoyed. As you go through them, please share your thoughts with me in your comments:
The Most Recent Blog Posts
Twitter is probably the coolest marketing tool of our generation as noted in Founder Magazine. While this is the holy grail of internet marketing for many top marketers, it is also the most confusing and frustrating channel for many. Some of the features that make Twitter so powerful and so different when compared with any […]
Most of us do not even think about sending emails through our WordPress powered website. We have WordPress handling this task by default using PHP mail functionality which works! Well, in most cases. However, I had challenges in the past when I didn't even know that some of the emails my website sent, ended straight […]
Google Calendar is probably one of the most widely used app among users worldwide. Not only we use calendar in our day-to-day life, we also need to show a calendar on our websites often. Recently, I realized how difficult it can be to add a Google Calendar to your WordPress when you have a responsive […]
When you think "hamburger: what comes to your mind? McDonalds? Perhaps. What about "computers?" Apple? Microsoft? What about mobile phone providers? …or, pizza? Lingerie? Airlines? Rental cars? When I think of rental cars the first thing that comes to my mind is Hertz.
Woocommerce has certainly become a de facto shopping cart solution for WordPress powered websites. The implementation is easy, the plugin itself is free and it is maintained. Its popularity is so high that so many popular themes are coming with many Woocommerce file templates bundled with the theme package. I have helped many of my […]
Diwali (or Deepawali) is the biggest and the brightest of all Hindu festivals celebrated by families around the world. It's the festival of lights which literally illumines the country with its brilliance, brightness and dazzles all with its joy Diwali comes from the Sanskrit word Deepavali which literally means "a row of lights." This auspicious […]
Personal Branding was the reason why I got started online and, in fact, I have talked a lot about it from time to time in my blog posts. Some of you have asked if personal branding has tangible rewards, and if somebody can make money through it. Well, I am here to tell you that, […]