My goal with this post is to discuss some of the top WordPress plugins I use and recommend. If you have questions about installing WordPress plugins, you may want to refer to my earlier post about installing WordPress Plugins on your blog.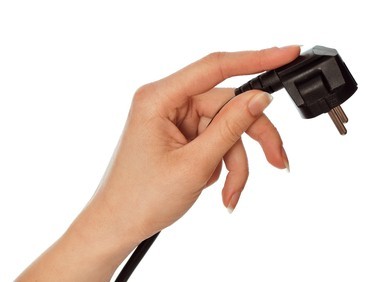 Photo courtesy of ©Depositphotos/merzavka
One of my favorite things about WordPress as a blogging platform, is the ability to extend its features by using WordPress plugins. A few clicks and you are on your way to having a fully functional website with some great features.
Since I posted about setting up a self-hosted WordPress and blog, many people have asked for my recommendations on WordPress plugins, and so this post.
Naturally, it is hard to decide what to install and what to leave from more than 22000 plugins available in WordPress Plugins directory, isn't it? However, with a careful consideration of your needs, you can choose what you need and leave the rest.
[note background="#CACACA"]Check out how to install and setup your own self-hosted WordPress blog by yourself. In this post, you may also find the best WordPress website hosting companies you can choose from.[/note]
Install WordPress Plugins Based On Your Goals
The plugins you choose should depend on your blogging needs. Just because something is cool, doesn't mean you really need it. Keeping in mind the fact that every WordPress plugin puts a layer of overload on your web server, you should wisely choose what to install on your website.
However, I am going to share some of those WordPress plugins that I have enjoyed using on my websites and recommended to my clients. I hope this list is going to help you make your selection process easier.
Must Have WordPress Plugins
This is a must have plugin for you if you are serious about your WordPress security. Without it, you don't even know how many bots are continuously trying to hack into your WordPress. This plugins not only protects your WordPress from hackers but also alerts you when there are too many failed login attempts from a particular IP address.
Limit Login Attempts is a simple WordPress plugin to install and configure but has tremendous benefits of it. I highly recommend you to have it if you are already not using it on your blog.
This is one of my favorite WordPress plugins. This plugin provides so many awesome features powered by WordPress.com with little or no overload to your web server.
Some of the top benefits of using Jetpack are:
Simple, concise traffic stats on your website visitors with no additional load on your server.

Email subscriptions for your blog's posts and your post's comments.

Social networking enabled commenting system.

The WP.me URL shortener.

Easily embedded media from popular sites like YouTube, Digg, and Vimeo.

Integration with and automatic posting to your favorite social networks including Twitter, Facebook, Tumblr, and LinkedIn.
Automatic spelling and grammar check on your posts and pages as you type.

Give your site a boost by loading images from the WordPress.com content delivery network. This is absolutely a huge gain for your website's performance at no cost to you.
Jetpack comes installed along with your default WordPress installation. It just needs to be connected with your WordPress.com account.
So, if you already are a WordPress.com user, your only work is to authorize Jetpack to get connected with your existing account. But, if you are new to WordPress.com, then you will need to do a free signup at WordPress.com and then connect Jetpack to it.
Installing Akismet WordPress plugin is one of the best ways to have a SPAM comment control for your WordPress blog.
Akismet checks your comments against the Akismet web service to see if they look like spam or not and lets you review the spam it catches under your blog's Comments admin screen. It is an easy to install WordPress plugin that just needs to be activated and assigned an API Key (which is free) to get to work.
Pretty Link Lite (Although it also has a pro version which is paid with a lot more features) is one of my top picks when setting up a new WordPress website because of many handy features if comes with for free.
It is basically a URL shortening and redirection plugin that allows you to temporarily (302/307) or permanently (301) redirect any URL (an internal link or an external URL such as an affiliate link) to a custom URL of your choice with your domain name.
Many people use this plugin for creating custom URLs for their affiliate links or redirecting old URLs to the new ones as need arises. I highly recommend this plugin!
If you have not paid attention to the ping settings under the Writing menu of your website's WordPress admin area, I encourage you to visit that section to see what are the services it is going to ping each time you publish a new post or edit it.
It is important to know that WordPress pings those services every time you publish a new post or edit an existing post. By the way, that is where the problem comes.
Can you imagine how many times you edit your posts in a day and how many times you click on the "Save" or "Update" buttons? Your blog will ping unnecessarily those many times.
Some services do not like that. Therefore, they may easily tag your website as a ping spammer. That is where this wonderful WordPress plugin comes into picture. It simply stops WordPress from pinging the search engines and other ping services allowing the pings to go only when a new post is published.
WordPress Plugins for Search Engine Optimization (SEO)
You may have a great blog with some awesome content. But if people are not coming to your website to read your content, you are not being effective. Obviously, you want more and more people to come to consume your content, right?
One of the best ways to bring traffic to your WordPress blog is through proper SEO (Search Engine Optimization) on your blog. It is very important to have proper title tags and meta descriptions when publishing your blog posts.
A good title tag and a proper meta description may dramatically increase traffic on your website. Here are my two favorite plugins when it comes to SEO for WordPress blog:
All In One SEO Pack WordPress plugin allows you to modify your title tags and meta descriptions with ease. This is how search engines rank your website and send traffic to your website.
If you are a WordPress beginner, this is an awesome plugin to start learning and doing some solid SEO for your WordPress blog. This is one of the most popular, powerful and the least complicated Word plugin for SEO out there.
OR
When it comes to choosing a WordPress plugin for SEO, Yoast's WordPress SEO is my go-to plugin. I simply love the control and the number of awesome features this plugin offers.
WordPess SEO allows you to manage all your SEO related stuff from one place easily and effectively. This WordPress plugin has the usual settings for title tags, meta information, meta keywords and robots.txt commands, etc.
However, in addition, it provides following awesome features as well:
Keyword Research and recommendations

Google Snippet Preview

On Page SEO Analysis

Webmaster Tools Verification (Google, Bing etc.)

XML Sitemaps

RSS Optimization
It's an incredibly powerful plugin. Used properly, it will maximize the potential search engine exposure of your content. Generally, more traffic means more customers, more money!
WordPress Plugins For Contact Forms
There are two awesome plugins to choose from in this category. Both are awesome and I have used both of these on different websites. However, both of these plugins shouldn't be used on the same website because they are supposed to be mutually exclusive. Make sure you use any one on a given WordPress website.
Fast Secure Contact Form is a feature rich contact form WordPress plugin available for free. It lets your visitors send you a quick E-mail message or even book an appointment with you from your website.
One thing I love about Fast Secure Contact Form is the way it handles SPAM with its inbuilt feature of CAPTCHA code challenge. It is easy to configure and implement on any page of your website. Check out their website for more information.
OR
Contact Form 7 is also loaded with awesome features with a very simple configuration. This is also a free WordPress plugin available at your disposal and I love its simplicity. Just like Secure Contact Form, it also lets you add a form on your pages where your visitors can send you a quick E-mail message .
Contact Form 7 also handles SPAM well with its inbuilt feature of CAPTCHA code challenge. This WordPress plugin leverages Akismet for spam filtering automatically if you have Akismet enabled on your blog. Check out their website for more information.
Good To Have WordPress Plugins
As you build your WordPress blog, you may need to create some thank you pages, welcome pages, event pages and some categories for special post types. What if you want to exclude some of them from search, feed, archive, and front page of your website? Well, I've a great news for you.
All you need to do is, install and activate a plugin called Simply Exclude. Upon activation, you will see a new menu item added to your WordPress admin area called Simply Exclude. This menu will give you a lot of choices to select and deselect what you want you want to be visible and what you want to make invisible on your website.
One of the best things you can do on your WordPress blog is to interlink your posts and pages. It is a great way to have three distinct benefits:
Improve your SEO rankings by using keyword-targeted anchor texts.

Increase the crawl rate and depth.

Reduce the bounce rate (increasing the click-through rate)
While linking to your older articles when writing the post manually is a must, taking advantage of some smart automation is also very helpful such as linking to tags, categories etc.
SEO Smart Links does such an awesome job of this automatic interlinking and I just love this WordPress plugin. You should definitely try it's features!
This is yet another awesome WordPress plugin that I enjoy using on my website. This WordPress plugin has become one of the most popular content plugins used by WordPress bloggers today.
Whether showing internal related links, links to partner content, or sponsored posts, the plugin is a great way to increase page views, reduce bounce rate, and even make some extra cash.
To me, it was the goal of reducing the bounce rate that got me to try this plugin and I must say, it is such an awesome thing to have on your WordPress blog.
Cache Plugins For Website Performance
Search engines consider site speed to be an important factor for rankings websites.One of the important thing I noticed was, caching my website helped instantly improve site speed. I use W3 Total Cache plugin to improve performance of my websites and I had recommended it initially.
However, many of my readers asked me to also include WP Super Cache in my listing because that is another powerful plugin that does the same job. Therefore, I am going to include it in my listing as well. You can choose any one of these two cache plugins on your website.
W3 Total Cache is a powerful WordPress plugin that improves the user experience of your blog by improving your server performance, caching every aspect of your site, leveraging Browser's caching mechanism, reducing the download time of your theme and providing transparent content delivery network (CDN) integration.
W3 Total Cache also gives you the ability to minify CSS and JavaScript code on your site that helps improve the website's performance. If you are concerned about the page loading speed of your WordPress blog, you must give this plugin, a shot.
Visit the plugin's page to and follow their install instructions to easily configure your WordPress blog with W3 Total Cache and improve your user experience.
OR
WP Super Cache is also very popular cache plugin in the WordPress space. Just like W3 Total Cache, it allows you to leverage browser's caching ability, minification, CDN configuration and much more.
Visit the plugin's page to learn more about this plugin and to learn about configuration details. You will amazed how popular this plugin is among bloggers once you visit their page and see how many people have downloaded this.
If you have anything digital on your website that you want to offer as a download, you need this plugin.
Any digital product such as an eBook, an audio or a video download can be managed effectively on your website using the WordPress Download Manager plugin. This is the plugin I use on my website for digital download management.
It is a Files and Document Management plugin for your website. This WordPress plugin will help you to manage, track and control file downloads from your WordPress website. You can even set password and set access level any of your downloadable files using this WordPress plugin.
Among many awesome features of these WordPress plugin, here are a few highlights:
Drag and Drop File Upload

Control who can access the download

Password protection

Download Counter

Custom download link icon

File type icon support

Seatching and Sorting Option

Custom link label

Shortcode for download link

Widget for new downloads
Additional WordPress Plugins For More Features
I didn't include it in my original list because I was trying this plugin to make sure I like it before I recommend it. However, after using this plugin for over year now, I think this plugin deserves an entire post for some of the most incredible features it offers.
CommentLuv gives you a great way to reward your commentators by automatically placing a link to their last blog post at the end of their comment. This allows you to increase the number of comments you receive and also increases engagement at your blog.
I am planning to write a post about my experience with the premium version of CommentLuv and why I decided to replace DISQUS with CommentLuv in a future post. However, at this time, I want to tell you that it is one of the most admired WordPress plugins for managing comments and I highly recommend you to try out the free version of CommentLuv.
Would you like to grab the attention of your WordPress blog viewers when they arrive? Then you need this stylish attentionGrabber WordPress plugin. It does a great job and by attracting the attention of your viewers you benefit in at least following three ways:
Increase conversion rates for the product/service you promote on your website

Increase subscribers to your e-mail list faster

Increase followers to your Twitter or Facebook page
This is a premium plugin and costs about $12. You can buy this plugin at CodeCanyon website. For more details on the features of this plugin, you can also visit their website.
I wrote a blog post around taking regular backups of your WordPress websites and why it is important. Out of all the plugins that I discussed in the article, one WordPress plugin that not only stands out from the rest, but it is also available for FREE, is the Duplicator WordPress plugin.
The Duplicator plugin is designed to give WordPress Administrators the ability to migrate a site from one location to another location in 3 steps. Just create a package, download it and install. No need to change all your settings and re-run import/export scripts.
Though I now use ManageWP for my backup and restore needs since I wanted a bit more sophisticated solution, I have used Duplicator plugin and I really encourage you to try this WordPress plugin for yourself.
I already have written a detailed review of this awesome WordPress plugin. This is the plugin I use to backup, optimize and manage all my websites. They are premium plugin and therefore, they are a good support along with this awesome plugin as well.
If you are serious about managing your WordPress powered website, you may want to consider trying ManageWP service. They have a plugin to install on your website to function. Once you install the plugin and activate it, you get a fully functional dashboard on their website from where you can manage all your websites from one central place.
If you have an Amazon Associates account and you want to have a cool nice looking little widget or search box etc. to promote Amazon marketplace on your website (You can see the Amazon Product Search widget I have on my sidebar), you need this awesome premium plugin.
AutoCompleteZone plugin is a very reasonably priced WordPress plugin with great features to help you promote Amazon marketplace products on your website in a very elegant manner and thus monetize your WordPress blog.
Now, Your Turn To Share
Having shared the list of WordPress plugins that I have used and recommend, I wonder if you would like to answer some of these questions and add value to this post:
What WordPress plugins have you used and recommend so far?

Would you like to recommend a new plugin to be included in this list?

Is there a feature that you want to implement and you haven't found a WordPress plugin that does the job well?
Please share your thoughts in the comments by clicking here. Thank you kindly!