We all need some tools and services to organize and manage things in our lives. I get questions about some of the resources I use  and so, I decided that I should probably share this list with you.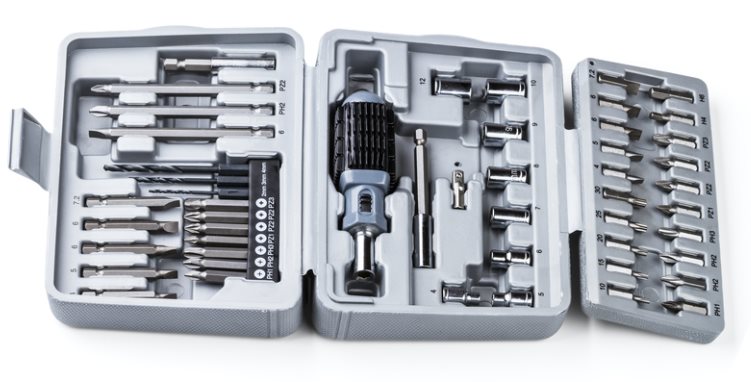 A list like this is never static and I know I will update this list many times as I live my life and experience more changes.
But, I am eager to document here some of the important tools, products and services I use in my personal and professional life. This list is not just for your reference, but my own reference document for future as well.
I intend to share the entries in the list in the order of their importance within their category from my perspective. The idea is to give you an idea of importance although it's not a rule to follow.
If there's a tool I should add to my toolbox or one you think is better than the one I am using, please let me know through your comments.
Blogging
You may have your own blog and if you do, I know you are already using some of these. But, here are the tools and services I use as my journey continues with my blog:
Domain Registrations
GoDaddy – When you start any website, the first thing you need to buy is, your domain name. I have used GoDaddy over the years for purchasing all my domains and managing them. They offer some great discounts on all their products and services and I make sure I use them when I am planning to buy/renew domains.
Before buying anything at GoDaddy, you may want to search for their discount coupons. I know you will thank me if you did this step.
Shared WordPress Hosting
In the order of my preference, here are a few top shared hosting companies I recommend. By the way, I am affiliated with them. That means, I will get paid by these companies if you do your purchases using these links.
If you are budget conscious and also looking for a world class and reliable service, BlueHost is definitely your goto shared WordPress hosting company. They also have a very prompt customer support.
Managed WordPress Hosting
WordPress Themes
Although I use Standard Theme on this blog and I absolutely loved this theme when I purchased, they sold their business and closed the shop. So, no more I can recommend them. However, for most part, these are the places I go to and recommend others when someone needs a theme. I think you will find what you are looking for at one of these places:
However, support is offered by individual sellers of the themes and usually, they do give a great good support. I have purchased many themes from here.
WordPress Plugins
WordPress is a great content management system because of its plugins and the flexibility which comes with it. Well, instead of listing all the plugins I use and recommend, I have a post which keep up-to-date anyway. So, I rather encourage you to check out my post and get to know the list of plugins I recommend to you:
Miscellaneous Blogging Tools
Note: We do not use this plugin on our managed hosting servers anymore because we already have implemented Sucuri for security monitoring which does the same job and more.
For our clients, we provide a free server side scanning and monitoring services by Sucuri. That is another good reason why our Krishna World Wide Hosting service stands out!
Pictures pull people into the content and therefore, you should use them as much as possible. While I also use Flickr.com like websites for free images, it takes a lot of time to find a good one in free repositories. So, I go straight to DepositPhotos where I know I will get a picture which fits my criteria and I will find it quickly.
Productivity
If you haven't signed up for DropBox yet, Sign up now for free in 2 minutes and start synching important files from your local drive to the cloud right away.
Social Media
The ability to define your own sharing times and then let the tool spread out the tweets you add to the queue is simply elegant.
The only thing is, they only allow you to add 10 tweets in your queue at a time when you are using their free version.
It allows me to monitor direct messages and especially mentions making my life easier when it comes to dealing with Twitter.
Note: I wrote a post comparing HootSuite and Buffer a few months ago seeking opinions from others. But the reaction was mixed. People seem to love both just like I expected. Check out the post by clicking here.
When you tweet somebody's content, you get points and you can use those points to encourage others to tweet your content. You should try this if you haven't.
Books I Must Read Every Year
This is not a normal list of books I recommend. You already know that I read everyday and once in a while I also write some reviews on books I find very interesting or those who added an amazing value to me.
But, this list is a special list of books that I make a point to dedicate some time to each year of my life. These are like text book to me which I must read every year to make me feel I did spend time refreshing my brain with the nuggets of wisdom that comes through these books:
Bhagavad Gita

Think And Grow Rich

How To Win Friends And Influence People
I have not included a link to these books on purpose because I want you to do your own research and see if you would like to get them for yourself in any format. In case you want to find it on amazon, here is a search box you can use to find these on Amazon:
[AutoCompleteZon id='7′]
What Tools Do You Use?
What are some the tools that you use and recommend? Is there a tool in blogging/social media/productivity or even books area which you would like to recommend?
Please share your thoughts in your comments. Click here to go to comments section or simply scroll down. Thank you kindly!