When I started blogging, I decided to follow the top blogs in every area of my interest, started to study what they write about, how they write and what they recommend. Soon it built my confidence and inspired me to start writing and I started to improve myself in many ways.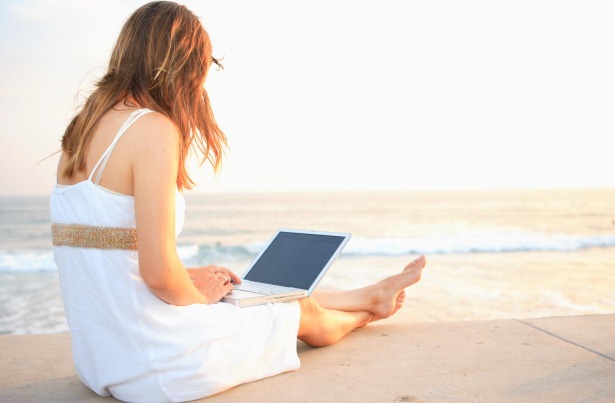 You will be the same person in five years as you are today except for the people you meet and the books you read. ― Charlie "Tremendous" Jones [tweet this]
I've numerous friends who are attempting to get serious about their personal branding, their businesses and get a little more serious about their blogging this coming year.
Speaking of the above quote from Mr. Jones, please note that there were no blogs during those days and therefore, I prefer to add "and blogs that you read" towards the end of the quote.
In fact, all the best-selling authors have a very well designed and regularly updated blogs and they also follow blogs from others leaders in the industry to learn from and to get fresh ideas.
If you are an entrepreneur or aspiring to become one, these five top blogs are for you. If you are a blogger, probably you already follow some of them and if not, I think you will find that they will add tremendous value to you.
Focused on intentional leadership, one of my favorite bloggers and author of the best-seller, Platform: Get Noticed in a Noisy World, an incredible book that inspired me to start taking my blog more seriously.
There are so many awesome post on leadership, productivity, book publishing and other useful resources on this blog. However, I think you will enjoy these articles on this blog:
Darren is the editor and founder of many successful blogs and known as the foremost authority when it comes to blogging. ProBlogger is a very useful resource blog for bloggers. Some of my favorite power-packed articles are:
Neil Patel is a serial entrepreneur, blogger, and investor. Neil is the co-founder of two Internet companies: Crazy Egg, and KISSmetrics. By the age of 21, not only was Neil named a top 100 blogger by Technorati, but he was also one of the top influencers on the web according to the Wall Street Journal.
His blog quicksprout.com is one my favorite resources on the internet on online marketing, social media and entrepreneurship. In every post from Neil, I've always found something exciting, something that I can enjoy doing. Again, here are a few blog posts from Neil that I think you will enjoy if you are an entrepreneur with online presence:
Founded in 2006 by Brian Clark, a serial entrepreneur intended to provide the advice and solutions that people need to successfully grow their businesses through social media and online marketing, Copyblogger has become one of the top marketing blogs in the world.
If you desire to have online branding, want more online traffic, links, subscribers, and a profit-generating website, you may want to pay close attention to Copyblogger's articles. Here are some my favorite articles on this website:
Derek is an expert marketer and entrepreneur with a very unique style of breaking down the toughest marketing challenges into simple, actionable steps that can help you improve your online business.
Derek says, "You must learn about human psychology to get traffic and sales online." True to his style, he shares a lot of awesome marketing ideas on traffic building, list building and sales success with the help of unique psychological researches. If you have any kind of business, you definitely want to check out this website and get to know Derek and Social Triggers. Here are some of my favorite articles and videos from Social Triggers:
Question: What are some other resources you have found helpful in your blogging journey? Please leave your thoughts in the a comment now by clicking here.
Thank you kindly.