Talking about a perfect world at the coffee table, several years ago, a good friend shared this with me and asked what would I do in that situation. Today, I would like to share the situation here and ask the same question to you.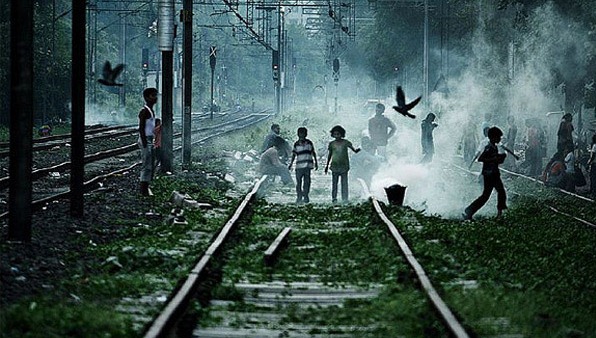 Consider a group of children playing near two railway tracks, one still in use while the other disused (for unknown reasons). Only one child is playing on the disused track while the rest are all excited and busy playing on the track that was in use. Suddenly you notice that the train is coming, and you are just beside the track interchange.
You have the ability to make a quick decision. Would you make the train change its course to the disused track and save most of the children's lives sacrificing the one child playing by that disused track? Or, would you let the train go on it's usual track ?
The answer to this question can go in many directions and I look forward to your responses.
Just because you go by the rules and do everything that you are supposed to do, it doesn't guarantee convenience and safety like the one little kid who is now on your mercy even though he is playing on that disused track going by rules. But, does it mean we should just do what everybody else is doing paying less attention to rules?
Here is another story on the similar lines (actually it happened recently) :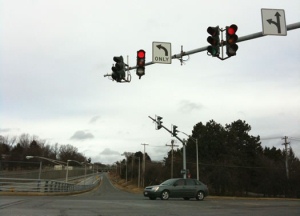 I was standing outside at an intersection where a gentleman was waiting in his car for green signal. Here in US, I believe there are sensors at the intersections and lights turn green if a car standing is sensed (especially during the nights). Well, may be the sensors were not working or may be this car was not in the right spot.
Several minutes passed by, all other lights were turning green, yellow and red except for this one side where this car was waiting.
I got curious to see what finally happens here. A few more minutes go by and this car is still waiting…..
Finally this car driver decided to cross the road anyway and drove right into the intersection while signal was still red for him. He was on his way…
The signals at the intersections are designed to make our life safer and convenient. But if there is no assistance available and the lights are not working for some reason, he had a choice: to take a detour of about 2 miles, or to jump the signal. He chose to jump!
Your Thoughts?
Both these stories are thought provoking and I am sure you have some thoughts. What would you do in both these situations? Please share your thoughts now in the comments…