Success in anything is not a matter of luck. Instead, it is a result of organized efforts towards a definite purpose. Whatever might be your pursuit, here are 5 simple things to implement in your life to increase your chances of an incredible success.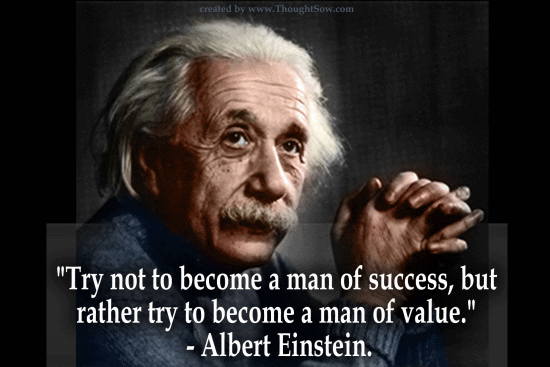 I personally believe that if you implement these into your success planning, you'll move forward quicker than you ever dreamed.
1. Have A Dream – Never Settle For Mediocrity
Far too many people are dissatisfied with the outcomes in their life. Far too many businesses limp along or merely survive rather than thrive. To achieve anything of significance requires a big dreamer, passion to make it happen, hard work, commitment to consistency and raising your expectations of yourself and that of others.
Sometimes, especially when going get's tough, you may tend to take it easy or simply give up. When we do that, actually we only get to the point of where everyone else is – a life of mediocrity. People around the world who made it big seem to have one thing in common—they are dissatisfied with the status quo. They never settled for anything than their very best and they all seem to believe if they can do it, anyone can do it!
2. Dare To Risk Failures
Roger Babson once said,"The successful man is the one who had the chance and took it." People who refuse to take risks are definitely going to lose out on a lot of what Life has to offer. Imagine your life if you never crossed a road, never tried a new food, never made a new friend – never left the comfort of your own home. Sure, you would be mostly safe, but what kind of life would that be?
Be willing to fail, be willing to take risks. You will learn a lot on the process and the lessons learnt in the process will move you forward quickly in the direction of your goals.
3. Take Integrity Seriously
There can not be enough emphasis on this trait of being successful. I don't know who said it first, but it is like this: "Your actions speak so loud I can't hear what you say". Your attitude defines your character. Being accountable, having integrity between what you say and what you do, your ability to keep promises, being a good listener, being tough when need arises – are important character traits.
This is one single trait that can make or break any relationship – personal or business. Be very intentional and deligent about it!
4. Take Your Time Seriously
Everybody only has 24 hours in a day – no less, no more! You might miss an opportunity of a lifetime by wasting just a few minutes in something unproductive or by procrastinating. Proper time management is an essential element in your quest to success. Plan your days and make everyday count. If you can just do this, you will be amazed how much you can accomplish everyday.
5. Surround Yourself With Success
If you surround yourself with people who love to gossip about sports and Hollywood, you probably won't get inspired with the next million dollar idea. If you've friends who talk about how terrible life is and all the situations that led to their demise, you too will probably feel like a victim. Jim Rohn says, "You are the average of the five people you spend the most time with." Interestingly, isn't that so much accurate assessment?
Now, imagine what happens if you hang out with people who are successful, who love to discuss and share ways to succeed and ideas that could turn into the next best thing. Can you imagine the impact of that kind of association on your thinking and your life? This success principle is just that powerful. Associate with people who are uplifting, who are where you want to be and you will start changing your life!
Time and again it has been proven that success is predictable. The points above that I have just shared with you are some of the top things that are some of the common traits of the most successful people in the world. I hope these steps help you remind of what is needed for you to achieve that next goal!
Your Turn
Have you achieved some success using some of these pointers? What are some of the other traits you think can also be added to this list? Would you share in the comments below?