A complacent satisfaction with present knowledge is the chief bar to the pursuit of knowledge. ~B. H. Liddell Hart [tweet this]
Have you seen people who want a better career, better job, multimillion dollar enterprise of their own but hate reading?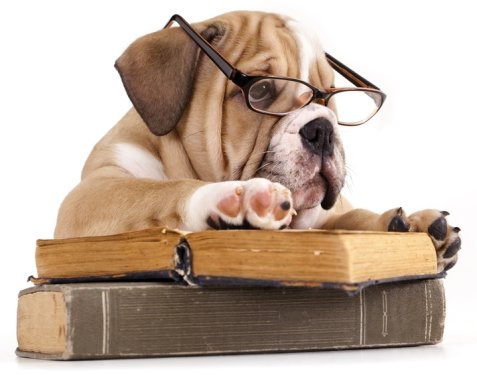 I have had instances where people came to me for mentorship. They wanted to change and grow. But when it came to reading, they did not seem to enjoy the process.
I Had Same The Challenge When I Started
When I first held Magic of Thinking Big in my hands and began reading, I remember the feeling of discomfort. It wasn't very pleasant until the third chapter of the book (when the book caught the best of my curiosity and I couldn't put it down until finished).
Looking back, it was very hard to discipline myself to start reading on a daily basis because I feel I had the comfort of complacency with my current knowledge level that was good enough to get a job that was paying well at the time. I was resistant to break out of my comfort zone and start reading.
But my desire to learn to gain knowledge to get better was stronger than my resistance to change. My desire to be better than where I was in my life, was strong enough to motivate me to push the envelope.
I began reading books. After I finished 'Magic of Thinking Big', I picked up Rich Dad Poor Dad. After that, I picked up Think and Grow Rich and I have never stopped reading since. The initial habit of reading 20 minutes every morning that I developed has stayed with me ever since. As I write this post, I am reading The Power of Tact by Peter Legge.
I read 20-30 minutes every day at a minimum – intentionally.
Now you may think that once I developed the habit of reading by being intentional for 21 days or so. Right?
Complacency Fights With Good Habits Every Day
Well, how many times have you seen people go to a gym meticulously for about a month or two and then drop out?
If 21 days (or 90 or whatever that magic number is) is what is needed to form a habit, then why does that happen? Why do some people quit smoking for 90 days or even for about 6 months and then get back to smoking again?
How about people who decide to cultivate the good habit of getting up early? They set the alarm to go off at 6:30 AM. Things go well for a few days, weeks or even a couple of months sometimes. But as time goes, they start to snooze the alarm (I'm guilty of that for sure). Then, slowly reset the alarm to go off at 7:00 AM instead. Later, they shut the thing off completely and go back to the old routine.
Does this sound familiar?
Why does that happen? Why can't a well cultivated habit stay permanent with us just like other not so good habits do?
The reason I think, is complacency. It is comfortable to wake up late, not go to the gym, skip the reading and sleep for a few more minutes, participate in gossip etc. On the other hand, it is definitely uncomfortable to work out, get up early, read a book everyday and to keep a positive mental attitude.
Note: You may want to check out my previous posts about negative thinking and bad habits. Here are the links for your reference:
Complacency silently keeps trying every day to keep you and me from doing the right things. Its mission is to get us to veer just one more time off course. I recommend you to get a copy of Napoleon Hill's awesome book Outwitting The Devil. You will love the way he explains the concept.
So, it isn't easy for me to keep up with my reading habit either. I need to fight the urge to 'skip it today' every single day. I need to not let the daily distractions sway me off course. I do not let complacency conquer me – intentionally.
Things That Help Fight Complacency
There are a number of things that have helped me not just cultivate the habit of reading, but have also allowed me to win the battle against complacency to be able to keep up with the habit. However, here are some of the major things that helped me, and I am sure these will help you too:
1. Have A Big Dream
As I think, there is no substitute for dream. Having a sense of vision, a major definite purpose is absolutely critical to be able to finish what we have started. Reading is no exception.
When you know exactly why you need to read and what will you lose if you don't, this will keep you in check. I hate losing and the fear of not being able to achieve my dreams and goals keep me motivated and enables me to fight complacency – every single day!
2. Have A Mentor
This is no brainer. We all need people who inspire us, motivate us and help us take the right actions.
I never miss the opportunity to mention how much I enjoy the mentorship I receive and how much difference it makes in my life.
Here again, it was my business coach who helped me fight my complacency, to step out of my comfort zone and not only start reading, but to take charge of my life and my business. It is a privilege to have a mentor you can admire, respect and learn from.
3. Leverage The Power Of Association
This has been a lifesaver in my case. I was fortunate enough to participate in a weekly mastermind association every week through the mentorship program I enrolled myself into several years ago.
The beauty of our weekly meetings is, not only do we all know what book everybody else is reading this month, but also recognize those who have been consistently reading the book between our last meeting to this meeting.
These weekly meetings keep us energized, keep us motivated and we do what is needed and little bit more so that we can share with the team in the next meeting. This truly has been a blessing and I can't afford to skip that meeting for anything.
Isn't that a powerful way to fight complacency?

Questions: Do you think reading books really helps? What are some of the books you've read in the areas of personal development that have helped you? Please share your thoughts in the comments. Thank you kindly!