For a long time, I misunderstood the meaning itself of being an introvert, let alone being able to appreciate the value. And that's the reason I am compelled to share an incredible TED Talk with you about it in this post.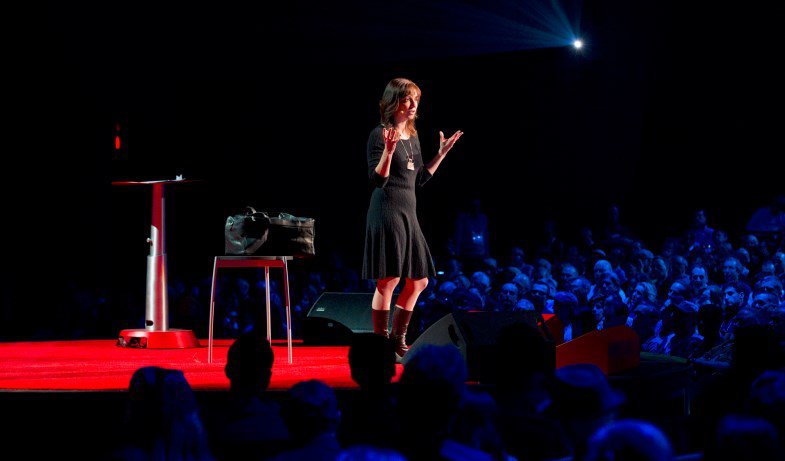 Earlier, when somebody told me that they are an introvert and still talked a lot about a topic of interest, I decided that they are just misguided. I thought they do not know who they really are. But the problem was, my assumption was far from being right.
In her incredible TED Talk, the author of the book, "Quiet: The Power of Introverts in a World That Can't Stop Talking", Susan Cain, shares a few great insights about introverts and how they bring so much value to the table. This is very much an educational talk that opens our eyes and wakes us up!
I highly encourage you to spend the next 19 minutes of your life watching this talk and I can tell you that you will not regret what you will learn in those minutes invested in your self-education.
In this talk, Susan shares her life experiences where she got the message that somehow her quiet and introverted style of being was not necessarily the right way to go.
Listening to Susan, I realized how real the social pressure is on everybody to be outgoing to succeed today. Hearing her story of deliberately doing things she wouldn't have chosen to do if it wasn't for her intense desire to prove that she could be bold and outgoing, we realize how real the pressure is on our children, to change from who they are to become who they don't naturally like to become, in case they are a bit introvert.
Some of the things that Susan says, really makes us think about the direction in which our society is going and what you and me can do to make a difference at our level.
Let me share some of the best statements Susan Cain makes in this very inspiration talk here:
When it comes to creativity and to leadership, we need introverts doing what they do best.
To see the bias clearly you need to understand what introversion is. It's different from being shy. Shyness is about fear of social judgment. Introversion is more about how you respond to stimulation, including social stimulation.
But now here's where the bias comes in. Our most important institutions, our schools and our workplaces, they are designed mostly for extroverts and for extroverts' need for lots of stimulation. And also we have this belief system right now that I call the new groupthink, which holds that all creativity and all productivity comes from a very oddly gregarious place.
The vast majority of teachers report believing that the ideal student is an extrovert as opposed to an introvert, even though introverts actually get better grades and are more knowledgeable, according to research.
In fact, some of our transformative leaders in history have been introverts. I'll give you some examples. Eleanor Roosevelt, Rosa Parks, Gandhi — all these peopled described themselves as quiet and soft-spoken and even shy.
Solitude is a crucial ingredient often to creativity. Solitude matters and that for some people, it is the air that they breathe.
If you look at most of the world's major religions, you will find seekers — Moses, Jesus, Buddha, Muhammad — seekers who are going off by themselves alone to the wilderness where they then have profound epiphanies and revelations that they then bring back to the rest of the community.
We need to be teaching kids to work together, for sure, but we also need to be teaching them how to work on their own. This is especially important for extroverted children too. They need to work on their own because that is where deep thought comes from, in part.
If you are inspired by this talk and you would like to take a deep dive into this topic, I think you will enjoy Susan's book, "Quiet: The Power of Introverts in a World That Can't Stop Talking".
Over To You – Share Your Thoughts
What did you enjoy in this TED Talk the most and what are your thoughts about the concepts Susan Cain shares about the power of introverts? Please have your say in the comments. Thank you kindly!