I want to shed some light on things important to you when you are looking for a good web hosting company. I have been asked about some of the things I am going to share today over and over by different people at different times.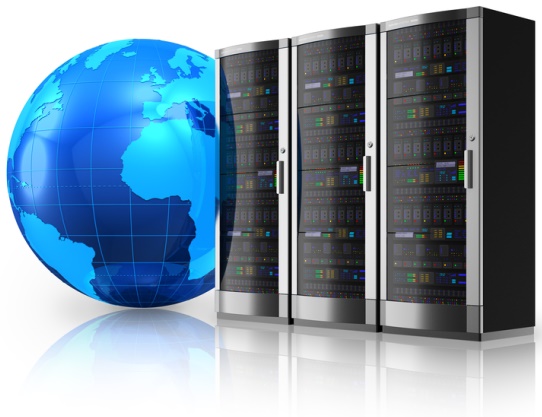 Some of the technical terms confuse a lot of people while they are looking to find a good hosting company and I know how confused I was when I was starting out. Today, my goal is bring some clarity and define some web hosting terms for you.
If you have made a decision to establish your brand identity online, you are probably now considering to launch your brand new website. This is where you need to understand a few basics, right?
So, I am assuming that you know all about domains and you already have reserved one for your website. If you are not yet sure, I highly encourage you to sign up for the Free Website Setup Course I am offering right now to help you learn about domains and much more.
Now, let's discuss some of the things you need to know before you go ahead and start your work on hosting your first self-hosted website:
1. Web Hosting
While setting up your website, you will need to create content on your website such as your blog posts, your "About" page, your video, podcasts, images etc.
All of these objects need a space on a server that can be accessed over the internet. The process of allocating an appropriate space on such a server and then hosting of these various website components in the allocated space, is usually known as web hosting.
There are hundreds of companies (if not thousands) offering web hosting solutions to you and me. They all offer various options and for you to be able to make an informed decision. You need to know about those offerings.
By the time you are done with this post, you will understand many things about web hosting and this will help you make an informed qualified decision about your web hosting needs.
For more information (and proper technical definitions) on web hosting, I encourage you to check out Wikipedia's page.
2. Shared Hosting
If you are just starting out, this is where you are probably going to start. This is a web hosting environment where you lease space on a server which also hosts websites for other people. That is why it is called as 'shared hosting'.
Most small business owners, bloggers who do not have huge hosting budgets get started with a shared hosting where they don't need to host huge data or huge bandwidth either.
The only problem is, for no fault of yours, any other website hosted on the same server (which may be a large site consuming much higher resources than your website), can bring the web server down thus taking your website down along with it. This happens often in shared hosting environments and that is why it's important to check reputation of the hosting company before you make a commitment to one.
3. VPS Hosting
VPS hosting is a type of web hosting where Virtual Private Servers (VPS) are used. In this case, although there may be one physical server holding multiple VPS accounts, each account has its own space, RAM and resources independently as if each were on its own separate machine.
VPS hosting gives you the freedom to install your own set of software on your server (it feels like your own physical machine). You can shut down and restart your server independently. Therefore, since you have control of resources, you can have a much better control on how the CPU and its resources are used on your server.
VPS hosting is recommended if you have a good amount of traffic or your website is resource intensive because it is a costly option when compared with shared hosting.
4. Dedicated Server Hosting
This is really a physical server dedicated to one account with a lot more CPU, resources, memory and hosting space. This type of hosting costs way more than a VPS but also, it has way more power than a VPS. This is an ideal hosting environment for large websites with a lot of traffic, a lot of images and videos attached.
As a starter, this may not be an ideal environment for you to choose because of associated costs and maintenance tasks associated if you lease a dedicated server. People who have this kind of hosting also have at least a system administrator who is responsible for managing the operating system, security and software updates on the server on a regular basis.
5. Cloud Hosting
Cloud hosting is the latest form of hosting leveraging the computing power of distributed computing over the internet. Cloud computing has become extremely popular over the last several years and it continues to grow.
In cloud hosting, the actual website data (such as HTML/CSS files, images, etc.) is spread out on cloud over a cluster of hard drives connected together making it available at multiple locations to be invoked based on the location of your website visitor. Not just that, because of the distributed nature, the reliability and scalability of cloud hosting is much better than a VPS or a dedicated server.
Cloud hosting is the costliest option at this moment. But, with cost of space and computing coming down rapidly, very soon, this is becoming a more affordable option for website owners.
6. Linux Vs Windows Hosting
Speaking of hosting options, one of the choices you will be faced with, will be to choose a server with a Linux operating system or Windows operating system. Now, there are clear cut differences between these two and you should be able to choose based on the following factors:
Windows and Linux, both are reliable and scalable.

Windows based hosting will cost you more than Linux hosting simply because Linux is an open source while Windows licenses cost money. Naturally your hosting company has to pay for it, so it passes the cost on to you.

You don't need Windows hosting unless you are going to need ASP and .NET support on your server. For everything else Linux hosting does a great job.

Most WordPress websites are hosted in the Linux Hosting environment. So, you are not alone if you choose Linux hosting as your hosting option.

Security on both operating systems are comparable. Both have vulnerabilities, both have strengths. Both are good!
7. Domain Registrar
This refers to the company you use to register your domain name (your .com, .net, .org etc.). Essentially this is the first thing you will need to have when you are setting up your website.
I need to discuss about this a little here because of the confusion most people get into when it comes to differentiating their domain from their hosting. I have many people ask me if their hosting company will cancel their domain also if they cancel their hosting (or move their hosting to somewhere else.) This confusion is because of a lack of knowledge.
Companies like GoDaddy.com and NameCheap.com are very popular domain registrars while many hosting companies give you an option to get a domain free for the first year when you host with them.
So, what that means is, you can buy your domain separately and then buy hosting. That also means that you can buy your domain with one company and host it with another company. Hosting and a domain are two separate things and cancelling one doesn't cancel the other.
8. Hosting Uptime
This simply means the duration for which the web server is up and running. This is usually indicated in percentages. Most hosting companies will give you a promise of 99.9% of uptime guarantee.
However, that still means you need to know that your website can come down. Very rarely a web host can give you a 100% uptime guarantee and if they do, they charge you heavy because it takes a lot of infrastructure and care to achieve such a goal.
In shared environments, some companies are better than others. But, you will see downtime in spite of you making every effort that you don't cause a downtime. You should check the reputation of the hosting company on this aspect before making a decision.
9. Dedicated IP address
Your domain name essentially points to an IP address behind the scene. The IP address is the real address of your website while your domain name is only an alias for the complicated IP address which usually looks like XXX.YYY.ZZZ.1234 in reality.
The IP address points to the location where your website is hosted and that is how browsers are able to fetch your content and render it for your website visitors.
Every hosting server has its own IP address and that means, when you host a website on any server, you do, by default, get the IP of the server. However, if you are on a shared hosting server, your website will share the IP address with many other websites hosted on the same server. On the other hand, when you have a dedicated server, you have your own dedicated IP address.
But, it is also possible for you to buy your own dedicated IP address when you are still hosted in a shared environment (most hosting companies give you this option).
However, when do you really need a dedicated IP address? Here are the situations in which you will need one:
When you are building an e-commerce site and you expect your customers to enter their credit card to make their purchases, you will need to have SSL protection. You must have a dedicated IP in order to get an SSL certificate on your site.

When you expect high traffic volume, you will be better off having a dedicated IP address from the perspective of website speed. You don't want your website to share the IP with others when you know you have a busy website.

Although it's a controversial theory, some SEO experts say that a dedicated IP address helps a website rank higher on search engines.
10. Content Management System (CMS)
Content Management System (CMS) is a bundled or stand-alone computer application to create, manage, store and deploy content on web pages from one central location. Web content includes text and embedded graphics, photos, video, audio, etc.
CMS platforms are often used as blogging software. Some of the most popular CMS tools are WordPress, Joomla, Drupal etc.
Most hosting companies support all of them although most of them do not have expertise in any of these tools unless they specifically mention that the hosting you are going to buy is 'managed hosting'.
11. Email Hosting
When you are hosting a website, don't you want to have an email address of your own with your own domain instead of @gmail.com or @yahoo.com?
Email hosting is the process of setting up your email address with your domain name and it is facilitated by any email hosting service.
When you are buying a hosting space, you will notice that most of the shared hosting service providers give you email hosting for free. But the problem is, having your email hosted at the same location as your website, is not such a good idea.
Why? Because, if your web server goes down for any reason (which happens, although hosting companies will promise you a 99.9% up time,) it brings down your email along with your website. Imagine you can neither be contacted through your website nor by email. How frustrating an experience can that be for your customers?
Instead, you should find a separate email hosting service such as Google, Zoho or any other and go with them. At least you will not have all your eggs in one basket.
12. MySql Databases
MySQL is a popular open source relational database used by content management systems such as WordPress and other programs to manage metadata of the websites.
Usually, hosting companies offer a fixed number of MySQL databases for each hosting account and that eventually dictates how many websites you can host or how many different functionalities you can have on that server.
13. Website Backup
Backup is not a new concept and it's just common sense that you keep a pristine daily backup of your website handy so it can help you restore your website in case there is a problem with the server.
Backing up your websites just ensures that your data is safe and maintained at a safe place where you can get to it in case of any system failures or if your site is infected or when you are under a cyber-attack.
Only some hosting companies (especially in a shared environment) offer a daily backup service as part of their hosting offer. And, among all who offer a daily backup, most of them also recommend that you should take your own backup because they don't take responsibility for a corrupt backup or loss of data for any reason.
Obviously, you should pay close attention to who you give the responsibility of hosting your website and this could be an important aspect of your decision making aspect.
14. Unlimited Hosting
This term is mostly used in shared hosting atmospheres. Basically, the hosting company wants to tell you that the hosting fees you will pay will cover unlimited data, disk usage, CPU resource usage, etc.
However, this term is very misleading because hosting cannot be unlimited in nature. It's just like Vonage claiming to give you "unlimited" international calling but the moment you cross 3000 minutes of international calling minutes (well, I have tested that limit for calling to India many times), they will start troubling you with emails and threaten to automatically upgrade you to a higher paying plan with less features.
Unlimited hosting cannot possibly be a reality considering the fact that the resources on the server are limited, space is limited and data transfer itself has its own limit. You should never fall for this trap and always look for a service that gives you an idea of how much usage really you are allowed to have without any trouble.
15. DDoS Attack
This is an acronym which stands for Distributed Denial-of-Service attack, a type of cyber-attack where hackers attempt to bring a website down or severely slow it down.
In such cases, the hackers use a network of zombie computers to sabotage a specific Web site or server's operations. Basically, a hacker instructs a large botnet to contact a specific server repeatedly until the web server gets overloaded. The sudden rise in web traffic causes an unprepared server to slow down significantly for its normal users. Sometimes, this kind of attack is enough to shut the site down completely.
Many hosting companies have started to offer this service as part of the package since the havoc DDoS attacks created especially for WordPress websites in 2013. While buying your hosting service, you should pay attention to see if your hosting company offers DDoS protection.
Questions: What are some of the most important things that you consider when you are shopping for a web hosting company for website? Is there anything else that should be included in this list in addition?
Please share your thoughts in your comments by clicking here. Thank you kindly!