I have been consistently making improvements on my website to improve your experience each time you visit. In an effort to achieve that goal, I am continuously looking to add new features to my website.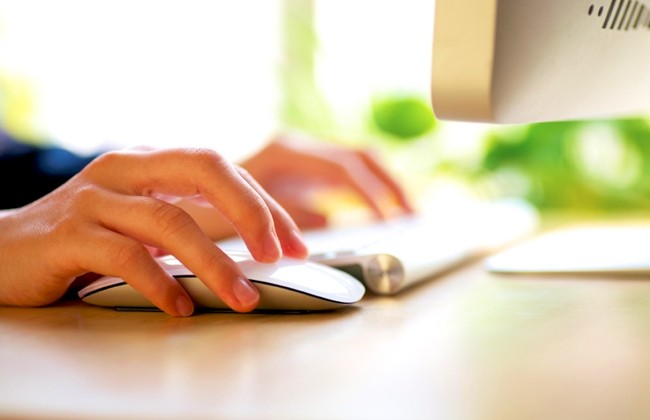 I improved the homepage with added links to some of the most popular posts in the top categories a couple of weeks ago. This helps you get to those posts with ease.
I added a new menu item with a Picture Gallery to help fellow bloggers and other online entrepreneurs. In my picture gallery, you may find some awesome, high quality ROYALTY FREE pictures to use in your blog posts and other online marketing campaigns.
I've added close to 100 pictures in the gallery and I will continue to expand it with more pictures in the future. This will be an ongoing effort to help the online community.
I realized that I have always enjoyed downloading free eBooks from various websites and from name brands such as HubSpot, Optify, Vocus, etc. The countless free eBooks and whitepapers, templates etc., that I have been using, have helped tremendously in learning some very effective processes and procedures.
A number of online techniques, social media strategy and marketing ideas that would have cost me a bundle of money otherwise have come to me through free resources. So, I always want to add value to my readers and new visitors by providing such resources.
Fortunately, I was recently introduced to TradePub.com, an online subscription services provider for B2B magazine publishers. They agreed to partner with me to provide you hundreds of eBooks, whitepapers, magazine subscriptions and many additional documents for free through my website.
I've added a new menu item named FREE RESOURCES and linked to this library. Just as you would provide your contact information to sign up for my online course, if you will sign up with your name and contact information and you will be able to download any of the free resources of your choice.
Yes, when you find something that you want to download for yourself, I may earn some money from TradePub.com. As their B2B partner, they pay me a small referral bonus for each person who decides to download something from these free resources.
You get a free eBook, whitepaper or a document template of your choice from hundreds available. You may download these files from my website just as you would from any online website.
I have added this menu item because I think it adds value to you, my website visitor, and my community member. If you find something of value, you now have an opportunity to download it.
A Few Highly Recommended FREE Resources
Here are some of my favorite resources just to list a few from the list of hundreds of free eBooks, whitepapers and document templates that I thought you may enjoy taking a look at:
As a marketing professional, you should know which of your fans are advocates for your brand. In this white paper, learn from the top performing social brands their best practices for creating a social presence. Fine tuning your social strategy to activate more advocates is the path to supercharging your brand's social media profile.
In this awesome guide, author and social media expert Jason Falls separates the signal from the noise and explains how you can get better results with simpler, smarter campaigns.
The Key topics he covers in this guide include:
On-site SEO, off-site SEO, custom meta descriptions, inbound links.

Gaming the Facebook EdgeRank–Marketers obsess about doing that, but is it possible?

Mobile Marketing–You need an app, you've got to write it for both platforms, you need QR codes and mobile payments. Or do you?

Influencer Outreach/PR–Find the Klout and credibility scores for all the bloggers who write about your industry and target them. Or not.
This guide from HubSpot discusses how to segment & nurture your social media followers.
Prepare yourself for the direction in which social media is headed. This eBook will help you increase your social reach and push your social contacts down the sales funnel. After reading it, you'll be better equipped for the next generation of social media marketing.
This SEO (search engine optimization) Template by HubSpot will guide you as you organize your website's on-page SEO. The components of the template allow you to plan your SEO in advance, so you can either implement your strategy step-by-step on your own, or easily hand the whole thing off to someone else to execute.
Renowned sales trainer, Brian Tracy, calls The ABC of Sales "an exciting tale of success and achievement. It gives you the tools and strategies to achieve all your goals." Author Daniel Milstein shares eight secrets for consistently reaching high sales levels, laid out in clear understandable language defining what it takes to be a sales superstar. You'll peer inside the mind of a successful sales talent so rare that universities should use this book for their business classes.
Questions: Do you enjoy learning new techniques, new strategies through the free resources such as these? What do you enjoy the most about it? Do you employ these techniques for your business? Please share your thoughts in comments now. Thank you kindly!