[note background="#F6F6F6″] This is a guest post by Irina Webandyou, a SEO and blogger with Guest Post Service.[/note]
Search marketing is huge. Opportunities in this field are tremendous. As an online entrepreneur or as a content marketer, you should have some of tools in your toolbox to be good at search-marketing.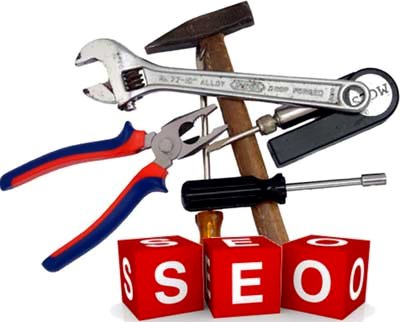 Are you looking for free tools on Search Engine Optimization and online marketing? Check out these top ten valuable search-marketing testing tools. Some of them are available to you at absolutely no cost at all and some are premium tools with a reasonable monthly subscription. Depending upon your need and budget, you should use them to your benefit:
1. WooRank
WooRank is an online marketing tool especially created for small businesses. It provides in-depth SEO reports, Social Media insights, SERP analysis, task manager, and continuous monitoring.
The comprehensive analysis that WooRank provides, enables business owners to compare their market standing against competitors. It also features a smart dashboard and offers easy-to-follow strategies to achieve a high search engine ranking. You can try it out free for 7 days and afterwards, subscribe to the service for as low as $49 per month.
2. Screaming Frog
The Screaming Frog is another useful tool in search engine optimization of a website. The free version allows analysis of up to 500 pages of a specific website. It is a program which can be downloaded for free and installed in a PC or MAC that instantly filters common errors which can have a negative effect in your Search Engine ranking such as poor meta descriptions, meta keywords, anchor texts, headers, and page titles; broken links; slow pages; incorrect links, etc.
3. LXR Marketplace
LXR Marketplace offers a number of essential tools that webmasters can use for free. Whether you need SEO analysis, a PPC Keyword analyzer, a Sitemap builder, or a competitor webpage monitoring tool – you can simply go to the website and select the specific tool you need.
4. Ubersuggest
Ubersuggest is a free keyword suggestion tool that allows you to discover thousands of possible keywords from organic user queries. For each word you enter, an additional keyword is added for each letter of the alphabet so you can see a list of key phrases that you can use for your website or PPC campaign.
5. Best Rank SEO Click Distribution Calculator
Well, the name does say it all. This particular tool calculates estimated hits on a website. Use Best Rank SEO Click Distribution Calculator with a keyword suggestion tool and you should be able to improve your PPC marketing performance.
6. Ahrefs
As you can guess by its name that this tool focuses on site exploration and backlink discovery. Ahrefs has a user-friendly interface and data is updated every 15 minutes so you can be sure that the report you are looking into is fresh and reliable. Through this tool, webmasters can become aware of errors and make the necessary changes needed. For example, it lets you see ineffective meta tags, meta keywords, headers, titles, broken links, slow pages, duplicate content, etc. You can set up a Free Account with limited features or sign up the free service for as low as $79 per month.
7. Wordstream
Wordstream is a keyword management tool. With over a trillion keywords, it is designed to help online marketers utilize the best keywords for their website or online business. For only 20 minutes each week, you can get the most from PPC or pay-per-click marketing campaigns. It offers free trial for interested parties. The Small Business package costs $299 per month or $2,999 per year.
8. FoundSM
FoundSM is another free tool that you can use to boost your search-marketing potential. It is a PPC keyword concatenation tool that enables you to create unique, relevant and strong keywords that are most likely to be searched by consumers in the market.
9. Traffic Travis
Traffic Travis is free to use and offers simple but effective tools for gauging the popularity of a website, analyzing keywords, and checking competitors. It also shows your website's rank in four different search engines. If you are new to search engine marketing, tutorial videos are available from the website as well.
10. Google Webmaster Tools
Last but certainly not the least in our list is the Webmaster Tools by Google. It's great because you can take advantage of its features without paying a cent. You can use it to check for possible website errors such as broken links or missing elements; submit a sitemap; set a preferred domain, and get free SEO website analysis. If you already have a Google account, all you have to do is go to Google Webmaster Tools and sign in to get started.
Share Your Thoughts
If you already use any of these tools in your search engine marketing, please share your experience in your comments. If you know any other tool that should be included in this list, please share about it and add value to this post. Thank you kindly!