[note background="#F6F6F6″] This is a guest post by my friend, entrepeneur and author CeCe Clark. There is a special event announcement in the end which I highly encourage you to pay attention to. [/note]
I met Kumar last year when I joined a St. Andrews Toastmaster's public speaking club.  We both have enjoyed serving the club in various capacities since then.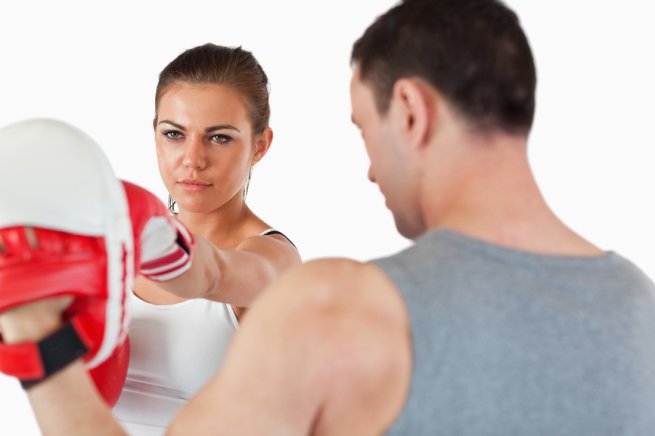 When Kumar offered me the opportunity to share a message with his community on this blog, it felt appropriate to share a message that I heard recently from Ryan Avery, the Toastmaster's 2012 World Champion of Public Speaking.  
To achieve this goal, Ryan had to compete and excel over more than 30,000 people who competed in this International competition.  What an amazing accomplishment!  During our conversation, Ryan shared with me that it was never his goal to become the World Champion for Public Speaking.  Especially I remember he saying , "..but my goals was always to TRAIN like one".  
Those words resonated with me deeply.  And today, I am excited to share with you three tips on how we too can train like a champion.
1. Success Lies Outside Of Your  Comfort Zone
Success lies outside of your comfort zone.  That is the location of any success you are looking to achieve. When training like a champion, the first thing to recognize is that you will feel uncomfortable because you'll be required to operate outside of your comfort zone.  This could be in terms of the intensity that you have to keep up, the routines that you'll have to adopt, the activities you'll have to undertake or the new ideas you'll have to consider.  In training like a champion, you'll have to be open to new activities and ideas that will take you outside of your comfort zone. 
For example, Ryan shared that in his regular life, he would come home from work and spend 3-4 hours having dinner, playing video games and watching television to unwind.  In his 'training like a champion' life, that time was spent sharing his speech with another Toastmaster's club (he delivered the same speech over 200 times!), researching new techniques to improve his delivery and practicing his delivery under water to help him understand where he needed to breath while speaking.  Wow! 
Training like a champion is uncomfortable.  Accept it, plan for it and keep moving forward. 
 2. Invest, Invest, Invest
When you are training like champion, it will cost you three things:  TIME, MONEY, RELATIONSHIPS.
Dr. Eric Anders from the University of Florida conducted research to affirm that it takes ten thousand hours of practice in order to become a master in a particular area.  While training like a champion, you will be required to invest the hours necessary to get to your 10,000 hours of mastery.  Investing time is necessary to train like a champion.   
What's important to you shows up in your check book.  Said another way, you always invest money into the things that are most important to you.  Ryan invested thousands of dollars in his speaking education, in speaker coaching as well as investments into the proper tools and equipment he needed.  Whatever you are pursuing, be a master in that area and invest in the things that bring you success.
Finally, you will invest in strategic relationships.  When you're training like a champion, you will develop strategic relationships with your coach, teammates, investor partners, mastermind group, etc. which will help explode your growth.  You may have to spend far less time with your old buddies and for many, this is the most challenging part of training like a champion.  We all have relationships with people that are near and dear to our hearts.  However, when we are training like a champion, we often have to put these relationships on the back burner in order to cultivate and nurture more strategic relationships with the people who are in direct alignment to our goal.
3. Intense Focus On Your Goals
We must be 100% focused on the particular goal that we have set for ourselves.   We might be able to do other things well, but while training like a champion, we are only focused on that one particular goal.
Ryan said that while training for the World Championship of Public Speaking, he would often practice his speeches during the lunch-hour on the sidewalks in downtown Portland.  "I wanted to make sure that no matter what happened around me, I remained focused on my delivery and that nothing would interfere with that.", he said.  That's championship material! 
If you make it your goal to integrate these three characteristics into your life:
Getting outside of your comfort zone

Investing your time, energy and resources

Focus on your goals
Over To You For Thoughts/Questions
Did you enjoy the nuggets CeCe shared in this post? Please share your appreciation in the comments section. If you have any questions with regard to the Passion.Platform.Profit workshop, please post them in comments as well and CeCe will be very happy to answer your questions.
Click here to visit comments section. Thank you kindly!