I love attending business seminars, personal development workshops and networking events where I get to meet successful entrepreneurs from various industries and learn from their experience. This is how I add value to my entrepreneurial spirit.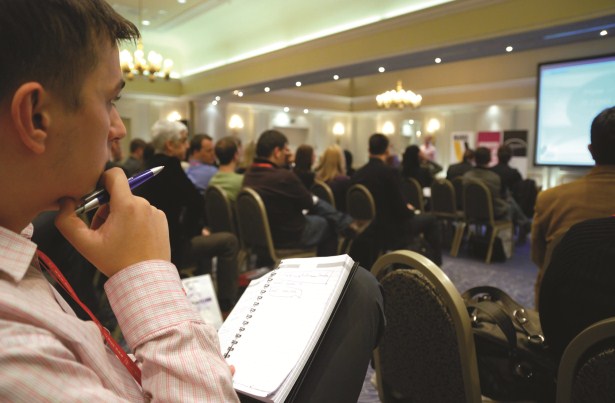 Recently, I attended a professional seminar with a few of my business associates and got to listen to and learn from some of the top entrepreneurs in Dallas metro area. It was a fun filled event with a power packed schedule where I got a chance to make a lot of notes for myself.
This is something that I've always wanted to share with you. But this event caused me to share it as soon as possible and today, I thought is the perfect time to share this incredible knowledge.
It is my observation that all successful entrepreneurs have a handful of traits that are common across all industries, all business domains – online or offline. I have compiled a list of the top 15 attributes that makes those high achievers so special. Not only that, they are willing to share these with others and they believe that anybody who follows these principles, can achieve what they have achieved.
Without any further ado, here are the top 15 things that successful entrepreneurs do to succeed in any endeavor that undertake:
Successful Entrepreneurs Believe In Their Vision
They understand that success doesn't come without hard work. They also know that opinions are free and that people will always have some. They also know that disappointments will come, people will doubt their vision and question their determination. But they consciously trust their vision when others don't believe in them.
Successful Entrepreneurs Are Great Communicators
Communication can make or break a relationship and they understand that. They also know that God has given us one mouth and two ears for a reason. Therefore, they listen more than they speak. They ask great questions and consistently work to improve on their communication skills.
Successful Entrepreneurs Under Promise But Over Deliver
One of the best way to achieve success is to manage expectations correctly. High achievers understand that and, therefore, they always make it a point to deliver more than they promise. Whether it is to a customer, a friend or to themselves, they always do what is expected and then a little bit more.
Successful Entrepreneurs Value Their Time
There is no doubt that time is the most valuable commodity we have and they master the art of using their time very wisely. They spend their most valuable hours to do their most valuable work.
For example, many of the high achievers I've met spend a few minutes every morning to plan their day. Unlike many of us, they prefer not to check emails as the first task after getting up. They manage their priorities well. No wonder they succeed.
Successful Entrepreneurs Love Sharing Their Knowledge
Mediocre minds are fearful of others stealing their knowledge and thus stealing their success. High achievers, on the other hand, fearlessly pour their heart at every opportunity to share their knowledge, their genius into the world. They truly want to add value to others.
Successful Entrepreneurs Are Passionate About Their Business
You need motivation to reach your destination. Successful entrepreneurs are driven by their passion in building a true world-class business organization.
They work hard, they work passionately and they are always excited about what is possible. They understand they are on a mission and they are willing to lose sleep until the job is well done.
Successful Entrepreneurs Treat Every Customer With Respect
They know that every business needs customers and they add value to their customers lives – one customer at a time. They spend energy in building a long-term relationship with each of their customers.
They do not discriminate between their customers based on the size of the order and, most importantly, they never take their customers for granted.
Successful Entrepreneurs Bring Out The Best In Their Teammates
This is the quality I always saw in my mentor. We all have this amazing ability to do the impossible when we stretch ourselves. Successful entrepreneurs know that, s0 they challenge their teammates to do work they never imagined they could do.
They believe in the talents and abilities of their team even when their teammates aren't sure if they can.
Successful Entrepreneurs Are Not Afraid Of Hard Work
A time when a lot of people talk about smart work, interestingly, all high achievers believe in the value of hard work. They lead their teams by example with hard work and passion. They always do more than others on their team and do it with a genuine smile.
One of the entrepreneurs said speaking of luck, "The harder I work, the luckier I get – every time."
Successful Entrepreneurs Invest In Their Education
Unlike mediocre minds, people who succeed are great readers. They remain hungry for knowledge and new information.
Successful entrepreneurs invest a lot of their time and money on learning new skills and their development because they know that knowledge, when applied, can be a tremendous power to propel their business to success beyond imagination.
Successful Entrepreneurs Focus On Value
People who succeed are always looking for various ways to add value to other people's lives. The greatest example is Steve Jobs. He believed in giving the best value for money possible and never compromised on the cost. Result? The success of Apple is a legend in itself!
People who succeed do not look for the cheapest deal in town when it comes to their own purchases. They look for the best value for their money and ensure that every penny they spend adds value to their own life.
Successful Entrepreneurs Have Higher Ethical Standards
I love this attribute of the high achievers. They hold themselves to the ethical standards higher than anyone could ever expect of them.
When it comes to hard work and performance, they are willing to do the unexpected. When it comes to standing by the principles, they never trade their standards for short term gains. Therefore, they earn the true respect of everyone on their team and everyone around them.
Successful Entrepreneurs Always Look For Ways To Serve More
A very successful entrepreneur, (and CPA, by education), speaking to a large gathering of entrepreneurs, said, "If you serve the classes you live with the masses. But if you serve the masses, you live with the classes."
When you look around, you will find that statement to be true from every angle. People who add value to the lives of the most people, are those who succeed the most.
Successful Entrepreneurs Are Good At Finishing What They Start
Anybody can start something, but the biggest challenge most people who start something have is, they just can't stay consistent till the end. Most people do not persevere to finish the task they once began with passion.
Perseverance is one of the top qualities of successful entrepreneurs. They are good at starting things for sure, but they are even better at finishing them. They understand that success happens, not when we start something, but when we finish!
Successful Entrepreneurs Are Willing To Be Uncomfortable
One thing that is common between people who succeed and those who don't is, "Nobody likes to do the work."
But what makes the difference is, the willingness to do those uncomfortable tasks and successful entrepreneurs are willing to go through the pain of being uncomfortable for their dreams and goals. They know that confidence grows by the doing of difficult things. So, they pursue discomfort.
Your Turn To Share
How many of these traits of successful entrepreneurs do you resonate with? What are some of the additional traits you would like to add to this list? Please share your thoughts in the comments and add value. Thank you kindly!