Have you noticed how much impact your first impression has on your overall experience in any interaction with another human being? Sometimes, a great first impression becomes a life saver in difficult situations while a simple transaction may turn into a nightmare based on how we perceive one another based on the first impression.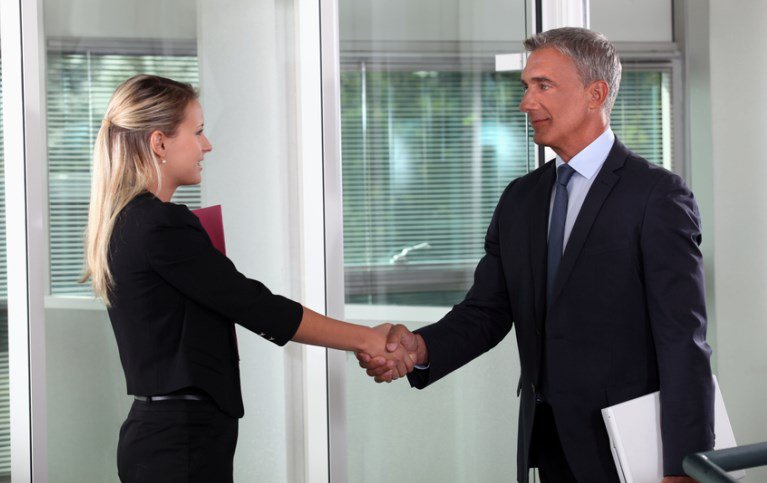 Back in the days when I just started working, right after college, I had a tough time understanding why people at work wouldn't take me seriously unless I confronted them.
Not just at work, I soon realized I had the challenge of having a good transaction in most places of public service as well such as booking counters at railway stations, bank clerks, airport check-in counters and so forth.
Initially, I didn't understand but one thing was sure. All those who I confronted (by the way, I used to be strong in my approach when I did that) started to respect my preferences, from then onwards consistently, for as long as they stayed around me.
While it took time for me to realize, but I did realize eventually that my problem was my first impression in most cases. Coming from a family of educators, I was trained to be highly respectful and that meant speaking in a low key tone, shoulders down and body language of being a little 'extra nice'.
Eventually I realized that I was unknowingly giving an impression to people I met for the first time that I wasn't confident and I wasn't capable (perhaps). My first impression on people was that I was that 'nice guy' who doesn't have a self-image.
And those who acted upon that impression, found out that they were wrong very soon and the hard way. But that wasn't a pleasant experience for me in any way.
I had to realize that we really never do get a second chance to make a great first impression. I quickly needed to make some changes in the way I was making my first impression.
I made changes in the way I came across for the first time to anybody, and boy it made world of a difference. The topic for this blog is to share a few strategic changes I learnt about behavioural skills to make a great first impression.
First Impression is The Key And It Better Be Good
One thing you probably already realize that we often view others through that first lens we see them through. That means, we are all subject to being judged pretty quickly, aren't we?
So, to make sure that first impression is memorable in a good way, here are a few tips I learnt. These helped me, not just in making an impression, but also continued to build other people's confidence in me:
1. Dress For Success
During the initial days of my IT career, I saw one of the vice presidents of the company I used to work for, coming to work in shorts and a T-shirt. I thought he was very humble and so he didn't come in suit and tie. I didn't realize, he was already at the top and he could dress the way he wanted.
Later, through education I realized that the clothes we wear directly affect our self-esteem. The sharper we dress, the higher our self-esteem. Even better, the sharper we dress, the better respect we get from others.
People do draw clues from the way we dress and therefore, it's important that if you are going to meet somebody for the first time, dress sharp, dress for success.
2. Give A Firm Handshake
By a firm handshake, it doesn't mean you squeeze the other person's hand to demonstrate how powerful you are. But giving a handshake like a 'dead fish' is definitely an indication of low self-image or an ignorant attitude.
When you meet a new person, a prospect, a client or an interviewer, make sure you offer a firm and gentle handshake with a smile on your face and make eye contact with that person.
3. Speak In A Confident Tone
This was my biggest challenge in the beginning. I didn't know that I subconsciously turned many people off, when actually I was trying to show my respect by speaking in a low key tone. I realized later that fast pace people with a loud and clear voice get irritated quickly when they can't hear you clearly the first time.
When I learnt this secret through the mentorship program I participate in, and through books, I changed my style to start the conversation in a bold and confident tone with a slow pace and then as I get a sense of the other person's tone and pace – I try to match their tone and their pace. This works like magic and people instantly connect.
4. Address People With Their Names
This is one of the best ways to build instant rapport. When you meet somebody for the first time, obviously you tell them your name and they tell you theirs. Well, in many cases (me included), people don't use each other's names in the conversation and that's pretty normal.
However, I realized that people get impressed when their hear their names during the course of conversation and if you use their names appropriately during the conversation, they feel great about you. Try this!
5. Ask Questions And Actively Listen
We all like to talk and most of us don't like to listen. As long as we have something to say, we like to interrupt the other person to say what we have to say. And guess what? We also do not like to be interrupted.
If that is the case and you are out to make a great impression, doesn't it make sense to be the person who pays attention to what the other person is saying and then ask questions to listen more?
God has given us 2 ears and one mouth for a reason. Therefore, we should spend our 66% of the time in listening and only 33% for saying something and as long as you do that, you will have great success, not just in making a great first impression, but also in the long run.
Over To You – Share Your Thoughts
Have you found success with any (or all) of the above shared tips about making a great first impression in your career? Have you applied any interesting techniques to make a great first impression that you would like to share here?
Please share your thoughts through your comments and add value. I would love to know what you have to say about this topic. Thank you kindly!