When I heard about Toastmasters International a few short years ago, I didn't have any business. I was doing my IT consulting job, had no website, didn't have any ambition for any kind of public speaking. Yet, I was fascinated by the name and therefore, I decided to check them out.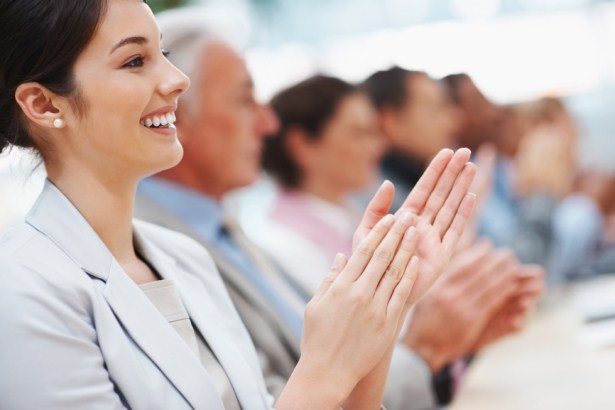 Actually, at the time, my project manager recommended that I should consider joining Toastmasters as part of my personal development goals for that year. Credit goes to my open-mindedness, I immediately decided to give it a shot.
I had (and now even more) a high regard for the man and when he recommended, I took the advice. Of course, I am so glad I joined.
If you haven't heard about Toastmasters, by the time you are done reading this post, you will learn a few things about this incredible organization today. Let's start!
What Is Toastmasters?
Toastmasters International is a non-profit educational organization that teaches public speaking and leadership skills through a worldwide network of meeting locations. Since 1924, Toastmasters International has helped people of all backgrounds become more confident in front of an audience.
As of this writing, headquartered in Rancho Santa Margarita, California, the organization has more than 280,000 memberships in 13,500 clubs in 116 countries. That means, it is a global organization helping people conquer their fear of public speaking and enhance their leadership skills around the world.
Toastmasters Mission
Through its member clubs, Toastmasters International helps people learn the arts of speaking, listening, and thinking – vital skills that promote self-actualization, enhance leadership potential, foster human understanding, and contribute to the betterment of mankind.
I encourage you to visit their website and learn about Toastmasters, their vision, their mission and also to find out more about the Toastmasters clubs around your location. There is a wealth of information available on their website.
How Toastmasters Meet?
Toastmasters meetings happen everywhere around the world though majority of those meetings happen in the North America. These meetings happen in the form of clubs where a group of people (We call them Toastmasters) get together and conduct the meetings in a pre-defined protocol.
Some clubs meet on a weekly basis, some meet biweekly and a few others meet once a month. Similarly, some meetings strictly end in an hour while others go for a couple of hours or even longer depending on the preference of the club members.
A Toastmasters club, essentially consists of a very supportive and encouraging group of people who get together to help one another improve in the areas of public speaking and leadership. Generally, the meetings have following activities:
There is a host for each meeting who is called the Toastmaster of the week. The host runs the show for the entire duration of the meeting.

As the meetings begin, usually Toastmasters clubs have two or three speakers scheduled to give a 5 to 7 minutes of prepared speech. As they complete the speech, they receive constructive feedback from the members on their performance at the end of the meeting.

After the prepared speech section of the Toastmasters meeting is done, the impromptu speaking section begins. Usually this section is called, "Table Topics". In this section, random questions are asked to those who volunteer to speak and they need to answer the question in 1 to 3 minutes.

At the end of the Table Topics section, there comes the evaluation section where all the other role holders of the meeting such as the timer, the grammarian, the lexicologist and the designated evaluators provide their feedback.

In the end, there is a networking opportunity and then everyone leaves excited to meet next time again.
Toastmasters Education Programs & Membership
Attending a Toastmasters club meeting generally doesn't cost anything. You can attend a club meeting as a guest as long as you desire. As a guest, your entry is absolutely free. Toastmasters clubs love to have guests and have them participate in their meetings.
However, the Toastmasters International does provide a facility where anybody can choose to become a member of the club. Members can participate in the Toastmasters International's educational programs and get certified.
It costs less than $50 every six months to become a club member and participate in the certification programs of the organization. The certification programs are usually on two tracks:
Leadership Track where you get certified based on how many different roles you play during the meetings over a period of time.

Speaking track where you are certified based on how many speeches you delivered as per the curriculum of Toastmasters Internationals.
I encourage you to learn more about Toastmaster's certification programs by visiting their website.
My Journey With Toastmasters
As I said before, I didn't have any expectations when I joined. I quickly searched for a club near my ZIP code and joined. Luckily, it was a group of very nice and enthusiastic people. My first club was Premier Presenters in Plano, TX. They meet every Thursday at noon.
The members were very helpful, very supportive and they got me started on the fast track. I completed my first two certification courses while I was a Toastmaster there. I became Competent Communicator (CC) quickly and then finished Advance Communicator Bronze (ACB).
Then, as my personal situation required me to move to Dallas, I decided to join another club near my new location.
This time, I joined another awesome group of people at St. Andrew Speakers Toastmasters club. It has been a tremendously pleasant experience being with this group. We meet every Thursday evening at about 7 PM and I enjoy to be there every time.
If you live in Dallas, TX area, I would like to welcome you to one of our club meetings. If nothing much, you will have a lot of fun.
Speaking of my journey, I wasn't very comfortable at 'speaking in front of people' to begin with. However, the atmosphere of Toastmasters encouraged me to take my chances and gradually, slowly but surely I picked up the pace.
As I continued, I started to win a few ribbons as the best speaker of the day at times. I must tell you, that was very encouraging and exciting at the same time.
Since then, I never looked back, I took every opportunity to speak, every opportunity to put myself on the spot. It has also given me the opportunity to network with leaders from various other industries that in turn has been very helpful in my career.
Now, as I teach entrepreneurshp and continue my passion as a personal branding coach, my business requires me to speak in front of hundreds of people and sometimes in front of thousands of people.
My Toastmasters experience has helped me know the fundamentals of public speaking. It has helped me immensely in becoming effective in front of my audience.
How You Can Benefit From Toastmasters
As you begin your personal development journey, you can benefit from Toastmasters in following areas of your life:
You may reduce your fear of public speaking.

You may increase your self-confidence.

You may make some new friends.

You may improve your existing leadership skills and learn a few new skills.

If you already are a public speakers, you can become better speaker(as everybody has blind spots).

You may learn the power of discipline and intentional listening

You may be able to network with other leaders from various industries. Of course, you may land some good business deals.
If you are an aspiring entrepreneur, a marketer, a life coach, sales coach, seminar leader – Toastmasters is a great platform to help you hone your skills.
If you are simply not comfortable in front of people for any reason (just like I was a few years ago), Toastmasters is something you should definitely consider to explore.
How To Find A Toastmasters Club & Join?
You may have a club in your area. You just need to look for it. From the Toastmasters International's website, find a club near you and pay them a visit. They will love to have you and you will have a lot of fun.
You don't have to join any club to attend the meetings. So, I will recommend you to visit a few club meetings, get to know the members, ask questions until you feel comfortable before you make a decision to join.
Your Turn – Any Thought Or Questions?
If you are a Toastmasters and you would like to share your thoughts to add value to this post, please share your views in the comments now.
If you are interested in exploring Toastmasters and you have any questions, please drop your question in the comments as well. I will be glad to help you get you an answers.
Please click here to leave your comments. Thank you kindly!