Hashtags have now begun to get into the mainstream since Facebook adopted the concept in recent weeks. If you are on Facebook, you will see Hashtags in your news feed and when you click on anyone of them, you will see many other posts related to that topic.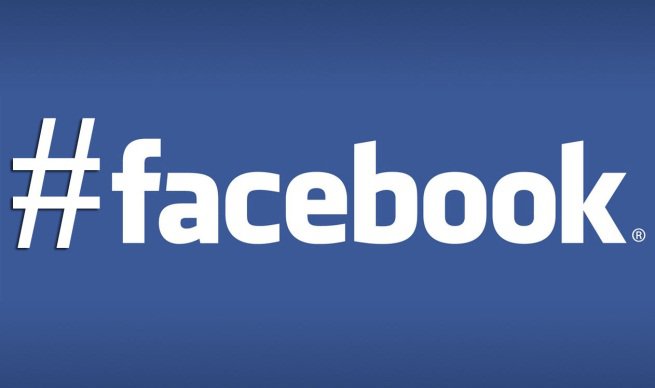 If you have not been active on Twitter, you may not yet know Hashtags and their relevance. However, by the time you are done reading this post, you will know everything you need to know about Hashtags and how you can use them.
Understanding Hashtags
The Proofreader's symbol # used to indicate "Add a line or space" and in weights and measures called a "pound" sign, in Social Media is being called a Hashtag. It was used by Twitter to mark keywords or topics in a Tweet. It was a way for Twitter users to categorize conversations around particular topics.
Twitter users use the Hashtag symbol (#) before a relevant keyword or phrase (no spaces between # and the keyword) in their Tweet to categorize those Tweets and help them show more easily in Twitter Search. For example:
#SUCCESS is not a question of how much power or #money you have acquired. It is a question of how satisfied you are with who you are.
You click on a keyword which is hashtagged, in any message (such as #success or #money in above example) to have Twitter show you all other tweets that have used the same hashtag.
Hashtags are a way for users to participate in conversations, find people with similar interests and get the latest updates on specific topics.
Hashtags Are Now On Facebook
Benefits of hashtags are powerful and that is the reason why Facebook – the world's most widely used social media platform, has now become the latest among social networking services to offer hashtags.
Facebook is making it easier for users to be able to find content already on Facebook. Functional hashtags are the first step in the process. Many Facebook users (especially those who are active on Twitter), already post hashtags on Facebook. Now, it became easy for Facebook to just make them functional.
Hashtags on Facebook are clickable as well as searchable. Topics like #Success or #NBAFinals or #Leadership now exist and are searchable on Facebook.
Other services such as Flickr, Tumblr, Google+ and even Facebook-owned Instagram have hashtags enabled on their platforms. With this, Facebook now joins the #Hashtags club.
Can Hashtags Help Your Brand Identity?
Facebook's Hashtag feature works the same way as it does on other social networks by pulling up a list of related conversations when users click a Hashtag in a post. Hashtags are also searchable through Facebook's Graph Search, which mixes publicly shared posts with posts shared from friends in your network.
Search engine results will now begin to show links from Facebook when people search on Hashtags (using the symbol '#'). So far, most links in search engine results included Twitter. But things are going to change.
So, when you begin to use Hashtags in your posts on Facebook, your posts will make their presence on Google results which is good for your web traffic. With that, your website traffic and your brand identity will get a boost if you have quality content.
Does Your Page Need Hashtags?
In a statement sent to Adweek recently, Facebook said that businesses could amplify their campaigns by including the Hashtags that they may be using on other channels. Here is a link to the article.
As far as the benefit of using Hashtags, there definitely is a much better opportunity for brands with Hashtags. Just as Graph Search has given a much better handle on your marketing efforts, Hashtags may help your business page in getting discovered by new fans who wouldn't otherwise see it.
A post on your page that got buried under a plethora of posts in a fan's news feed, now could get discovered by appropriate Hashtags. Having said that, it doesn't mean that you will gain a ton of new followers from it (while you most certainly can get some).
I have driven significant traffic to my website using Hashtags on Twitter and I can confidently assume that Hashtags will help me get even better exposure for my business.
On the contrary, if you don't feel comfortable using Hashtags, you don't need to worry either. You may not get discovered by new people, but you can continue to market your page as usual and receive the same results.
Effective Use Of Hashtags On Facebook
Every new feature on the internet is abused and Hashtags have been used for spamming on Twitter and on Instagram already as you would have noticed. Therefore, you want to know what you should do and what you shouldn't do to be able to positively benefit from Hashtags.
When you Hashtag every word in your post on Facebook, you are writing for search engines for discovery and not for your friends/fans. When you write posts for machines and not for humans, you begin to repel people from you. You begin to look like a spammer.
Therefore, it is very important that you limit your Hashtag use to one or two relevant keywords within your post. Online marketing is all about your content and you want to balance your posts to maintain highest quality of your posts on Facebook.
You can mark some important words within your posts as Hashtags if that fits into your post. If the keyword you want isn't part of your sentences in the post, you can append it towards the end. Here are some examples of posts with Hashtags on Facebook: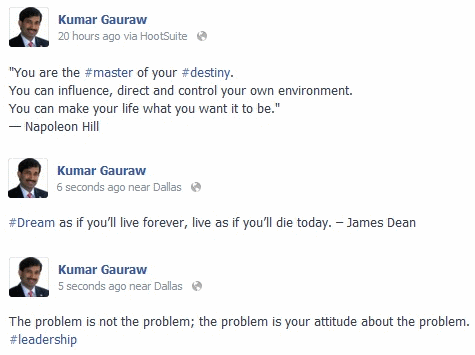 Questions: As a business, how else do you think brands can benefit from Hashtags? Why do you think it's a good/bad idea that Facebook has introduced Hashtags? Click here to share your thoughts in the comments.