Almost everyone I have met wants to succeed in their own business. Everybody also wants to find that secret recipe to success in entrepreneurship. I remember those days sitting with friends almost every Friday and planning to start different business ventures.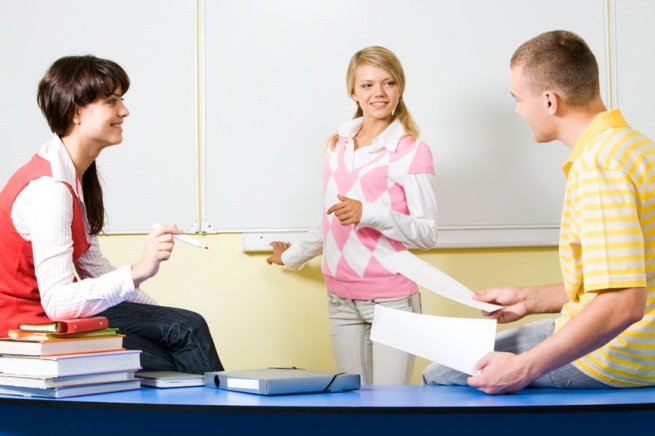 We used to have great discussions. What idea is going to work the best? What will be a good location? How to get the capital to invest? Who will be the target market and what reserves will we need to have available? I remember planning everything, distributing responsibilities among the group for further investigation and then Monday would come and ruin all our plans.
The cycle would recur every few weeks and none of us started any business for years.
Does this scenario sound familiar to you?
It is a good possibility that you have heard something along these lines recently: "I hate my job. I just want to start a business so I can get free". "You know, I'll give this job 2 more years, and then I'll go start my own company."
Starting Your Business For The Wrong Reasons
Usually these statements come from wishful thinking. People who use these phrases, usually, have no clue what they are talking about. These reasons for wanting to start a business are seriously the worst reasons to consider. If you start a business because you hate your job, pretty soon, you will hate your business too. Most probably your business will be doomed from the start.
The road to entrepreneurship is definitely not easier than getting a job. You better have a reason which is more mature than hating your job or wanting to own your own business for status.
If these are your reasons for thinking about starting your own business, you shouldn't start your own business.
Do You Believe In Luck?
Many people I know believe that you need to be lucky to be successful. I am sure you know people with this kind of thinking in your life. At the same time they want to start their own business and become successful.
Success is simply a matter of luck. Ask any failure. ~Earl Wilson [tweet this]
If you believe that you need to be lucky to be successful, what makes you think that you will get lucky in your enterprise? Why do you think that you should invest your money, your efforts and your time just hoping that you will get lucky and succeed in your business?
It doesn't make sense!
My recommendation to you is to save yourself from the headache and heartache. Go get a decent paying job. Entrepreneurship is not for you if you have this belief. To your surprise, people who have determination, dedication towards their dreams and discipline to work hard to make it happen, usually get lucky.
I am a great believer in luck, and I find the harder I work, the more I have of it. ~Samuel Goldwyn [tweet this]
Do You Believe There Is A Secret Recipe?
The number one secret to entrepreneurship that I found is, "There are no secrets to success and there are no shortcuts."
If you are looking for that magic formula that will make you an overnight success, you do not know that you are setting yourself up for failure even before you begin. Do not start your own business.
Success in business needs an open mind which is willing to invest countless hours in learning, planning, and goal setting. Success in business needs a person who is willing to work hard and practices the discipline to follow proven methods. A person who will not give up when faced with disappointments or major challenges.
There are many people who want to work smart. Unfortunately, there is a scarcity of people who are willing to work very hard. That is the reason success is in a minority. If you are looking for secrets to succeed quickly, you are not going to make it.
But… You Can Succeed In Your Own Business
Having noted all the reasons for failure, I want to tell you that success in your own business is absolutely possible. I know hundreds of people who have achieved tremendous success in their own businesses and I have learned from them.
To succeed, one needs to follow a system of success and stick with it through tough times, through thick and thin, come what may. Those who are determined to follow the system to the end and those who are not afraid of failure will come out winners in the end.
If your reason for starting your own business is emotional and you have a burning desire to make it happen, all you need to do is, find a system of success, get a mentor you can trust and commit yourself to follow the program with dedication. Success will come to you, if you stay the course.
Recommended Books For Aspiring Entrepreneurs
If you need to know how entrepreneurs think. If you are serious about starting your own business, you can't afford to miss these incredible books. These books helped me and millions of other people to develop entrepreneurial mindset and I highly encourage you to pay them your serious attention:
Over To You – Share Your Thoughts
What are some of the other reasons why most people don't succeed in starting their business? What are some of the other things that stop you from succeeding in entrepreneurship?
Please add value by sharing your thoughts in the comments section. Thank you kindly!