Now that we already have discussed about the need for a domain name and the importance of WordPress as the best tool to design your website, let's discuss the next most important step in the process – Web Hosting.
What Is Web Hosting?
When you set up a website, you create your web pages with a look and feel that you want the world to see. You create content on your website such as your blog posts, your "About" page, your video, podcasts, images etc. All of these objects need a space on a computer that can be accessed using the internet. This computer is called a server and the space you allocate to these website objects is called your "hosting space".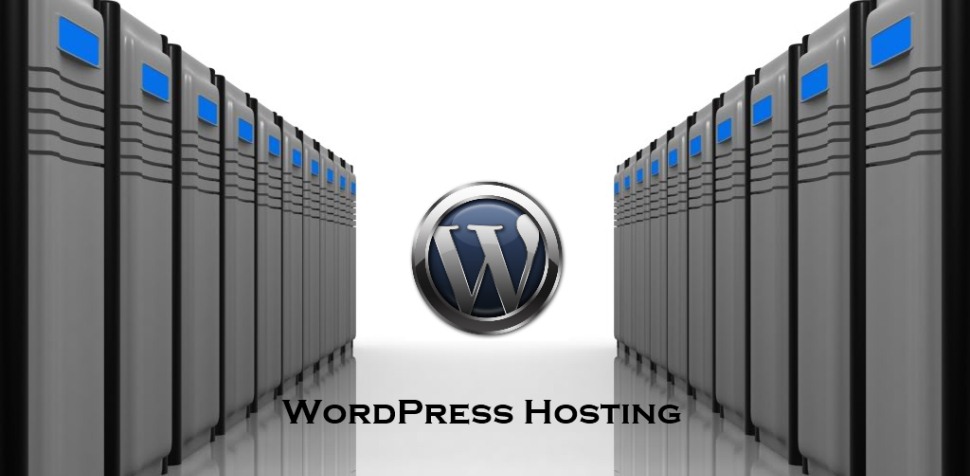 What Are Different Web Hosting Choices?
When you want to host your WordPress website, essentially these are your following choices:
Free Hosting Through WORDPRESS.COM

WORDPRESS.ORG supported Self-Hosted Website

Managed WordPress Hosting
Let's discuss each option so that you can make a well informed, quality decision for your WordPress website's hosting.
Choice 1: Free WORDPRESS.COM Hosting
I don't want you to think that WordPress.com is same as WordPress.org because there is a very important distinction. Yes, they are related, but they are not the same and the differences between these two are worth knowing.
WordPress.org is free, open-source software (which is the actual WordPress CMS). WordPress code is open to anyone. You can download WordPress software for free, use it, distribute it, and even modify it. This is the Content Management System that everybody is excited about.
WordPress.com is owned by some of the same people who developed WordPress software. If you look closely, it's a large network of web servers hosted using the WordPress software. They host your content on their servers, manage for you and therefore, your available options are limited. It is not same as a self-hosted web server where you have full control of everything about your website.
In spite of a yearly fee of about $30 per year, some of the limitations WordPress.com hosting comes with, are seriously very limiting. Therefore, I want you to know them now so you can decide if you really want to consider them for your website hosting or not:
You are NOT allowed to sell ads on your site unless you receive a really high volume of page views (something in the range of 25,000) per month. After that, they may approve you to sell ads, but then, you will have to share 50% of your ad revenue with them.

The power of WordPress lies in its plugins, doesn't it? But WordPress.com does not allow you to use any custom plugins. This limits your ability to get anything done that they do not support out of box.

You cannot use your favorite custom website theme. You are forced to use their choice of themes which may already be used on hundreds of thousands of other websites.

You will not be able to use Google Analytics or any external analytics because they do not allow you to add JavaScript on their servers.

They can change your website's theme at their discretion and, if they don't like your website, they can delete your website as well.
All said and done, you are bound by a lot of limitations WordPress.com imposes on you and I will not recommend such a service if you plan to have control of your website and its content.
Choice 2: Self -Hosted Website Powered By WordPress CMS
For about $40-$50 a year, you can have unlimited hosting space, unlimited bandwidth and full flexibility of controlling everything about your website on your own terms. There are many world class web hosting service companies offering some great deals in this space that you can leverage.
This is the best option to begin your journey with a professional looking website of your own on a really low budget. You also have the flexibility to scale up as your brand value increases and as you get more traffic.
These kind of hosting services are called shared hosting services. That means, there will be additional websites hosted on your server and all websites hosted will share the resources on that machine.
It is not necessarily a bad thing, but you need to be aware that once in a while, when any of the other website's have a high traffic situation, it may slow down your website as well.
We, at Krishna World Wide, recommend shared hosting to our clients to begin with and scale to larger servers when there is a need. This works great in most cases.
In this option, there are two steps involved:
You purchase your web hosting account with one of the hosting service providers that I am going to talk about today.

Install WordPress in your hosting account to get you website's base infrastructure ready for use.
How To Choose The Best WordPress Shared Hosting Service Provider
Having said that, I recommend this option. Let's discuss what to look for when choosing a web host for your self-hosted WordPress website. Here is a checklist you can use to evaluate a web hosting company if they are a good choice for you or not:
1. The web hosting company must have special mention of supporting WordPress hosting. Usually their sales pages will have phrases like "1-click WordPress install" or "WordPress Support" etc.
2. The web hosting company must offer unlimited storage space and unlimited bandwidth. This is especially important to know in a shared hosting environment. You want to ensure that you don't have to struggle for space or bandwidth down the line.
3. The web hosting company must have excellent telephone customer support. They must also have a prompt technical support team.
4. The web hosting company must offer a free trial period or some kind of money-back guarantee. It is especially important to you because you should be able to walk away from their hosting account if you do not like their hosting or customer service within a certain predefined period.
5. The web hosting company must support PHP version 5 or greater along with MySQL version 5.0.15 or greater because WordPress needs both.
Recommended Web Hosting Companies For Shared WordPress Hosting
What is the great news? Many web hosts fulfill all the above criteria. However, from the experience I have had and the research that our experts at the Krishna World Wide have done, we recommend following web hosting companies in shared WordPress hosting space:
Premium Hosts With High Quality Servers & Features:

Bluehost is one of the oldest web hosting companies who are known for their quality service and customer support in the WordPress community. They only offer shared hosting services.
Bluehost has become the largest brand name today when it comes to WordPress hosting. They are also known as the official "#1 WordPress Recommended" hosting provider. I have many friends who've hosted their websites with BlueHost and they are very happy about it. You may visit BlueHost now to explore their hosting offers.

InMotion hosting is my favorite web hosting company and all my websites are hosted on their servers. They have are a well-respected web hosting brand name with very reliable performance for business class hosting.
With their award winning technical support and 99.9% uptime, InMotion Hosting are the favorite choice for many bloggers. Their unmatched U.S. based support is very friendly and efficient. They are not the cheapest option, but when it comes to quality of service, they are really great at what they offer!
Budget Hosts With World Class Service:

iPage is another quality web hosting service provider with great web hosting features. Their web hosting plans come with reliable service and many useful website building tools, including easy WordPress installation and configuration, along with other useful resources for marketing your website. iPage offers some amazing web hosting features at very cheap web hosting prices.
Their quality technical support and very reasonable pricing makes them a great choice for premium web hosting. To check out the latest hosting prices and offers from iPage, you should visit their website.

Web Hosting Hub is the easiest way to get started and build your blog with their easy control panel just like InMotion Hosting. They have awesome website builders, and WordPress installation features combined with their amazing support.
They take pride in their shared hosting plans and it is hard to beat their prices and value they offer. Having earned numerous best value awards, Web Hosting Hub also offers special discounts for my readers. Check out Web Hosting Hub special discounted prices by visiting their website.

HostGator is one of the largest web hosting companies that hosts over 8 million domains. They are one of the most reputable web host companies.
With their 1-click WordPress installation, 99.9% up time guarantee, and 24/7 support, Hostgator is a favorite choice for many bloggers and small business owners. At this time, I encourage you to visit HostGator and check out HostGator's hosting packages. See what they have to offer and what makes sense for your needs.
If you like to have control of your content, have unlimited space and bandwidth, go ahead and choose a web host from the above list of web hosting companies because they are all known for their world class hosting and support.
If you've made a decision and you are ready to purchase a shared hosting space, the rest of this article is going to help you gain some knowledge about other hosting options.
But if you feel that having your own hosting space and managing your WordPress installation and plugins etc. is a little too much of work for you, then you should continue to read further.
Choice 3: Managed WordPress Hosting – The Luxurious Option
Managed WordPress Hosting option is for you if you don't want to take responsibility for managing your WordPress, plugins, updates (time to time when WordPress releases new versions), backup etc. If you are somebody who just wants someone else to perform all these tasks while you focus on your business or writing your blogs, this is the best option.
As WordPress has continued to gain more popularity, a number of companies have found ways to meet hosting needs by offering managed WordPress hosting.
Managed WordPress web hosts specifically target WordPress website owners and often provide support for WordPress related issues. Their servers are configured for the best WordPress performance and they have support staff that specializes in WordPress.
When you have a quality Managed WordPress web hosting, your provider ensures that your website loads as fast as possible. They often implement the latest caching plugins, content delivery networks (CDN), and all of the latest developments in speed optimization to keep your site loading extremely fast which helps your search engine rankings.
They take care of your website's security, regular backups and version upgrades for your WordPress and related plugins on a regular basis. They take all the website management tasks away from you at a premium monthly cost. It costs you way more than a shared hosting, but , if peace of mind is what you need and money is not a challenge, this is your best choice.
How To Choose The Best In Managed WordPress Hosting
There are many players in Managed WordPress hosting space as well. But there is one clear distinction between a good service and a not-so-good service and to me, it is very simple:
If I am going to pay a premium price to host and manage my websites, I think I deserve a corresponding premium support. If I can't talk to a live person in spite of paying hundreds or several hundreds of dollars a year for hosting, I am not buying into your program.
There are a few good players in Managed WordPress hosting space. And in fact, my company, Krishna World Wide Hosting also specializes in this space. If you are looking for peace of mind and you can afford the cost, we personally work with you to setup your website and take the responsibility of manging your website while you can focus on your main business.
If I must recommend somebody else, I am only going to recommend WP Engine here because this is the only company I will go to if I need to choose a managed hosting service provider other than my own company.
With all the awesome features you get when you go for Managed WordPress Hosting service, you can really relax knowing that you have got the best website hosting service and focus on your business.
However, these premium features come to you at a premium price. If this interests you, I encourage you to visit our website www.kwwhost.com and check out our pricing structure to see which package makes sense for you.
The Conclusion On WordPress Hosting
If you are starting out, your best choice will be to purchase a shared WordPress hosting account with one of the providers discussed above. It is the most cost effective choice and it also gives you a playground where you can try different things, host multiple websites and get a good control on WordPress, its plugins and do some trial and error.
If you are totally not interested in taking responsibility of your website management tasks and you still want a well-managed fully featured WordPress website, Managed WordPress Hosting is the best choice in that case for you. Go for it!
Service Offer: If you are not sure how to do either of these two, we have put together a plan where our Krishna World Wide Team of experts will help you purchase a shared website hosting space for you and then setup your WordPress and configure it on in your hosting account at no cost to you. Check out our Free WordPress Setup Offer now!
Have YOU Subscribed To Receive This FREE Website Setup CourseYet?
[row] [column size="1/3″]
Next Step: In the next article, we are going to discuss how to install and configure WordPress in your new hosting account for your domain. We will also discuss how to choose a website theme that represents you the best and gives you the ability for multiple page/post types in addition to faster page loading times.