Earlier, we discussed how CloudFlare Supercharges Your Website Security And Performance. We discussed how CloudFlare helps you secure your website, protects against intruders and helps reduce the loading time for your website.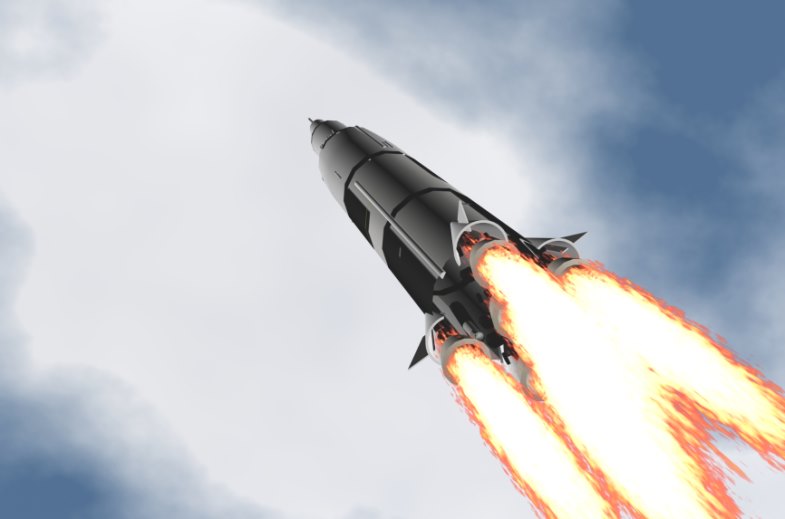 I received a lot of great feedback from you and not just that, this quickly became one of the top 10 popular posts on my blog.
Now, a lot has changed since I first posted this article and I realize it's time to revise this post. It's time to add the missing pieces and make this post complete and a one-stop solution for people looking to implement CloudFlare and MaxCDN services together.
As your page size increases (especially when you have a lot of images, JavaScripts on the pages), you begin to see a slowdown in you page loading speed.
When that happens, you know you have work to do to make your website fast and secure at the same time.
While the basic CloudFlare is a free CDN and does a great job, you can really enjoy tremendous improvement in your website loading time when you combine CloudFlare with a full CDN service such as MaxCDN.
Before I talk more on these technologies, I would like to share with you some of the statistics of my own website as a testimonial for the success I received using them.
My website, as you can see, has image rich content with bunch of java scripts in addition. That means my home page, as you can notice, is more than 1 MB for sure.
When I was hosted on a shared server with GoDaddy prior to implementing CloudFlare and MaxCDN, the average loading time seen using Pingdom load test was about 20 to 27 seconds with Performance Grade around 65/100.
GTMetrix performance report showed Page Speed Grade as 'B' with 68% and YSlow Grade as 'C' with 67%. That was a sad story.
I decided to give CloudFlare and MaxCDN a test while still with GoDaddy and the results were astounding. Within a couple of hours after the implementation, Pingdom showed dramatic improvement with Load Time shrinking to about 7 to 8 seconds.
To my amazement, the Performance Grade also jumped straight to 83/100 on Pingdom.
Similarly, as expected, performance report on GTMetrix also showed improvement with the Page Speed Grade as 'B' with 83% and YSlow Grade as 'B' with 83%.
If you are on a shared hosting plan, struggling with your website loading time and you don't yet feel you are ready for a VPS or a dedicated server, you will be amazed with the cost effectiveness and value MaxCDN and CloudFlare combination can add to your website's performance.
What is Content Delivery Network (CDN)?
Basically, CDN is a technology that replicates your website's static content to servers (called nodes) around the world by the service provider. This is to serve your visitors from the nearest node to their location.
This frees up your hosting web server which handles the PHP/processing side of things, from having to do double duty — process the page and serve the content.
The CDN's servers are optimized for the sole purpose of serving your static content quickly no matter where in the world your visitors come from. Static files include images (.jpg, .png, .gif), stylesheets (.css), JavaScripts (.js), etc., that make up the bandwidth of your page loads.
With CDN implemented, your website can load much faster and can handle much more traffic that it can without it. Your visitors (including Google) very much appreciate the improved loading time as well.
Like anything else, there are choices available in this space as well. Amazon CloudFront and Google Page Speed CDN are the services that are popular in the marketplace along with MaxCDN.
But the reasons I chose to implement MaxCDN (parent company is NetDNA) for my website are:
It is affordable. A yearly price of $90.00 (that goes down with the discount coupon checkout25 and you get 25% off for life) is an awesome deal considering the benefits it provides.
It works flawlessly. It is easy to implement either via popular W3 Total Cache WordPress plugin in less than 10 minutes. If you are using other cache plugins like WP Super Cache or similar, you should be able to configure MaxCDN with those as well the same way.
MaxCDN works alongside of CloudFlare like a charm (which I love because of CloudFlare's awesome features).
MaxCDN and CloudFlare both have incredibly prompt customer service experts who are very helpful and to the point.
What Does It Cost To Implement MaxCDN?
When I signed up, they didn't have these many options. But now, with their revised pricing structure, they are offering more features in their current plans.
At the moment they are offering a special 25% discount with a coupon code "checkout25" that gets you this discount on every bill for life on all plans.
The standard plan, which is $90 a year before discount, gets you 100GB bandwidth per month which is way more than most blogs need anyway. Plus, they let you implement it on two websites together in this plan.
The best thing about MaxCDN pricing is, their fee is much lower when compared with the other popular services in this space with no compromise in quality of service.
To begin with, CloudFlare is a free service that acts as a proxy between your visitors and our server.
By acting as a proxy, CloudFlare caches content for your site, which lowers the number of requests to your web server while still allowing your visitors to access your site.
There have been many instances where my web server was down (which happens very often while you are with a shared hosting, right?) and my visitors were able to access my website. That's because CloudFlare had my back!
CloudFlare enhances your website security by its very nature. In addition, it also adds to your bandwidth usage savings with MaxCDN. Why will you not use a service that helps you save bandwidth while adding to your website security at the same time?
MaxCDN acts as a reverse proxy that caches all your static content and serves them to your website visitors from servers spread across the globe. That lowers the number of requests sent to your servers to zero at any given moment as long as the cached files are neither expired nor purged from the network.
When these two technologies are implemented correctly on your WordPress website, you have the security in place along with a website that loads at a blazing speed.
CloudFlare and MaxCDN complement each other and I am extremely happy to have them both implemented on my site.
Steps To Setup MaxCDN With CloudFlare Together On Your WordPress Website
If you choose to implement these two services on your website, here are two incredible step by step guides that I highly recommend you go through.
If you follow the steps recommended in these articles, you will have your website powered by MaxCDN and CloudFlare in no time.
If you have any additional questions, please do not hesitate to post them in the comments section and we can discuss it:
1. How Cloudflare Supercharges Your Website Security And Performance
This is an article I wrote as my first article in this series. In this article, I have shared what some of the major benefits of using CloudFlare are and how you can set it up on your website.
I did not face any challenge implementing on any of my websites or on any of my clients websites. However, I do realize it's just a technology and some of your websites or plugins might give you some challenges.
But, if you persevere and work with their customer support to resolve your issues, you will be pleased with what this service has to offer.
2. How to Install and Setup WordPress CDN Solution – MaxCDN on your Site
This article is helpful even when you just want to implement only MaxCDN. And if you decide to go for CloudFlare as well, then this article is going to help you understand MaxCDN aspect of the whole implementation.
3. Activating Ludicrous Speed: Combine CloudFlare With a CDN on Your Blog
This is the article that puts both the pieces together for you. The author, Thomas Frank really has provided all the steps neatly along with screenshots at each step. You can never get confused if you follow the steps to configure your website.
Your Thoughts On Website Performance?
How long generally do you wait before you feel annoyed with a slow loading website? As an entrepreneur and a blogger, do you think investing money to improve the website performance is a good idea?
Please respond in the comments by clicking here. Thank you kindly.