There are two kinds of people in the world as we perceive – successful people and those who are unsuccessful. But there is a third kind which we know as 'average people.'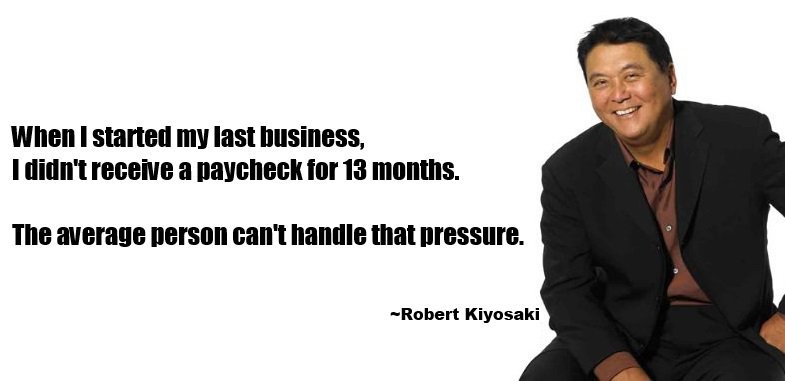 Average category falls right in the middle. You can't call them successful because when they do get there, they will move out of this category. And you can't call them unsuccessful because they are doing okay from their perspective. Oh and by the way, they don't like to be called average.
With experience and knowledge gathered through years of working with people, I've come to conclude a few characteristics of average people as to how they think, how they behave and what to expect. It helps me help some of them to think differently and in other cases, it saves my time and energy.
Here are those top 8 characteristics of average people and this is what we should all avoid if we desire to join the club of successful people. I hope you will enjoy this list.
1. Average People Are Always Busy
Have you seen people who want to start a business, write a book or finish that long planned project but unable to find time from their busy schedule? I don't know about you, but I meet people all the time who want to start a business, they really are desperately looking to do something for their future. But, they just don't have enough time to focus on getting started.
It is not enough to be busy. So are the ants. The question is, what are we busy about? ~Henry David Thoreau [tweet this]
All of us are have only 24 hours every single day – nothing more, nothing less. But, average people seem to always have less time than the things on their plate and yet, they aren't able to achieve much. They are always busy, running 90 miles an hour getting nowhere.
2. Average People Claim They Aren't Money Minded
I remember being in Cedar Rapids, IA prior to moving to Texas back in 2007-2008 time frame. We made a few friends there and I vividly remember one evening sitting in a potluck party with a few people discussing about starting a business or doing something in the stock market. The idea was to generate some additional income.
As we discussed opportunities, we also discussed the challenges. Suddenly one member of the group said, "I am not that much money minded. If I need more, God will give me more. Why waste time discussing these things?'
Well, needless to say, he disrupted the momentum and he kind of stunned everybody. In fact, his words seemed so real, I found myself believing in them for a quite some time.
But thank God for the association of success driven people that I was put into later. Thank God for the books I read since then. I now know he couldn't be more wrong. Don't you think? What do you think he must be doing today?
3. Average People Need Frequent Entertainment
Choose a job you love, and you will never have to work a day in your life. ~Confucius [tweet this]
To me, it never feels like I am working hard because I love what I do. I'm always doing something to finish just one more task. I've spent a great amount of time observing successful people from different walks of life and I am pretty sure that every successful person works hard and they never get tired of doing their work.
On the other hand, average people are always looking forward to the next movie, the next potluck party or the next live show to entertain themselves. They are tired after work. They need to unwind themselves over the weekend. They need to watch TV to unwind themselves after day's work.
Why does that happen? I think, it is because they don't like what they do and therefore, they don't enjoy doing it. If they decide, they can tweak their attitude, look at the rewards and may be, start to enjoy. But they won't. They have no intention of making it interesting enough for themselves.
4. Average People Want Guarantees
Does this sound familiar? Have you shown somebody an opportunity to invest in an upcoming IPO or a solid business opportunity, or a new certification program with amazing potential?
How many times have you seen people listen to everything, see everything, agree to everything and then, in the end, ask, "But what is the guarantee that it will work for me?" or "Do you guarantee that it will work for me?"
My answer to these people is my question, "What is the guarantee that you or I will be alive tomorrow?"
Usually those people don't have an answer to this question. But still average people look for guarantees. They are afraid to risk. They are afraid to fail. They are simply people looking for easy, assured ways.
5. Average People Are Driven By Statistics
One of the common concerns the average Joe or Jill has when shown an opportunity is, "What is the success rate in this?" or "How much an average person earn in this venture?" or something along these lines.
Think about it. If only 4% of the US population is vegetarian, what does it have to do with anybody's eating choice? If the dropout rate for Real Estate licensed agents is 95% in the first year, should you make your career decision based on what happened to somebody else in that field?
People with the mindset of success, people who believe in themselves do not go by statistics. They say, "If only 5% people succeed in this, I am going to do it and I am going to make sure I am part of that minority". By the way, success is always a minority – in every walk of life.
6. Average People Have Big Plans But Little Action
I remember getting together with my friends frequently and planning to start a business or two. We would make big plans. Buying acres of land, opening a theme park, exclusive services etc. It usually would happen on Friday evenings. We would also distribute action plans to each one of us and disburse as the potluck would end. However, come Monday, we would all be busy in our jobs and nothing would have been accomplished by next Friday.
How many people do you know doing this? By the way, none of my friends ever started any business and they are all still working in their jobs. If not for the association of some wonderful people I came into later, I wouldn't have started any of my businesses either. I feel truly blessed to break out of that vicious cycle and actually did something about my dreams.
7. Average People Blame Others
My business coach always talks about the "window and mirror" approach that differentiates winners from losers. It means, when something good happens, do you look in mirror (metaphor for looking inside of you) or do you look towards the window (metaphor for finding somebody else to give credit). Similarly, how do you act when something bad happens?
Average people look into mirror and make themselves look good when things go well. But, as soon as something goes wrong, they look towards the window, find somebody else to blame and do a good job of making somebody else responsible for it.
8. Average People Don't Take Responsibility
It is easy to get excited about opportunities ahead. It is easy to get excited about some fancy achievement looking at the success of others. However, we need to understand that success requires hard work and discipline.
How many times have you come across people who get all excited about grabbing those new opportunities that will make thousands of dollars and then don't put any efforts to really make it happen?
After a thorough research based on my own experience, I've come to the conclusion that the day anybody decides to be responsible, to work hard, to stay disciplined – is the day that they separate themselves from the average. Average people never achieve anything extraordinary because they simply don't take charge.
Questions: What are some of your thoughts about characteristics of average people? Are there any additional characteristics that should could be added to this list? Please share your thoughts in comments. Thank you kindly!