Building links and getting social media shares to build better search engine ranking is the top priority for everybody with a website, and for good reasons.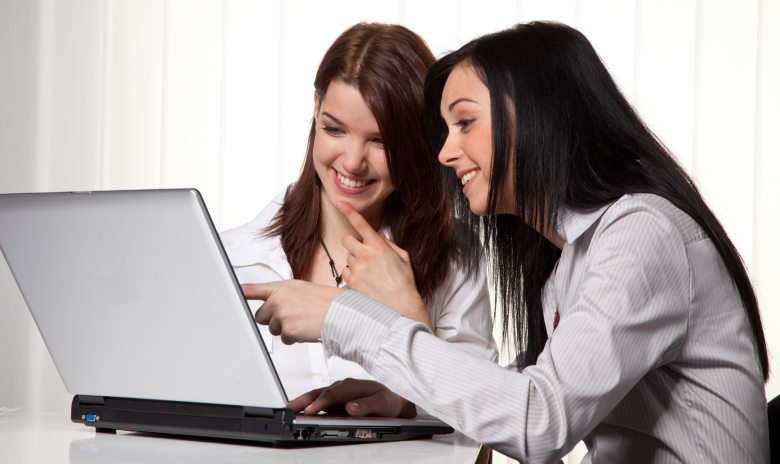 Why not? More traffic does mean more opportunities and more opportunities means more money, isn't that correct?
But, as smart marketer, you want to be prepared for what happens when you start to get the traffic you always wanted. You want your website to have the infrastructure in place to capitalize on that traffic.
What does that really mean? And, how do you do that?
Your Website Traffic Needs To Convert
Just traffic doesn't mean money. Quality of traffic is important and quality traffic is closely related to knowing how you make your visitors feel when they visit your website.
Your website visitors need to stick around to increase your chances of them engaging with you or taking some action that you probably want them to take (such as signing up into your mailing list or buy a product/service you offer).
This is where giving a pleasant experience to your website visitor becomes critical. The better you make your visitors feel, the more your chances of converting them into your regular visitors and then, eventually, into customers.
How Do You Make Your Website Visitors Feel?
I was recently working with a friend setting up his business blog. We were in the process of finalizing his website layout and social media sharing buttons and so I was showing him around on the web.
I showed him some of my favorite (and popular) websites so he could make a better decision. On one of the websites (I am not revealing the identity), my friend made a comment, "This website is too painful for my eyes, it's too busy. Let's see something else!"
Now, this website is popular and I usually visit there for knowledge and inspiration many times. But, I do agree to the fact that the site definitely has too many colors, too many images and too many things close to each other.
Sometimes, if your visitors do not know you, things of this nature, can intimidate them and they may never come back to your site.
How To Ensure Your Visitors Like Your Website
If building connections, fostering community and developing relationships with your readers is important to you, you may want to take the time to spruce up your site.
Here are a few important things to pay attention to and, may be, make some improvements to give a pleasant experience to your visitors:
1. Keep It Simple – Keep It Clean
I know how tempting it is to put everything above the fold, put your most important 5 things right on the top so your visitors can't miss it.
But, guess what, your visitors may not think like you. They like simple things, their eyes are trained to see things from left to right and they tend to scroll down on your website whether or not you have something there.
Speaking of simplicity, how does the world's #1 website look? Well, here is a screenshot: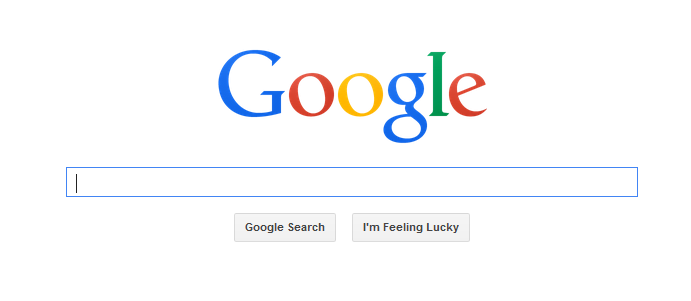 Here are a few other very credible and popular websites that you will find similarly very simple with very few things on one single page (especially home page):
From corporations to bloggers, if you look at these websites, they all have one thing in common – they have a simple presentation with a clean design. They do not have too many things in one place.
2. Don't Hide Behind Your Brand Name
In today's social media dominated marketplace, it is very important that you connect your face with your website.
People like to talk to people. People feel comfortable when they see a human representing a brand. For example when you think Apple, don't you think Steve Jobs?
Look around and you will find every strong brand is back up by a stronger human brand name. For more on this topic, I would like you to refer to this post:
Research has found that people don't trust anonymous websites. Unless you are a huge brand name, if you don't show your face on your website, they are thinking, are you hiding something? Are you afraid of something?
3. Make Yourself Easily Contactable
Have you been to websites where finding a way to get in touch with somebody or even connecting with someone from the company on social media is a herculean task?
First of all, make sure your contact information is up to date (or your contact form is working) and easy to find.
People look for a "Contact Us" page in your main menu bar when they want to ask a question. Do you have it set up correctly?
If you have a phone number you want people to use to call your company for enquiries, make sure it is prominently displayed.
4. Integrate Your Social Media Channels With Your Website
This is just an extension to the last point simply because social media is so dominantly driving businesses today.
Do you have your social media channels (Facebook, Twitter, Google+, Pinterest, LinkedIn etc.) connected and prominently displayed on your website?
Your visitors want to know how actively you are engaging on social media and if you aren't, it is bad news.
Most of my clients became my clients after engaging with me on social media. Many people (and your prospects) want to ask you a question on Twitter as opposed to using your contact form.
Therefore, not only connect your social media channels, but also make sure you are seen active there.
5. Use Opt-In Forms Prominently
You may not think that your business needs to build an email list. But, if you take time to understand online marketing, you will soon find out that you need one.
Unless you are a big brand name, your credibility almost depends heavily on your website having a subscription box.
To me, a website not having a subscription box simply means that either its owners don't know internet marketing or they don't do it. Either way, it's bad news for them because it just reduced their credibility as a professional organization instantly.
If you have a budget constraint, figure out a cost effective option. But, ensure that you do offer an option for your visitors to become part of your community by signing up into your mailing list.
6. Avoid Too Many Sidebars
I know how tempting it is to have sidebars on both side, add AdSense and all kinds of tempting advertisements on both sides. This is naturally a great idea to give your visitor an opportunity to click anywhere so you can generate income online.
But, the problem is, it does more harm than good.
Websites with too many sidebars and gadgets usually have higher bounce rates and low quality traffic.
Remember, less is more. The less choices you give, the better experience you provide to your visitors.
7. Do Not Use Too Much Animation
Sometimes, you want to give your visitors a unique experience. So, you want to create a unique website layout, animate every website element, use colorful graphics and make everything available at one place. Your goal is the ensure they can find everything in one place.
You have great intentions. But, guess what? It doesn't resonate with your visitors because they find your unique design very uncomfortable. It confuses them.
People like familiar things. Unless you are an artist and your target market is also artistic, you want to give your visitors a feeling of familiarity. You want to make them feel at home.
You can only achieve that goal by having a simple website layout with standard menu items, standard navigation and by using familiar terminologies.
Remember, it's not about you. It's about your visitors and how you can make them feel comfortable.
Always think from their perspective and what kind of experience they are familiar with. Emulate that and you will have better chances of connecting with your target market.
8. Keep Your Website Pages Current
I have been guilty of this as well. You do not want your pages to reflect what your website represented (or what your ABOUT page said) 5 years ago.
Your website pages should represent you today. Your about page should be current with your details which are current.
When you revisit your pages, you will find content that is not relevant any more. You can remove that part. You will also need to change wordings for some part of your pages and sometimes, you will need to add new things.
Take time to do that, especially on your important pages, because your visitors will be turned off if they find that your social media profiles give different information which is missing on your website (imagine that).
9. Create A Detailed And Impressive "About" Page
I have said this many times. Your "About Us" page is the second most visited page of your website.
Your visitors (first time visitors, blog readers and potential clients) will visit this page more often than any other page on your website.
People do business with and refer business to people they know, like and trust.
That means you need to show your visitors who you are and share your story with them. Your visitors need to know enough about you and your company so they can like you, trust you.
For example, look at these about pages and you will know why these people are so popular and have such vibrant communities:
Moz is one of the most respected brand names in the world of SEO and they have a phenomenal "About Us" page as well. You'll want to check them out for some inspiration.
10. Update Your Website With New Content Regularly
Well, consistent blogging is the best way to achieve this goal.
Your visitors may not be able to make a purchase decision the first time. But, if they keep coming, one or the other time they will buy something or sign up to your mailing list.
So, if your goal is to keep your readers coming back, you need to give them a reason for coming back. And blogging is the best way to give them a good reason to come back again.
Have a blog prominently featured on your website and make sure you consistently publish new content at a regular interval.
This not only keeps your readers happy, it also gives search engines a reason to rank your website higher because search engines love websites that have fresh content.
11. Ensure Your Website Has A Responsive Design
If your website isn't mobile responsive, you are upsetting approximately 40% or more of your website visitors every single day.
When your website doesn't render properly on mobile devices, it gives an impression that you don't care. Chances are, your visitors who are browsing using mobile devices, will never come back to do business.
Are you making sure you are investing in your website design to make sure you are getting it done professionally? If not, this may be the time to take it seriously and get it done.
12. Keep Your Call To Action Clear And Simple
When your visitors come to your website, they want to know how you can help them. They want to know what can you do for them.
So, it is very important to clearly let them know what your expertise is and, in a clear and concise manner, how can you be of assistance to them.
However, if you are having call to action items on your website pages, give them clear and simple choices.
Do not give them too many choices at the same time because they won't take any action in that case. Confused people don't take action!
Conclusion
Having a website is very important for every business. But, just having a website isn't good enough. You also need to know if your website is designed to increase your credibility and it is able to generate business leads for you.
There are many small things that play a big role in setting up your website in the right direction. I hope these 12 points were helpful to you and that they give you a great starting point to build your bigger and better brand image on the internet.
Now, It's Your Turn To Share
How are you ensuring that your visitors are having a pleasant experience when they visit your website? How do you engage with your visitors? Do you blog regularly? What is your social media strategy?
Please share your thoughts in the comments section by clicking here or by scrolling down. Thank you kindly.