Even if you don't have any problem in writing effectively and consistently, I am sure you know people who want to, but can't express themselves in writing.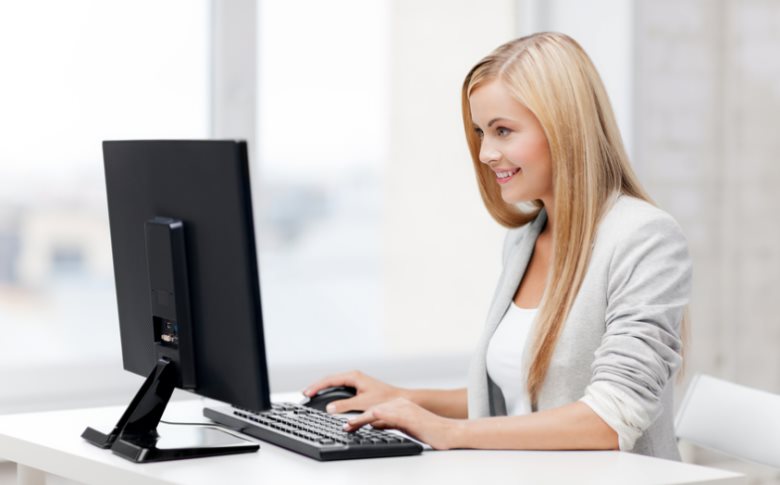 I have had friends who loved what I do on my blog. They also wanted to make money just as I do through blogging and online marketing. So, I helped them set up their websites and many of them stayed active for a while.
But then something happened down the line and they lost their dream. That isn't a new thing for me because people do let other people and situations steal their dreams all the time.
However, a friend who I am helping setup his online platform at the moment, having struggled for a day or two with a blog post even after I suggested the title, asked me how do I do it. He has a way better control on language and in every way, he is qualified to have a buzzing online presence if only he could write fast and stay consistent.
But, he came back asking how do I write that I can churn out a couple of posts with thousands of words each week while he is struggling to finish one post in one sitting.
Do you wonder how some people can publish pretty large blog posts with a lot of valuable content each day while you may be struggling to even publish quality posts even once a week?
My goal is to share some insights on this topic and share some strategies so you can start producing great content consistently to become a good writer.
What Is Your Communication Style?
How well you can write largely depends on your communication style. Also, how do you engage with other people in a face-to-face conversation?
Writing is simply an expression of your communication style, your personality shows up through your writing. If you do not like to be around people or talk to them (deep inside of you), then you will have a hard time writing.
Well, some people talk a lot in front of people when given the opportunity (or provoked). But, they really like to be left alone and prefer to work with machines than human beings around. If you relate to this, you might be struggling with your writing.
On the other hand, if you like to be among people, talk to everybody, keep the conversation going, you will naturally feel that writing isn't a problem for you (especially nontechnical things).
How Is Your Self-Image?
I recently wrote a blog post about self-confidence and how it plays such an important role in our lives.
Well, it plays a very important role when it comes to writing as well. Sometimes, we have a lot to say, we want to write it as well (once in a while) but, our unknown fear of what others might think, stops us from moving ahead.
When you have a fear of being judged or being confronted, you freeze and that fear doesn't let you move forward.
These symptoms only indicate a low self-image. This is a major problem with a lot of people including my friend who isn't able to produce content because he thinks too much about such things.
Are You A Perfectionist?
Do you feel that you aren't an expert yet and therefore you should master the thing you want to write about before you pick up the pen to write.
The problem with perfectionists is that they always have something else to do to make it perfect before they can do the real work. The more important the writing is, the more pressure they take to make it the absolutely best and that is when they freeze!
By the way, this isn't just with writing. If you are a perfectionist, you have trouble doing anything new or adventurous. This is your biggest challenge! Relax! The world isn't perfect and you don't need to be either!
Strategies To Overcome The Writing Challenge
To help you work through writer's block (in case you want to write, you want to create content and share what you know with the world), I am going to share some of the top strategies I think you will benefit from:
1. The World Deserves To Know What You Know
Know that you are a unique creation of God with specific talents and abilities that are unique to you. Your experiences are unique, your knowledge is unique and if you do not share what you know, the world will never know what you had to share.
This is your opportunity to record your experiences, your knowledge of things and share it with the world. All you have to do is, write it down in your own words, in your own style. Just this thought keeps me pumped up about writing just one more time every single day!
When you take time to think about this and realize this truth, the same will happen to you.
2. You Don't Have To Be A Writer To Write
The ability to communicate is the what makes us human. Writing is just another way to communicate. Everyone has enough talent to write. You don't need to be a great writer with a great vocabulary to write your thoughts and share it with the world.
You are capable of writing because you certainly can teach something to some people. Think about just one person you know who will be interested in learning from you. And then, write for that person. You will be amazed how much you can write.
3. Your Writing Doesn't Have To Be Perfect
Even if you want your writing to be perfect, you do not have to make it perfect the first time around. You can always go back and revise it if you aren't satisfied with your creation yet.
However, if you want it to be perfect the first time, chances are, you will be sitting in fear and not be able to get any writing done.
The best thing to do is to have an idea about the topic and get started. Write whatever comes to your mind, put down your thoughts onto paper and keep writing until you feel you have written everything you wanted to say.
Then, you can go back to it, read it again, revise it, make it better and may be also take some feedback from others who you can trust. Eventually, this habit will give you better control over your own writing.
4. Read Books, Everyday – Learn Something New
Knowledge is power. For one, the more you know, the more you can share and then, the more you know, the more you are motivated.
When I started writing, I used to only share what I read and learnt from the books I was reading at the time. I was excited about learning things I never knew about myself, about other people and about the world in general. And I established my blog to share some of those things with others while my intention was to create my own journal.
Later I realized that even when Pat Flynn shares his experience of getting started with his online journey, he had a similar start. He created a blog to share what he was learning through the books he was reading to pass an exam he was preparing for. And later on, it became his passion and then he built a thriving online business with that experience!
If you can read, you can write. And the reverse is also true. If you can't dedicate yourself to reading, probably writing isn't for you.
5. Write Everyday – Make It A Ritual
If you want to be able to produce content on a regular basis, you need to make it a habit, a consistent practice, a ritual.
A lot of writers depend on the will power. They think that they can write whenever they need it and yes, they can. But the problem is, that is what causes writer's block. Sometimes, their mind freezes and ideas stop to flow.
But, for those who have made writing a ritual like brushing teeth, writing is just a natural process that happens every day no matter what!
Just as you have to build a habit to read every single day, you need to instill the habit of writing daily. Write a few hundred words on a topic each day. It doesn't have to be perfect but it has to be done daily.
When you do this for about a couple of months, your writing becomes second nature and you will notice a consistent improvement in your own writing. The more you write, the better your writing gets.
6. Find Your Strengths And Capitalize
If you write for blogging, this is especially important for you. A lot of people start to write for the niches which are supposed to produce more income online even though they have no passion for the subject in particular.
That is a surefire way to failure in the long run.
Identify your passion. Find out what you are good at. What are the things for which people come to you for suggestions or solutions? What are the things you love doing even if you don't make any money doing them?
Those are the things you should focus on while deciding about your writing ideas. Operate in your strength zone and not only you will have fun doing it, you will also succeed much faster. There is a market for passion in every niche, in every industry. The world just needs to know you are passionate!
7. Realize That You Have A Story That Only You Can Tell
Tying it together with the first point, if you don't tell your story, who else will? Who else knows how you think, what you know, what your passions are and what are your experiences?
It is very important that you realize that and when you do, you have a sense of responsibility to share your story, express yourself and start recording your history in your words. Isn't this what writing is all about?
Please keep this in mind and you will not only amaze the world, you will amaze yourself as well. It's that simple and that powerful motivation for getting started every day!
8. Do Your Self-Talk Every Day – Empower Yourself
Our internal dialogue is the reason why many people don't dare to start something new, something adventurous. Many people are afraid to start a new business, to work on the project they have been thinking about for so long, to ask that cute girl for a date because the internal dialogue is mostly negative.
When it comes to writing, the same internal dialogues, "I can't write", "Writing isn't for me", "I don't like writing", "I don't like reading" stop people from taking the next step.
The good news is, those internal dialogues can be silenced if we consciously decide to overpower them with powerful self-talk.
If you don't know how to write and practice your own positive self-talks, read the book, "What To Say When You Talk To Yourself" and "The Secret" and master the art of taking control of your life through positive self-talk.
9. Change Your Association – It Might Be Hurting You
If the people you spend most of your time with, are those who are not passionate about reading and writing, your chances of getting good at writing are dim.
As Charlie 'Tremendous' Jones said-
You will be the same person 5 years from now except the books you read and the people you associate with.
It is absolutely important to keep your association inline with your life goals. If you want to be successful, you've got to make a conscious decision to spend your time in associate with success minded people. If you want to be great at writing, you need to make friendship with those who are already great at writing.
Your association will mostly drive your direction in life. Be very careful about who you spend your time with.
10. Maintain A Writing Ideas File Regularly
Last but not the least, you need to maintain a file where you can record your ideas for writing. I get an idea to write a blog post when I am stopped at a traffic signal. I simply open my Evernote and make a note right then.
I get a few ideas when I am shopping in a mall or sitting in my doctor's office. I make an entry in my ideas file so I can pick up one of those ideas and start writing when I have some time. It works great as it helps me always have some topics to write in future.
You should do it to, regularly. Well, you don't have to have Evernote for this. You could do it any way you want. But the goal is to maintain a list of topics on which you will want to write.
Conclusion
Writing is like exercise. You know it's good for your personal development, your spiritual health and your internal growth. Not just that, there are many benefits of getting good at writing.
But, most of us never get to writing. just like most of us do not get to exercise regularly in spite of knowing all the benefits.
So, if you follow these strategies, you have a shot at developing the habit of writing into a natural process. I practice these everyday and I know these will help you too.
Share Your Thoughts/Suggestions/Questions/Testimonials
What did you think of these 10 strategies? How many of these strategies do you already employ in your daily routine? Do you use any other strategy which I have not listed?
Please share your thoughts through your comments and add value. Thank you kindly!