Launched in January 2004, Google's first social media venture, Orkut is shutting down on September 30, 2014. I received an email from the Orkut team notifying me of this development a couple of days ago.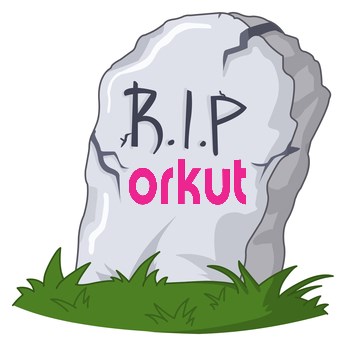 If you know anything about Orkut, you may remember that it was launched even before Facebook. It was very popular in India and Brazil, although it never took off in the US.
In fact, Orkut was my first introduction to social networking, although I found Facebook much better and I gradually moved away from Orkut. Later on, as Google launched its new social networking website Google+, I moved all my stuff from Orkut to Google+.
Well, we knew that the end for Orkut was near as soon as Google plus was launched. In fact, most people I know shifted from Orkut to Facebook as soon as Facebook started to gain popularity right around 2008.
The Time Has Come To Say Goodbye
Orkut, that gave us our first "social networking" experience (at least it is true in my case for sure,) is now about to say goodbye on September 30th of this year.
It's not that I have been a regular user of Orkut. In fact, I had not logged into Orkut for the last three years probably. However, as is human nature, when something is taken away from you, you want more 🙂
Just to share a few things about Orkut I would like to reference an article on Business Standard by Nitin Sreedhar who has done a good wrap up of the Orkut experience which I could relate to. Please take time and pay this article a visit.
Anyways, if you have been an Orkut user, you might want to visit the site, take a look at your pictures, your friend list, and your scraps. You might want to take a backup of the things you want to retain before the website is taken offline.
How To Download Your Orkut Photos, Scraps And Testimonials
Fortunately, Google has provided you an option to download data from your Orkut account while there still is time.
You can download the scraps and testimonials that are there within your account. You can download your scrapbook content, your pictures and testimonials you have received.
You Can Import Orkut Pictures Into Google+
This is the option I used because I was only interested in getting my pictures from Orkut before it goes down. I did not bother about scraps, testimonials and things like that.
So, if you are like me and you want to import your Orkut pictures into Google plus, you can do that by following the simple steps I am going to explain now. By the way, this method will stop working after September 30th.
Go to Google+ and log in to your account.
Now go to Orkut's album export page (in a new window).
The page will show you your Orkut albums which you can select to export to Google+.
Choose "Select All"
Now, click on "Import selected".
That's all. It will transfer your photos to Google+.  The important thing to note is, all imported photos will only be visible to you unless you want to change their privacy settings to make them visible to others. A good feature, indeed!
You Can Download Everything To Your PC
If, instead,  you prefer to transfer to your computer everything Google allows you to take from Orkut, you can use Google Takeout service.
Google Takeout lets you download all your Orkut account data in a zip file in easy steps. You can download your profile data, scraps received in your scrapbook, all testimonials you have received, all your activities and all your photos from Orkut.
This feature is also available for you for use before September 30th.
Follow the outline below to download a copy of your Orkut data to your local machine in minutes:
Sign into your Google account first.
Then, go to Google Takeout.
Under "Create Archive" button (as shown in the image below), choose  Orkut.
Now, click "Create Archive" button and wait until the archive is ready.
If you don't want to wait, you can leave the page, and you will receive an email when the archive is ready.
Once the archive is ready, go to the Download option and get it.
There is no limitation on how many times you can download your Orkut data. Download on as many machines you want.
I hope these steps will help you get your Orkut data in your hands if you have had an account.
If You Don't Have An Orkut Account
If you do not have an Orkut account, I have already wasted your time in going through this article and learning about a social networking site which is ready to die in a couple of months.
Sorry about that.
I needed to do this to give my tribute to Orkut and to warn my fellow Orkut users so they have a chance to get whatever they want from Orkut before it's too late.
Have Your Say Now. Share Your Thoughts
Have you had an Orkut account? If you did, how frequently have you visited the site in last couple of years?
If you do not have an Orkut account, you really have nothing to lose or gain by this upcoming change from Google. However, I invite you to share your thoughts about the future of Google+ now that Orkut is out of the way.
Thank you kindly!