In a guest post at my friend, Bill Butler's website, today I shared about the power of stories and why you should share your stories. If you haven't seen that post yet, I encourage you to do so before you proceed further because you are going to enjoy this TED video much more then.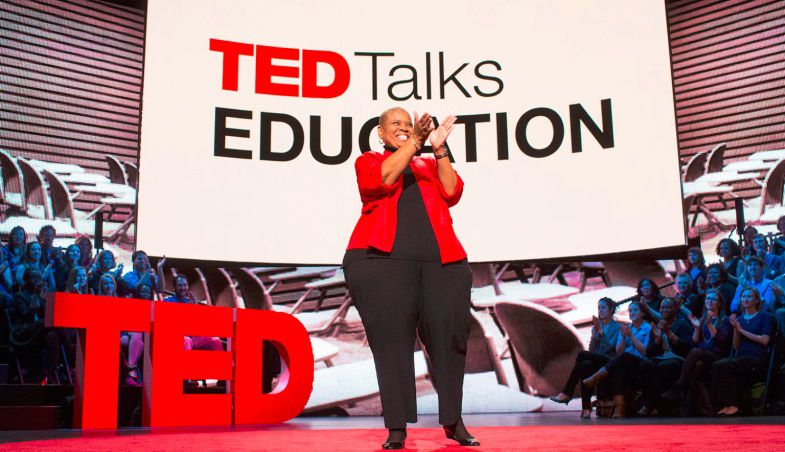 This TED talk by Rita Pierson is not just powerful and inspirational, but also applicable in every endeavor of our lives where we have to work with people. I am not a school teacher (although my parents are both retired from that profession), I found this TED talk appealing to me.
Why?
That's because of two powerful components of this TED Talk:
1. Rita, an educator by profession, shares her message through her own life story. Stories are very powerful tools we all have in plenty. We all can leverage its power if we choose to make an incredible impact and she does it very well.
2. The message, although crafted from an educator's perspective to motivate other educators to love their profession and to give it their very best because it matters – is not limited to only educators. We all have that kid within us and we all have the same need.
But first, I don't want to steal the thunder from the talk. Let me share the video so you can enjoy this incredible TED talk right now as much as I did:
Rita Pierson's Background & Highlights Of The Talk
Educator by background, she describes her background as, "Both my parents were educators, my maternal grandparents were educators, and for the past 40 years I've done the same thing."
Now, that says her family has been in the educational profession for generations. What a credibility Rota brings to the table, right? Rita herself has been a professional educator since 1972, taught elementary school, junior high and special education. She was a counselor, a testing coordinator and an assistant principal.
Some of the highlights of her talk which got the most applause from the audience, and what I also enjoyed the most, are:
Kids don't learn from people they don't like.
Teachers become great actors and great actresses. … We come to work when we don't feel like it, and we're listening to policy that doesn't make sense — and we teach anyway.
Every child deserves a champion — an adult who will never give up on them, who understands the power of connection, and insists that they become the best that they can possibly be.
The Message – Your Attitude Makes A Difference
Rita closes her talk asking (and I paraphrase), "How powerful would our world be if we had kids who were not afraid to take risks like a champion?"
She says in the end that every child deserves a champion, an adult who will never give up on them. Every child deserves to have an adult who insists that they become the best that they can possibly be.
Quite a powerful message, isn't it?
Now, if we adults take the message, it is important to be that adult for those who look up to us as their guide/mentor. That also means that we must do what's right whether or not we like doing it. We must give our professions the best we are capable of because it matters. Because it can make a profound difference in someone's life.
Your Turn – Share Your Thoughts
What did you enjoy about this TED Talk by Rita Pierson? How did her style of sharing the message through per stories influence you? What is the one message you take home from this talk?
Please share your thoughts through your comments as I would love to know what you think. Thank you kindly!