One thing I enjoy doing is, going to the Toastmasters meetings and participating. I have been an active Toastmaster for sometime now and that has really impacted my public speaking and leadership abilities in a positive way.
It was a funny moment today when I was asked to speak about my favorite game in the Olympics and I was kind of not up-to-date with the progress today. I had to admit and everybody laughed!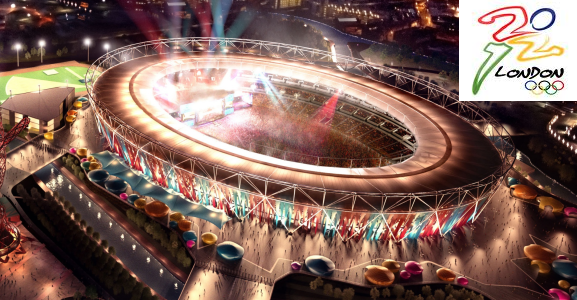 However, one of the speakers, shared the history of the Olympics. He shared how it all started and how slowly it evolved in today's form of game where 28 games and more than 300 events are being organized in London as I write this post. I felt that was an amazing story!
But one thing the speaker pointed out was, the importance we give to the people who come 1st, 2nd and may be the 3rd position and virtually nobody gives any attention to rest of the contestents who didn't get to these ranks. Obviously that is the nature of the games where either you win or you lose. This talk however, provoked some thoughts and I realized how we program ourselves to see everything in 'black or white' way! We start to see life in the same way and grade people and ourselves either as a winner or a loser.
However, I think my favorite sport is the Marathon. Out of all the sporting events, this is the one I relate to the most even though I've never tried to run a Marathon so far though I aspire to. I think this is the only game that really resembles life. This is the only game in which nobody loses until they quit. I think that is an awesome deal.
In Marathon, everybody wins in the end as long as they do not give up in between. You can never lose if you just don't quit! [tweet this]
Wow! What an amazing sport! In the game of life too there are no losers – yes there are quitters! People who have a winning attitude, who can go from failure ro failure, struggle to struggle and not give up, eventually come out winning in flying colors. There are numerous success stories full of great people who exactly demonstrated that. On the other hand, there are also stories of the people who gave up when they were so close to the victory!
What better game than Marathon? What better inspiration than an inspiration to stay consistent, to persevere to finish the race? Yes, the Marathon is my favorite Olympics game!
"The marathon is a charismatic event. It has everything. It has drama. It has competition. It has camaraderie. It has heroism. Every jogger can't dream of being an Olympic champion, but he can dream of finishing a marathon."

—

Fred Lebow, New York City Marathon co-founder
Now, the Olympic marathon athlete, Guor Marial is ready to challenge the world's greatest long-distance runners on Sunday. Guor Marial represents no country, no sponsor and he does not even have a coach. But what he has is, the courage. He has the courage to bid for the gold at the London Olympics 2012 this Sunday!
Marial's story would be inspiration for any athlete, as his only training regime in the past has been running through the desert with hardly any water or shelter. Marial is a tough survivor of a 20-year civil war that left two million dead, including eight of his 10 brothers and sisters. He ran from Sudanese soldiers who attacked and burnt his village, an army officer who kept him as a slave and Arab nomads.
His country, South Sudan is the world's newest country which won independence in July last year that has no Olympic committee so far. Marial has one well-worn pair of running shoes, and works all night to earn a living. He has secured a place alongside the world's greatest long-distance runners on merit, and the U.S., British and Olympic authorities have gone out of their way to help him.
His achievement of securing his spot in Olympics itself is absolutely remarkable and inspiring that has added another feather in the cap for this incredible game!
"I used to hate running. I was running back home to save my life", Guor Marial said to The Daily Mirror.
I am intrigued to see what happens this Sunday in London when this Marathon begins. I am excited to be inspired by watching Guor Marial show down!
Question: What is your favorite game in Olympics? Who is your favorite sports star? What do you think of the story of Guor Marial's life?