If you are planning to buy a Shared WordPress Hosting plan or planning to switch your hosting provider, you can relate to this post. If you already have done what I am sharing here, may be you can share your experience to help my readers make a better decision.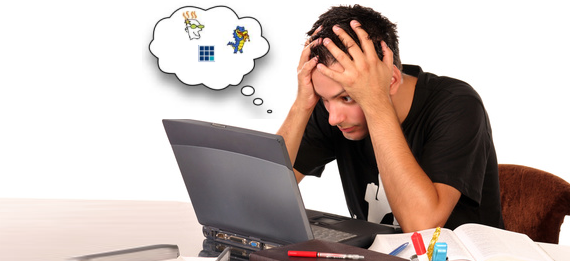 I first started to use GoDaddy when Snigdha decided to start her self hosted WordPress blog. We bought the domains we needed and got started. Since GoDaddy readily provides WordPress Shared Hosting, we got started with the Shared Economy Plan.
[note background="#D8D8D8″]UPDATE: My website is complex and it has grown to the level that shared hosting providers can't handle the resource needs. Therefore, my Krishna World Wide's Managed WordPress Hosting is the perfect place for me to be at.
You can check out more about our managed hosting solution through my service announcement post.[/note]
GoDaddy was the cheapest option in the market that time and I think from the price perspective, They are a bit cheaper than everybody else due to various options we get to choose from.
As things started to move, we decided to host our business website and also my this very website. Therefore, we upgraded to their Delux plan and we contineed to use the same service for a few years in the beginning.
However, as we continued to mature, we started to host more of our websites and that of our clients. So, we started to research more about other hosting services.
Major Shared WordPress Hosting Providers
What I noticed at the time was, there I was only finding three major players who seemed to compete when it came to WordPress Shared Hosting:
1. BlueHost (#1 WordPress recommended service)
2. HostGator
3. GoDaddy

(This is where we started out journey)
As I continued to research online, talked to other web developers and website owners about their experiences, most of them seemed to favor BlueHost when compared with HostGator or the GoDaddy (where I used to host my website).
Later, I found that InMotion Hosting is another premium service provider in this space that provides really high end services for shared WordPress hosting. They also have the scalability to help you with VPS hosting and dedicated servers when you need. So, I moved all my websites to them for a while before moving all of them to my own managed WordPress hosting company Krishna World Wide Hosting.
Speaking of GoDaddy, I did not have any major bad experience with the customer service or GoDaddy in general. I didn't notice any major server breakdown or days of performance slowdown with GoDaddy hosting. But had instances when occasionally, my websites go slow or become unavailable for a few minutes.
But I tend to think that when we buy shared hosting plans, we inherently take risk of other websites hosted on the same server occasionally consume the resources on the server. This overloads the server slowing down everything.
I tend to think these situations also happens to the people using BlueHost or HostGator shared plans.
BlueHost seems like The Winner when it comes to the number of people who admire the BlueHost as a shared WordPress hosting service provider on budget. BlueHost has done some great work to establish themselves as a leader in the marketplace WordPress Shared Hosting.
There are really too many success stories shared by a number of bloggers and website owners on BlueHost. People have shared their satisfaction with BlueHost in numerous forums and it is sometimes really amusing.
Many times I decided to switch to BlueHost when my sites loaded slow. But everytime I thought to move, I researched a little bit more since transfering a number of websites to a new hosting service is not as easy as getting a brand new site.
Amid all the excitement, I also found a few testimonials from people who did what I wanted to do and didn't see much difference in performance of their websites.
Until the news came that the loading speed of my pages were going to play an important role in how Google will rank my website. Now I needed to take this seriously, and I did.
I did extensive research and boiled down to choose between BlueHost or InMotion Hosting. When I compared the features and aligned those with my long term goals, InMotion Hosting became my choice and I moved all my websites on their servers and I was there till the end of shared hosting era of my life.
If you are looking for a good shared hosting service provider for WordPress, here is my take (and recommendation). I hope this helps you make a good decision for your website hosting:
Option 1: If you are just starting to buy a popular and reliable shared WordPress hosting service and you are budget cautious, Blue Host should be your choice.
Blue Host might cost you a dollar or two more a month when compared to GoDaddy. But they also provide that much more in value.
If budget is not a challenge, InMotion Hosting is the best shared WordPress hosting service provider especially when you know that you are serious about growing your website's traffic going forward.
Option 2: If you are having running websites with GoDaddy, BlueHost, InMotion or HostGator and you are having issues, that means your websites have grown. That means you online footprint is growing. So, congratulations!
If you are in that situation and you can afford to have a managed service, I invite you to check out the premium Managed WordPress Hosting service offer by Krishna World Wide. If you choose us, we will amaze you!
Have Some Thought?
If you have used any of these service providers (Or you switched from one to another), have you experienced any significant performance gain?
Would you share your insight and experience on this subject in the comments below?