Did you know that your profile picture is the first thing that people like or dislike about you when they see you first time online?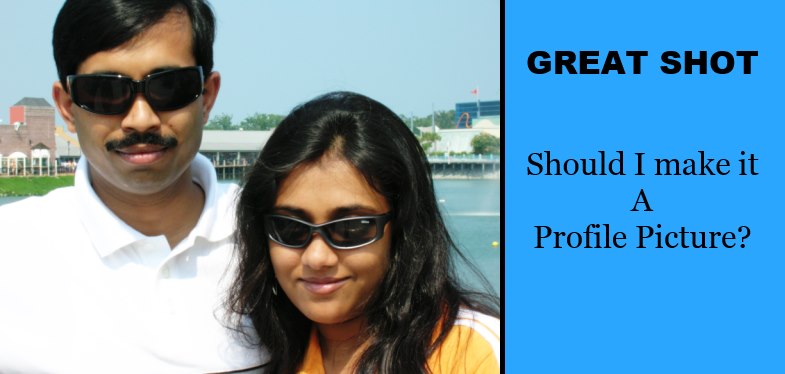 Your profile picture is your foremost representative in the digital world. It is the most important aspect of your first impression online. It affects how we are perceived by others.
If your personal branding is important to you, you should pay attention to how you choose your profile pictures on Facebook/Twitter/Google+ or any other website that represents you. Let's discuss the reasons.

An Interesting Study & Results
In an intresting study, PhotoFeeler discovered many aspects of a profile picture that affects how we are perceived by others. They studied about 800 profile photos and based on 60,000 ratings receeived, they put together this infographic:

Things To Remember About Your Profile Photo
Some of the most common mistake people make (and I have made some of that) are:
They put their pictures with an awesome background where they look like a tiny spot. Not recommended.
They put trees, flowers, children as their profile pictures. Not recommended.
Do not put a profile picture which is too muc zooed.
Do not put pictures with sunglasses. Blocking eyes isn't a good idea.
 Smile J
Share Your Thoughts Now
Did you find this infographic interesting? How are you doing with your profile picture? Is it helping you in you personal branding?
Please share your thoughts in your comments below now. I am curious to know what you are thinking. Thank you kindly!