Most of us have a Gmail account. Gmail has almost become a gold standard in email hosting. You might find yourself using it for everything in your life as well.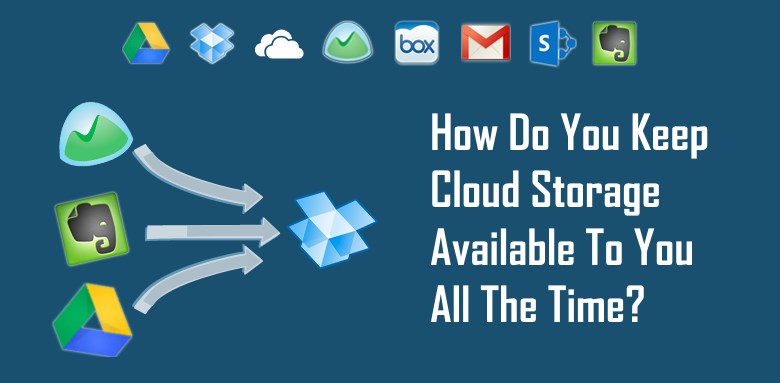 But, as everything else that comes free, your Gmail account isn't always safe or secure. Your accounts may get deactivated or hacked for any reason and then you know how painful the recovery process can be.
This is the scary part.
On top of that, imagine you are using Google Drive to store your documents (like I do). Losing your Gmail account can be devastating for many.

Easy Solution For Emails – Use Email Clients
I know how cool Gmail is when it comes to searching emails (Google's ability to search things is awesome.) That is why I love using web client when it comes to Gmail.
But, configuring your email client such as Microsoft Outlook or Thunderbird is a great way to create a local backup copy of your emails and contacts, etc.
In cases where your emails were lost or mistakenly deleted, your local copy would help you find it when the time comes. This also comes in handy when you have trouble accessing your Gmail account for any reason.
Easy Solution For Google Drive – Keep Backups
Speaking of your documents and files stored in Google Drive, you can also apply a similar strategy. You could keep a local copy of all the files you are uploading there.
You can also upload them on cloud services like Dropbox so you are able to access those from anywhere.
I would think that backing up Google Drive files into Dropbox is the way to go assuming that the reason for using Google Drive is your intention to access the files from anywhere from any device. Do you agree?
A Perfect (But Expensive) Solution – Cloud Sync Service CloudHQ
I am not affiliated with CloudHQ but I am very impressed with their automatic syncing service of all cloud services.
You can see this video commercial that nicely explains the why and how of using their service.
They do have a 15 day risk-free trial offer you can leverage their service. However, being a premium service, using their service is a yearly expense of at least $100. You can visit their website and explore their pricing and discounts offers.
What I like the most about their service is, not just concerning Gmail. They have the ability to sync multiple cloud services in the background without disrupting anything. That means, you can:
Backup your Gmail with  Dropbox.
Sync your Google Drive and Dropbox
Sync your Evernote and Dropbox
Sync your Evernote and Google Drive
Backup your Evernote to Dropbox, Google Drive, Box, or SugarSync
…and many other cloud based services.
I have not signed up for their service yet since I have been using manual methods of keeping backup for so long that I find it hard to switch overnight. But, I wanted to share about this service because this goes in my top list of items to consider when I need it.
What Do You Think?
If you do a lot of documentation and file sharing on Google Drive and use your Gmail for everything, do you think a service like CloudHQ is worth investing in?
Do you know any alternate or more cost effective solutions to achieve the same goal?
Please share your thoughts and add value to this discussion. Thank you kindly!