I usually do not like sharing negative experiences here on my blog. But my experience with Sheraton Memphis Downtown Hotel and Marriott East over the last weekend caused so much pain to so many people, along with us, that I decided to share my experience with you.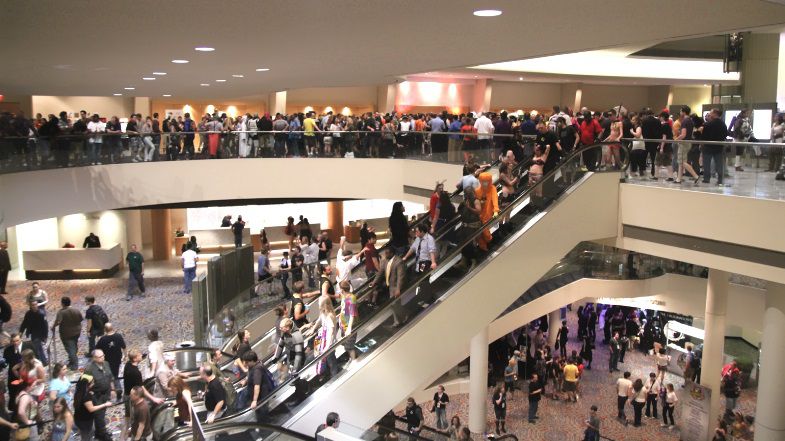 By the way, this is not the only time I have seen Marriott treating people this way. I was there last May as well and this time. I had seen a similar pattern last time as well but I thought it was a mistake then.
How Sheraton Mistreated So Many People
It so happened that I went to Memphis with family to attend a weekend conference last weekend. It was a planned event and I had booked my room with Sheraton Memphis Downtown Hotel in advance, paid the money in full and received confirmation in September itself (1 month in advance).
The Hotel knew that people from all over country are going to arrive by bus, by car and by air. Many people (myself included) had indicated that we will arrive there in the morning since the conference was starting at noon. Sheraton took our money, confirmed the reservations and everything was alright.
When we arrived (and hundreds of others started to arrive as the morning progressed) at around 7 AM, we found two surprises waiting:
They Made People Wait To Check-in Until 3 PM
Well, that is their standard check-in time, understood. But having known the fact that several thousand people were arriving on the same day for the same conference, when they asked people what time they were coming, they should have done better than that.
If they couldn't check-in people earlier for legitimate reasons, they should have known that in advance, right? If they cared, at least they should have warned people that there wouldn't even be a place to sit and wait in the lobby because so many people would be waiting from morning till 3 PM to check-in. Can you imagine hundreds of people just sitting/standing/waiting around for time to pass in the lobby for so long?
They Moved Us To Marriot East (18 Miles Away) Without Our Consent
The only reason I had booked my room and paid in full a month in advance was because this was the host hotel for the conference. I didn't want to travel 18 miles at midnight when the conference ended.
However, when I arrived at the Sheraton, I was told that I was moved to Marriott East due to the hotel being overbooked. To calm us down they offered a refund of my booking money (which I am yet to receive) and a free stay in Marriot East for the duration of my stay. They also offered a shuttle service every 30 minutes.
In normal situations, they could be said to be reasonable. But my question is, why didn't they inform me about this in advance when I had a confirmed booking a month earlier? Why did they wait until I arrived in their lobby to tell me that I didn't have a room there?
Because of their deceptive way of handling my booking, I not only I missed the first session of the conference, Snigdha and I had to travel 18 miles at 2 AM in morning after being through a rigorous leadership training through the day until that time.
What was most painful to see was, we were not the only ones who were going through this pain. There were several others who were presented with this situation.
Later, I found out through a couple of taxi drivers standing around (while we waited for the shuttle to take us to our new hotel) that it wasn't the first time. It seems there was another conference about a couple of weeks ago and hundreds of people had gone through the same situation. That was alarming!
The Saga Of Marriott's Excellence In Customer Service
As if this much of excitement wasn't enough, Marriott East did whatever it took to make our experience the worst possible.
Being allergic to feathers, I always put a special request to make my room 'feather-free' at the time of the booking itself. I had done that with Sheraton as well. But it looks like they didn't pass on the request to Marriott when they moved my booking. So, I asked them to do so at the time of checking in. I also told them that I was okay if they could make my room 'feather-free' even by midnight since I wasn't going to need it right away due to the conference.
The lady at the front desk assured me that everything will be taken care of, just as I want, in just a couple of hours, and I left to attend the event only to return at late night.
But, when I returned at about 2 AM, I found my room filled with pillows, blankets, mattress tops filled with feather.
How did I know? I am allergic to feathers!
I had just travelled 18 miles at 2 AM exhausted after an eventful day and now the room is 'feather-full' in spite of multiple reminders to get it 'feather-free'.
When I come to the lobby, there are only two people – a gentleman at the reception and a security guard. That's it. The entire staff is gone, including the housekeeping people.
Now what to do?
Well, thanks to the security guard on duty who was generous enough to personally help us dig through their laundry room to pick up a couple of 'feather-free' pillows and blankets. Now, we went back to our room, removed stuff with feather from two beds and prepared near 'feather-free' bed to rest for a while.
Can you imagine paying full booking in advance to go through this experience?
Well, the unfortunate thing is, I didn't expect this class of customer service by a prestigious hotel like Marriott. Do you expect to be treated this way after making a booking at Marriott? Would you do your booking if you knew this may happen?
Speaking of Marriott's customer service, this was my second time. The Sheraton Downtown Hotel was known as Marriot Downtown Hotel back in May 2013 when I was there for a similar business conference for a night.
At that time also, in spite of my booking request of making my room 'feather-free' they failed to do so. I believed that they would have taken care of my request, so I didn't do the inspection myself and stayed in the room for the night. It realized my mistake by morning when I couldn't even breathe due to the allergic reactions from the feathers.
When checked in the morning, they made some excuse and blamed it on the agent who checked me in. That's pretty much it. It took me several days to get back to normal after that incident.
My Conclusion
I am convinced that Sheraton and Marriott in Memphis are not as good as they seem due to the brand name they are enjoying. Their customer service standard has fallen below normal standard and given an option, I will prefer to stay at any hotel which is not Marriott.
Obviously there may be some locations where their staff does a tremendous job. But Memphis is certainly not one of those places.
Your Turn – Share Your Experiences
How has your experience been with Sheraton and/or Marriott chain of hotels? If you do not have experience with these hotels, would you recommend them to your friends if you knew they may be treated this way after paying money?
Please share your thoughts/experiences through your comments. Please click here to go to comments on simply scroll down. Thank you kindly!