Aren't SEO, website traffic, engagement and conversion one of the major ongoing battles for every website owner? Aren't these things important to you?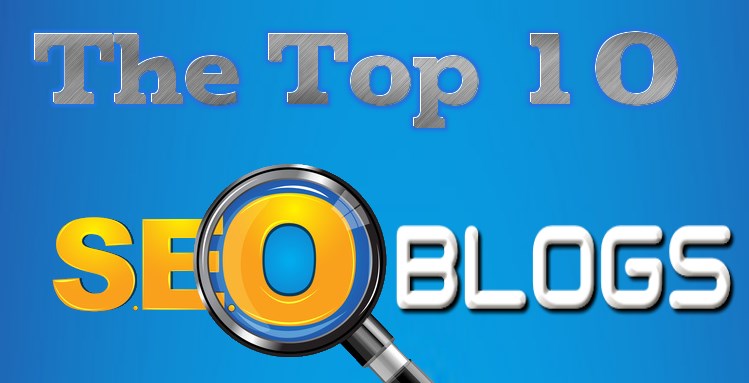 I know these are an important aspect of online marketing to me. And, if these things are important to you also, you need to learn from the best and continue to learn today, and every day.
The rules of the game keep changing. What worked last year, doesn't work this year. SEO is an ever evolving field and that is why I always want to keep up with the pros in this field.
A Few I Came To Admire Made It Into This List
In the sea of experts in the search engine marketing field, either you can follow anybody who claims to know all about SEO, or you can look for the fruit on their tree and then make your call.
People who have made it into this list are the people I admire, I follow and know that they know their stuff. You look at their Google Rank, their following on social media and activity levels and you know that these are real experts with real knowledge.
These people actively engage on Twitter and Google+ at least if not on every single social network.
These SEO Experts Are Bloggers (People), Not Companies
There are many great SEO blogs such as MOZ, Search Engine Journal, SEO Book etc. Those are great resources for learning SEO too. But that wasn't my intention behind this post.
People who have made it into this list, are the people who run their blogs and personally engage on social media. While they may have a team supporting them, they take time to share their knowledge and represent their brand name.
The List Of Top 10 SEO Experts And Their Blogs
Okay, let's get now with this list of top 10 SEO bloggers I think you should follow to learn SEO tips and tricks you can benefit from.
1. Neil Patel
Blog: http://www.quicksprout.com/blog/
Twitter: @neilpatel
Google+: https://plus.google.com/112759904453577892472/
I already posted about him in my earlier post about top entrepreneurs to follow. But, I wanted to make sure I mention about Neil's blog when we talk about SEO strategies, powerful traffic generation tactics — because what he does makes him one of the best in this arena.
He certainly deserves another mention in this post when we are talking about the experts in the world of SEO.
Neil always posts something of value. But, here are a few awesome SEO guides you might benefit from:
2. Matt Cutts
Blog: http://www.mattcutts.com/blog/
Twitter: @mattcutts
Google+: https://plus.google.com/+MattCutts/
In case you don't know Matt Cutts yet, he is currently the head of Google's Webspam team. Matt shares what's happening in the Google's world with respect to SEO, answers questions and advises what's good and what's not so good SEO practice.
Once in a while, Matt's blog updates create a lot of buzz in the SEO world and he is somebody you should definitely follow if you would like to keep up with Google and search engine optimization in general on a regular basis.
Now, I am not going to publish "all-time hits" from his blog for the nature of his blog. But, here are recent two posts from Matt that you want to see:
3. Rand Fishkin
Blog: http://moz.com/rand/
Twitter: @randfish
Google+: https://plus.google.com/+RandFishkin/
Rand Fishkin calls himself as the Wizard of Moz as he writes in his bio. And now you probably know that he is one of the co-founders of Moz. Moz started up in 2004 as an SEO consulting company and is now looked up to as one of the most reputed names in the SEO industry.
Well, Rand blogs as Moz and engages with his readers. He shares a log of great information in his posts and I want to share some I liked the most. So, here are my favorites from Rand:
4. Jon Morrow
Blog: http://boostblogtraffic.com/
Twitter: @JonMorrow
Google+: https://plus.google.com/u/0/+JonMorrow/
Jon Morrow is one of my favorite bloggers and true to his fame, he delivers some incredible content in his unique style. Well, first of all, I am his admirer for the sheer amount of inspiration he is for me and a lot of people through his life. Learn more about him and his challenges to get inspired.
Jon is not an SEO services person, but he is an incredible coach for building a blog online, building your influence online and making it happen. Here are a couple of posts from Jon's treasure for your reference:
5. Bruce Clay
Blog: http://www.bruceclay.com/blog
Twitter: @BruceClayInc
Google+: https://plus.google.com/108709924006660387529/
Bruce Clay is founder and president of Bruce Clay, Inc. (BCI), a global Internet marketing optimization firm. BCI has its own set of SEO tools and they also do training. As an industry thought leader, Bruce is an accomplished speaker, author and educator.
On the blog, there are multiple authors and you can connect any of them, although I only refer to Bruce since he is the founder.
A couple of interesting posts from Bruce Clay's website that I enjoyed going through, I would like to share with you as a reference as well:
6. Anna Hoffman
Blog: http://www.trafficgenerationcafe.com
Twitter: @AnaTrafficCafe
Google+: https://plus.google.com/+AnaHoffman/posts
Anna Hoffman is a well-respected brand name when we talk about traffic generation. She shares very unique insights into all aspects of online business development and especially in SEO strategies. I have picked up so many great tips from Anna and implemented and enjoyed the rewards.
If you want to take your website's traffic to the next level, you do want to follow Anna and her sage advice. You will be amazed how much progress you can make with the education you get through her.
And now, it's a difficult task for me to choose two from her all incredible posts. So, here is my attempt:
7. Bill Slawski
Blog: http://www.seobythesea.com
Twitter: @bill_slawski
Google+: https://plus.google.com/+BillSlawski/
Bill Slawski is the president of SEO by the Sea, an SEO services company. Bill has been engaged in professional SEO and internet marketing consulting for more than a decade and shares some very interesting information with regard to search marketing at this blog.
Yes, I do have a couple of blog posts to share with you from Bill's SEO by the Sea blog as well. So, here you go:
8. Nick Eubanks
Blog: http://www.seonick.net/seo
Twitter: @nick_eubanks
Google+: https://plus.google.com/+NickEubanks/
Nick Eubanks has an interesting story. He comes from a financial background, but turned around his career to build a business around SEO which has thrived over the years.
Although Nick has helped companies of all sizes, including Thomson Reuters, Morgan Stanley, IBM, and Comcast etc., he shares a few great tips and tricks about search engine optimization, traffic techniques and all sort of things about online marketing.
You may enjoy a couple of these posts which I found very valuable:
9. Jason Acidre
Blog: http://kaiserthesage.com
Twitter: @kaiserthesage
Google+: https://plus.google.com/+JasonAcidre/
Jason Acidre is a Manila-based Search Strategist who blogs at KaiserTheSage and shares a lot of great information about SEO and online marketing related topics.
The blog is Jason's personal journal as he shares. But, this journal can be a source of great information for you as a blogger, as an online marketer. Here are a couple of my favorite blog posts from Jason:
10. Andy Beal
Blog: http://www.marketingpilgrim.com/
Twitter: @AndyBeal
Google+: https://plus.google.com/+AndyBeal1/
Andy Beal is an online reputation management consultant, award-winning blogger and a professional speaker. Andy is considered as one of the world's most respected online reputation management consultants.
Last but not the least, the blog in question here, Marketing Pilgrim is an award winning news publication that covers internet marketing news and trends. Andy Beal is the founder and editor of Marketing Pilgrim.
You can connect with Andy on social networks and engage with him there. But, you want to follow the blog articles shared at Marketing Pilgrim because it will add a lot of value to your online efforts.
For example, here are my two favorite blog posts from this blog:
Would You Like To Share Your Thoughts?
If there are others that can help the blogosphere with SEO strategies that are not listed here, how about sharing that here for all to benefit?
I know we don't usually allow URLs in comments to avoid spam. But, in this case, please feel free to share the blog URLs along with your comment as to why you like the blog in your comments.
If the URL of the blog you share is appropriate for the topic and genuine, I will approve them. Thank you kindly!