There seems to always be confusion about using Facebook Page vs Facebook Profile for business. For a small business owner or a solo entrepreneur, it is a bit confusing to go one or the other way.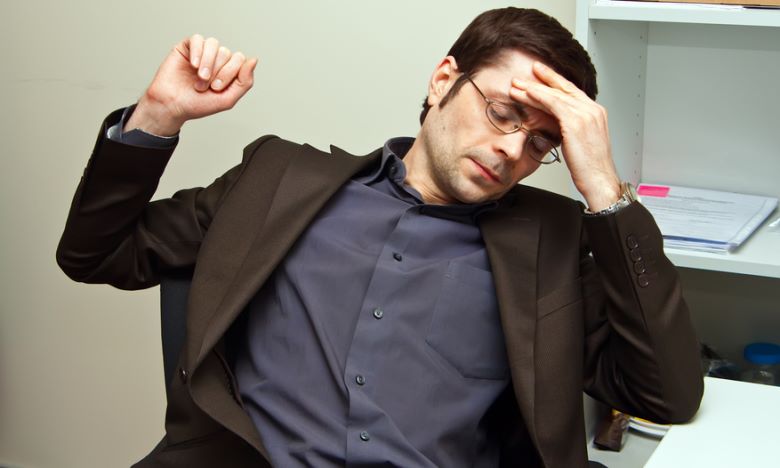 When I started to use Facebook back in the days, I didn't have any business online. My profile on Facebook was to be in touch with friends and family. It was actually the cool new place where all my Orkut friends were migrating.
Well, so did I.
But, things changed and they keep changing consistently, even today. Facebook introduced the concept of Facebook Pages for business a long time ago. Then, they put limitations on the number of connections you could have on your Facebook Profile, and so on.
As a business owner, most of us are already aware of the differences between a Facebook profile and a page. Therefore, I am not going to cover that topic here in this post.
However, the question is, as an entrepreneur, should you use Facebook page for business or should you focus your energy on your Facebook profile and manage things with it?
Companies Can't Use Facebook Profiles
Facebook has clarified many times that Facebook profiles are only for individuals. Profiles are supposed to be used for personal interactions by people while businesses must use Facebook pages.
So, if you are a company, you can't have a profile on your company name. If you do, and they (Facebook) figure it out, they will shut you down.
On the bright side, there are many great features available to Facebook pages which aren't available to Facebook profiles which we are going to discuss in this post.
You Can't Use Facebook Profiles Strictly For Business Only
According to Facebook's Terms of Service, you are not allowed to use your personal profile strictly for business. It is supposed to be used for non-commercial purposes.
However, if you blend personal with business and give a personal touch to your business interactions, Facebook profile is a great tool to give a boost to your footprint.
What Some Experts Are Doing
Well, you certainly are entitled to have a legitimate Facebook profile. In addition, you also have the ability to create Facebook pages. So, which one should you use?
I thought that this video interview of Amy Porterfield by Michael Hyatt will be very helpful for you in planning your strategy on Facebook Both of them are great and seeing them together doing this show is incredible!
For me, I have already travelled the same path as Amy Porterfield because I also started with Facebook when it was still a new baby, evolving and that means I didn't have many insights or opportunities to learn from other people's experiences at the time.
What I noticed is that many thought leaders I respect have a Facebook profile and they also have their own Facebook page. For example, here are a couple of well-known public figures you will recognize:
Darren Rowse of ProBlogger.net
Darren Rowse is the founder of ProBlogger.net and many other blogs although ProBlogger.net is the one which is his most recognised brand name. If you don't know him, visit him and get to know him and his blog a bit. You will be amazed with his achievements as a blogger.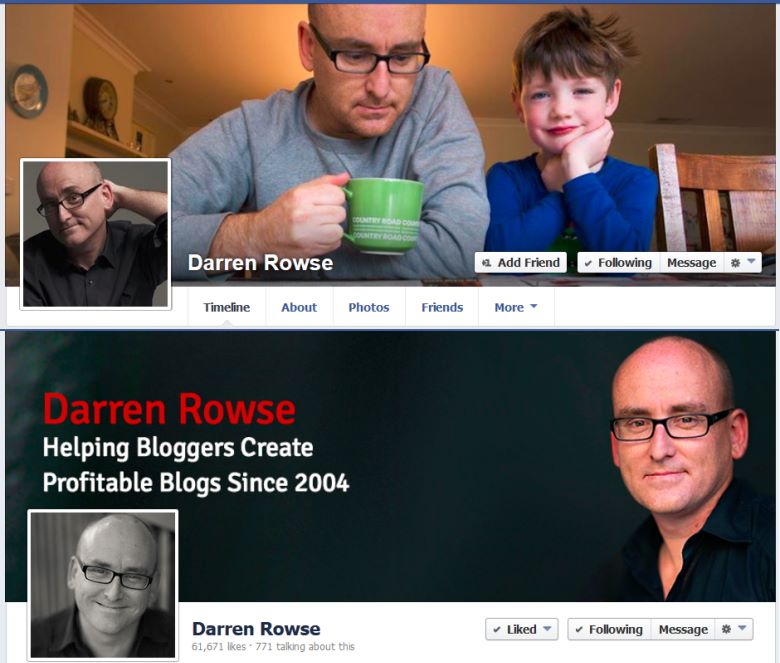 Mari Smith – Social Media Speaker & Trainer
Mari Smith is one of the world's leading social media strategists.She is author of The New Relationship Marketing and coauthor of Facebook Marketing: An Hour A Day. Check out her website and get to know more about her if you already haven't.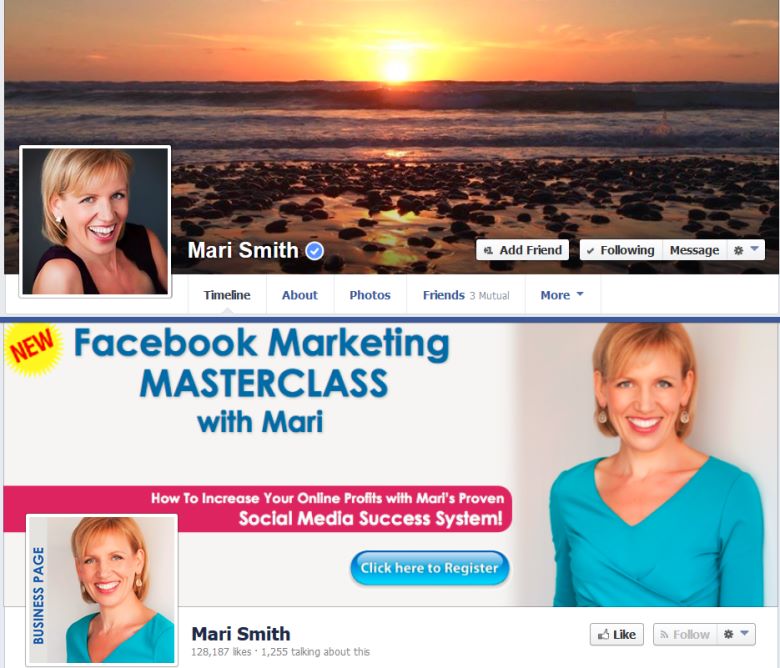 Why You Should Have Facebook Pages
This one is a no brainer, really. You are a business for business on Facebook, you should have a Facebook page. It just makes logical sense. And now, it's time to share some compelling reasons for having a Facebook page for business, right?
So, let's get started.
I chose not to reinvent the wheel in this case because there is so much of great content already published. So, let me share a few interesting articles with a wealth of information on this subject first:
Jon Loomer – You Must Use Facebook Pages For Business
This post from Jon Loomer is very logical and very informative where he talks straight and gives you 14 distinct reasons why you must build a Facebook page for your business. I think that the benefits of using Facebook pages that Jon talks about, are real and very practical. Check this out and let me know what you think.
Donna Merrill – How Facebook Pages Are Marketer's Dream
Then I think this recent post from my friend Donna Merrill is fresh out of the oven and comes from her personal experience. Therefore, I would like you to see why Donna is excited about working on Facebook pages. You will get some fresh and practical perspectives there. Let me know your thoughts about this too.
My Reason For Encouraging You
In addition to what you see from these two powerful blog posts, there is one additional but strong reason for which I will suggest you need to pay attention to the fact that you need to have a Facebook page:
If you have more than one business and you are only marketing through your personal profile, it will be very difficult to promote any one business. If you promote all of them, your audience gets confused and if you promote only one, then how do you manage other businesses?
But, if you have a Facebook page for each of your businesses, it is easy to do marketing and still be the person who can manage all the pages differently. Can it get any easier than that?
How To Use Facebook Profiles For Business
Now you must be thinking that using Facebook profiles is a bad idea. But that's not entirely true. You can leverage the power of personal touch through profiles for business in many creative ways.
I could have done another epic post on this topic but I decided that I will save my efforts for some other time. I would rather share some fabulous posts already written on this topic from some of the thought leaders. So, here we go.
Here is an awesome post on Social Media Examiner by Katie Lance with a wealth of ideas as to how you can use your Facebook profiles effectively for business purposes. Katie shares 10 great ideas which are absolutely fabulous.
Another awesome post I couldn't resist sharing here , is by Kim Garst, a well known personal branding and social media strategist. Kim shares 6 great ways to harness the power of Facebook profiles to boost your business. You are going to love the way Kim explains these tips.
I Use Facebook Page & Facebook Profile Together
Just as Amy Porterfield shares in the video interview above, I started with Facebook early on and I accepted connection requests from anybody who sent me a request. So, my profile was no more a personal thing.
I have my friends, family members, clients , prospects and admirers – all connected with me. Then there are those who follow me and I don't even know them because many of them have never interacted with me yet.
However, learning from the experts, I did start my Facebook page and since then, I have promoted it occasionally to garner fans and used it for advertising on Facebook as well many times.
So, for me, although I encourage people to connect with me through my page for more professional interaction, I do not reject connection requests from legitimate people on my Facebook profile even today, especially since I still have room to accommodate more people.
At this time, I do not have any plans to start using my Facebook profile for any secret personal purposes and anything and everything I post on my Facebook profile is public.
For family and friends, I have created secret groups and we manage our privacy that way and I feel better that way because managing privacy using privacy settings seems too complicated to me and I don't like to take chances.
Over To You – Share Your Thoughts
What are you doing about your Facebook marketing? Do you have a Facebook page? What is your preference when it comes to Facebook marketing?
Please share your thoughts in the comments section. Thank you kindly!