They say a picture is worth a thousand words. Interestingly, when it comes to content creation, a picture makes it even more appealing. Why do you think magazines look so awesome when compared with any other book which has less images?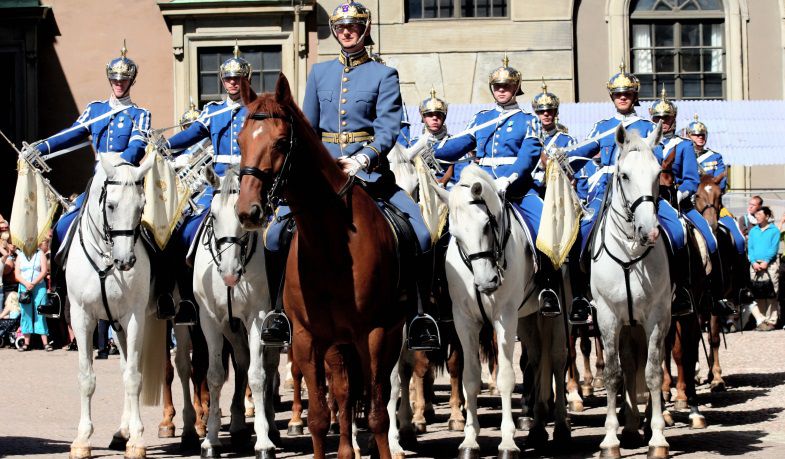 If you watch your Facebook news feed, don't you pay much attention to the quotes which are on images as opposed to those which are just in text format? That means, if you want the attention of your readers, your followers and fans, you need images to accompany the content you are creating.
Not just that, even Google ranks your pages higher when you have images when compared to the pages which have no images. That means, whenever you are creating a content online (a blog post or a page), including an image or two is almost a need.
Having established the need for images, you also want to make sure that the images you are using on your website are not violating any copyright laws. For that, you need to make sure that you identify royalty free images and use them.
The good news is, there are many websites on the internet that have huge repositories of royalty free images. Many of them charge a small amount for each image and many provide you those images for absolutely free.
My goal with this post is to share information about a few popular websites where you can find royalty free images. I am going to classify them in two categories:
Websites With Free Stock Images

Websites With Stock Images For A Price
Let's dive in to each category one by one and explore what your options. By the way, clearly the websites that charge for images will have a bit better quality of images than those who provide free images. But then, you will have to trade one for another, like anything else in life.
Websites With FREE Stock Images
When you are looking for stock images for your blog posts, naturally you don't want to spend money as much as possible for it. And that is when these websites come into picture. You can grab your stock image from any of these websites at no cost and publish on your website.
Flickr is one of the most popular places to find a lot of royalty free images for free. People from all over the world take pictures and load them on Flickr. In fact, I have loaded a bunch of them as well and keep adding some every time I get some good quality pictures.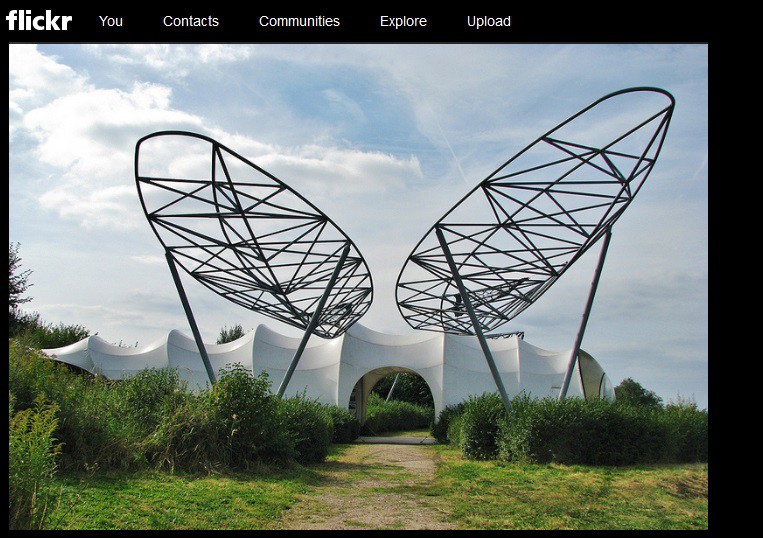 Flickr gives you options to search on different types of licenses because some people do put full copyright on their images and you do want to avoid using such images. But if you search for images which are royalty free or with a creative commons license, you can find thousands of great quality images on Flickr.
This is a great place to find free royalty free images as it is essentially a search engine for free images. You can create an account on EveryStockPhoto for free and then you can upload, tag, comment and collect images.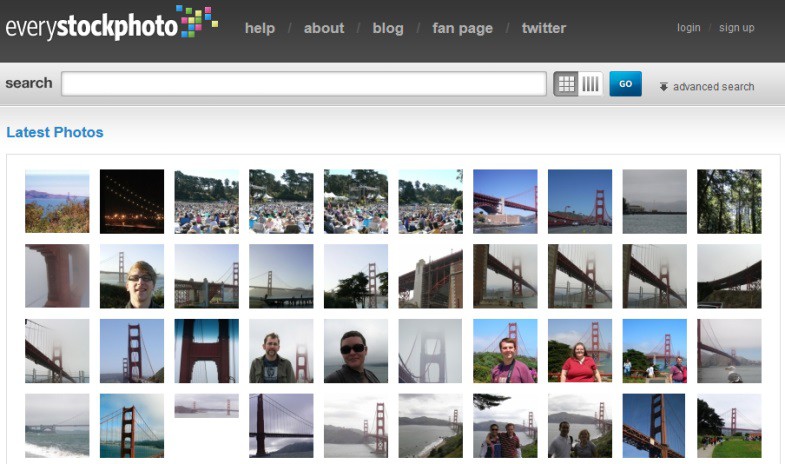 It is definitely one of the go to places for free images. You should bookmark them and also contribute to the community.
As they say on their 'about us' page:
Sunipix is a picture library for students, teachers, architects, website designers, advertising and marketing executives, civil engineers, business executives, travel agents, government agencies, and media/Information Technology professionals. Sunipix provides royalty free photographs (100 DPI) free of charge for personal and business needs.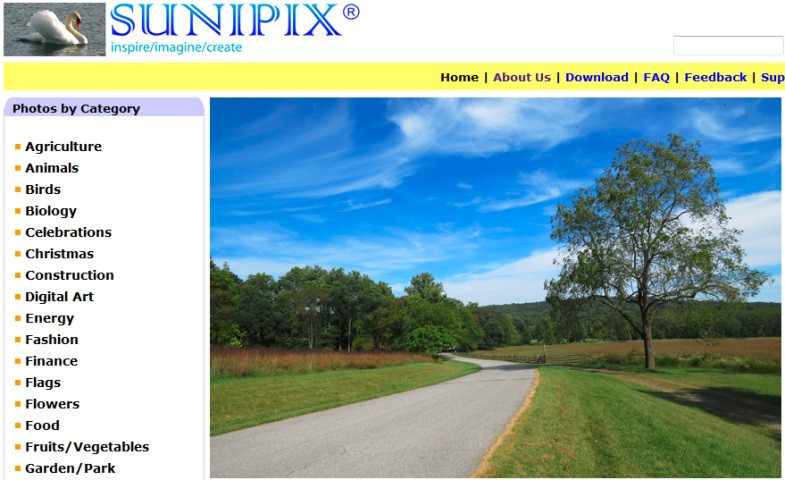 You can find some great quality pictures here for use on your blog in posts and pages. Check them out!
Unrestricted Stock provides many vector graphic images as well as icons and hand drawn images that you can use for just about anything free of charge.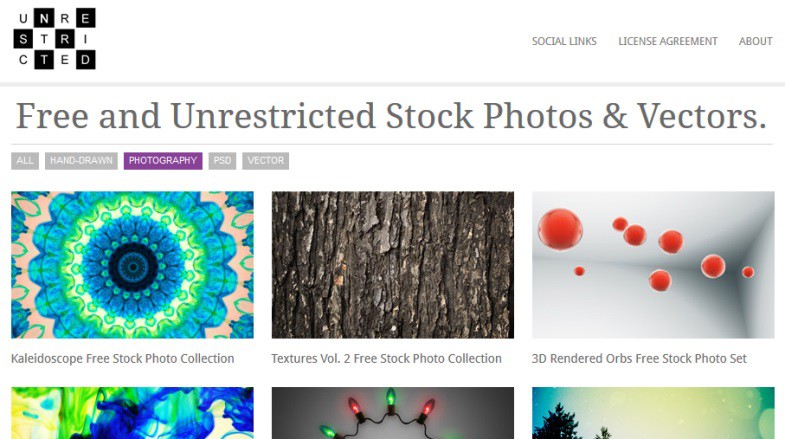 They do not have hundreds of thousands of pictures but they have some great pictures, vectors and even hand drawn images categorized and organized properly which makes searching very easy. You may find a few great pictures there.
They define themselves as,
SXC is a friendly community of photography addicts who generously offer their works to those who need them free of charge. If you have some nice photos that you'd like to share with others, join us! Not only it feels great to share, you will also get a huge exposure for your work!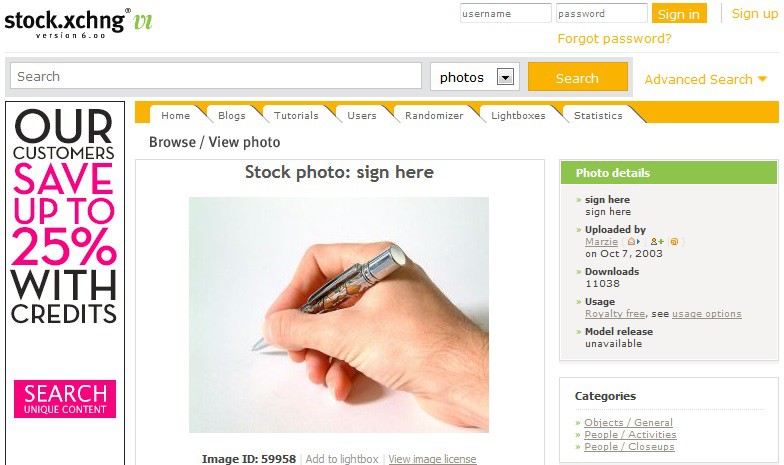 When I checked last, this website has over 401,496 free images in total and growing. They have a large collection of royalty free images available for FREE for use by you and me.
Since the website is owned by Getty Images, they will definitely see a lot more momentum in weeks and months to come. Keep them in your list of favorite places and you won't be disappointed.
Free Photos Bank is yet another great place to procure some free stock images. The website doesn't need you to register in other to download an image.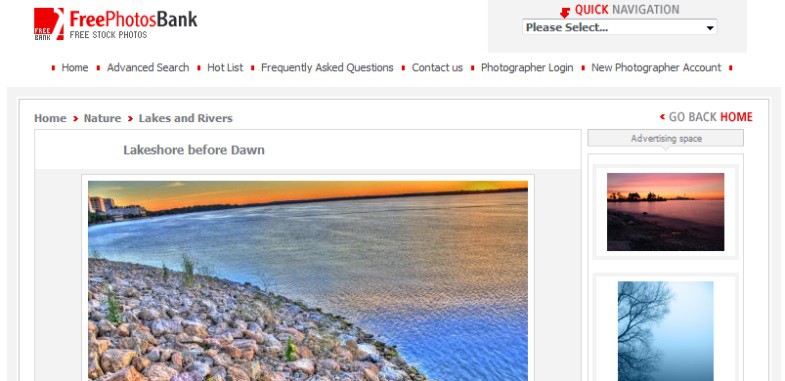 The pictures are yours to keep and decide to use in any manner that pleases you. You can use those images in your blog posts, on your eBook covers or even for commercial purposes.
Foter is essentially a search engine for bloggers which allows you to search and get relevant photos for your blog posts.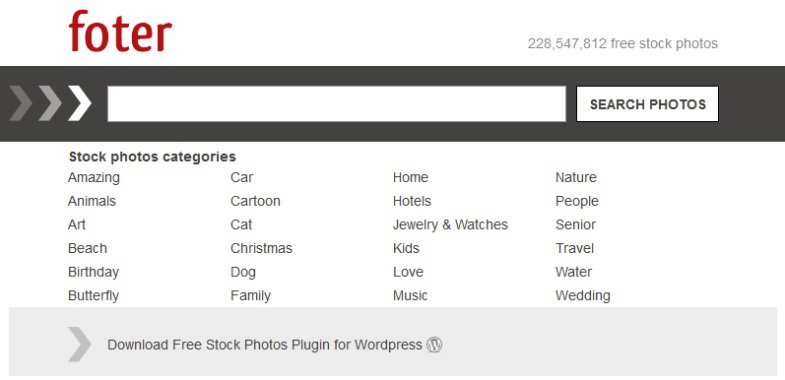 They search for commercial or non-commercial creative commons license type images for various categories. That means, images you get through Foter are free for sure. But do not forget to give attribution to the owner as a requirement. That isn't so bad. If I am using somebody's image, I don't mind adding a little credit to them for their work.
Looking for high resolution stock photos for your illustration, comp or design needs? Search morgueFile for free reference images. Yes, they're all completely free.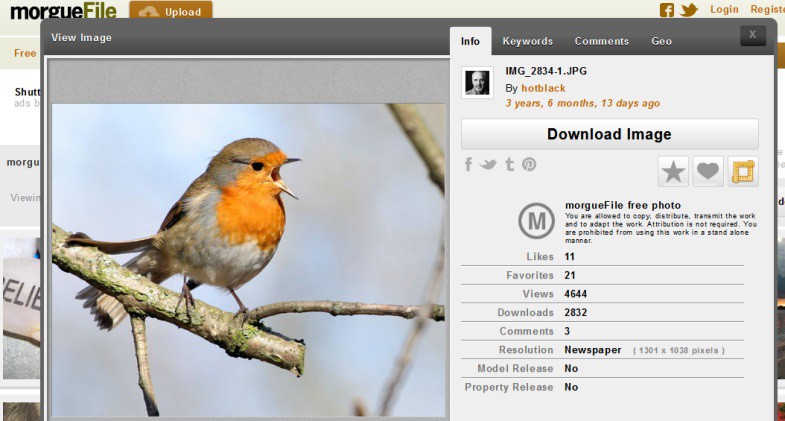 The beauty of MorgueFile is, not only does it give you free stock images, it also gives you a feature where you can search for premium images (that means for a price) through premium stock image repositories such as iStock, DepositPhotos or Dreamstime etc. Check them out and you will be pleased.
StockVault is another great place to find free stock images for non-commercial use. It's a community of graphics designers and photographers who share their creativity with images for you and me at no cost.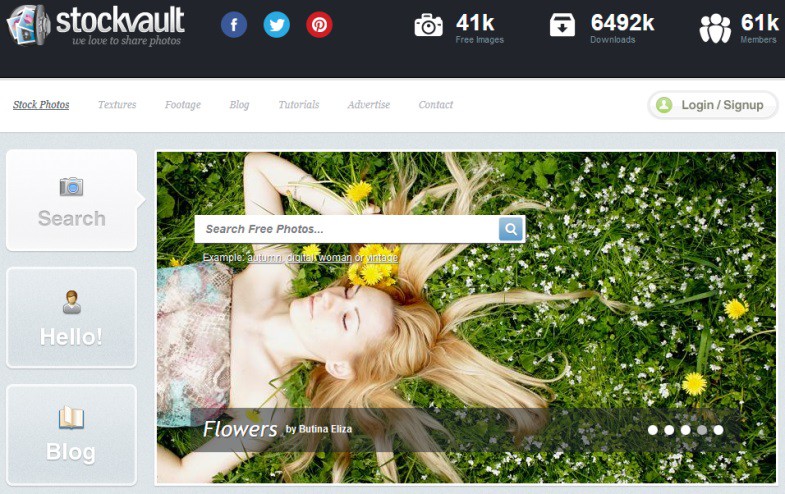 The only thing you need to remember is, images from this website can't be used for commercial purposes. The pictures from StockVault are supposed to be used for personal and educational purposes.
Let's face it. Finding free images of high quality is a tedious task. Copyright issues, attribution requirements, or simply the lack of quality can sometimes be frustrating. This is the reason why Pixabay was created.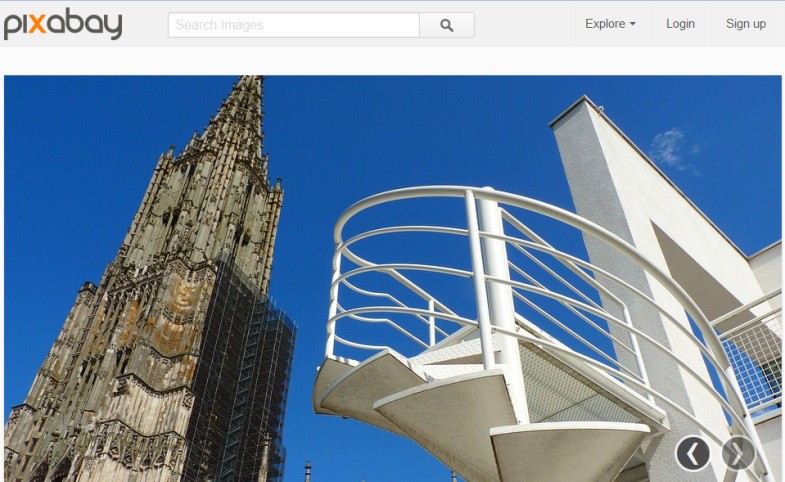 You can freely use any image from this website in digital and printed format, for personal and commercial use, without attribution requirement to the original author. This is a great place with some great free stock images. This is my last item in the list but this is definitely one of the best!
Websites With Stock Images For A Price
These websites allow you to use their images for a price depending on which license you purchase. For example, Royalty Free license usually means only the account holder can use the images and cannot be transmitted to another party. If you need the image to be used by more than one person, you may need to buy an Unlimited or Extended license for your images which will cost a bit more than just a Royalty Free license.
Okay, with that, here is the list of some of the popular websites with premium quality high resolution stock images for sale:
To download high-resolution non-watermarked images from Dreamstime, you can either choose one of their credit packages (pay per download) or subscription plans (monthly-based).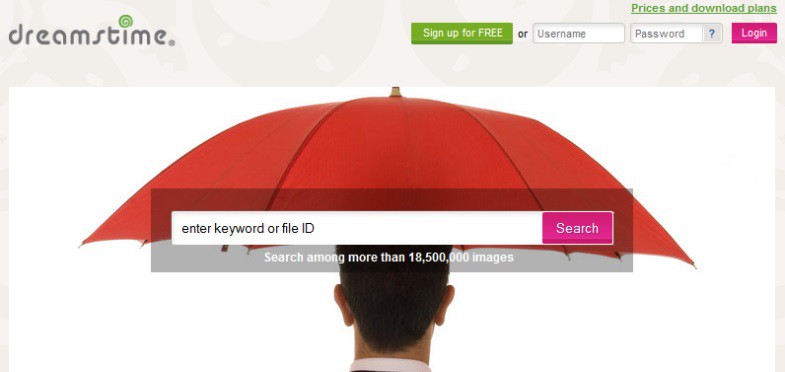 They will provide invoices for all your purchases. Usually, their images will cost you as little as 20 cents per image and beyond depending on the image, size and quality.
iStock is one of the most popular stock images website by Getty Images. A lot of popular bloggers use their stock images and they really do have a huge collection of images with reasonable prices.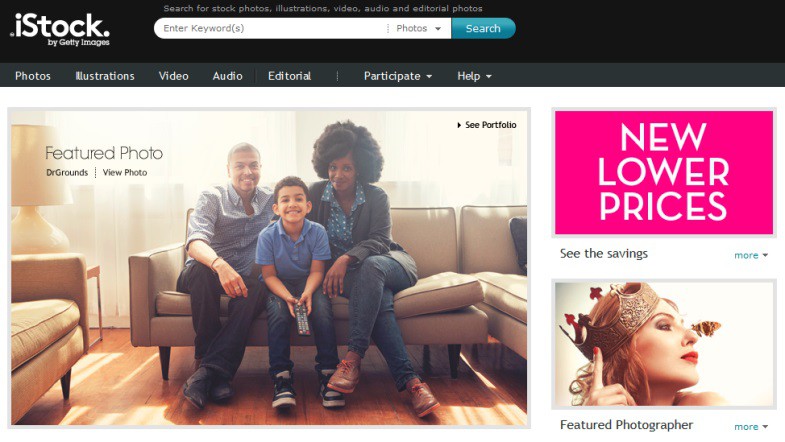 They allow you three types of purchase options:
You can buy as you go

You can buy credits so you can use credits for purchasing stock images

You can buy subscriptions for certain daily credits and pay quarterly, half-yearly or yearly.
When you download a file on iStock, you're purchasing a license that lets you use it in advertising, websites, blogs, presentations, video productions, podcasts and more. If you are looking for high quality stock images, check them out and explore.
I use a lot of stock images by Depositphotos on my own blog and on my client websites as the situation demands. I find them very reasonable and therefore I have decided to use their images. Their pay-as-you-go option costs you as low as 72 cents and if you go subscription based plans, you will pay as low as 15 cents per image.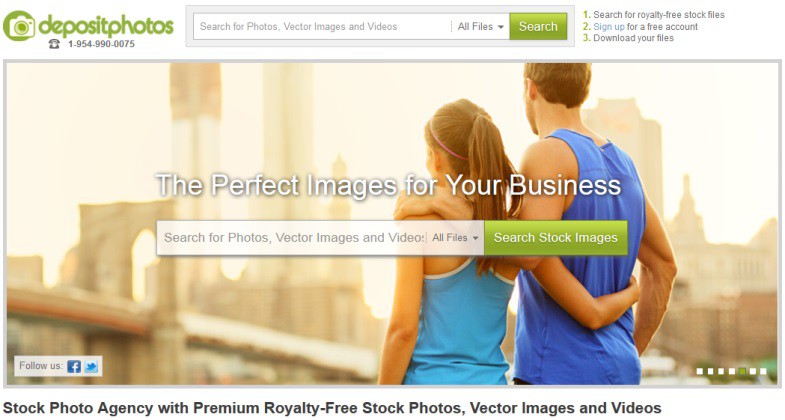 Depositphotos is the one of the top source for premium royalty-free stock photos, illustrations and vector art. If you are a designer, advertiser, photo editor, content manager or blogger, they have millions of high-quality photographs and vector images available at affordable prices to fill all your image needs.
Stockfresh is another awesome stock image repository with great prices and options. They have high quality images with subscription options as well as pay as you go option. They have millions of pictures, vectors, drawings and much more.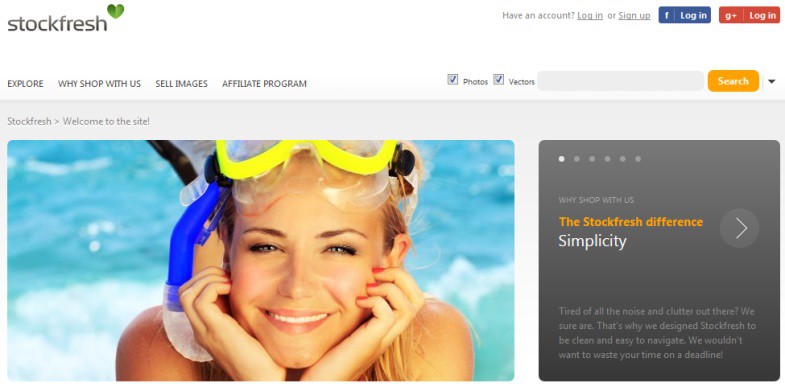 The best thing about StockFresh is that, their credits are always safe. They won't expire and therefore, you can buy their credits with peace of mind knowing that you can use them as you please.
With about 2+ million images, vectors and videos loaded, Fotolia is another awesome premium stock image repository.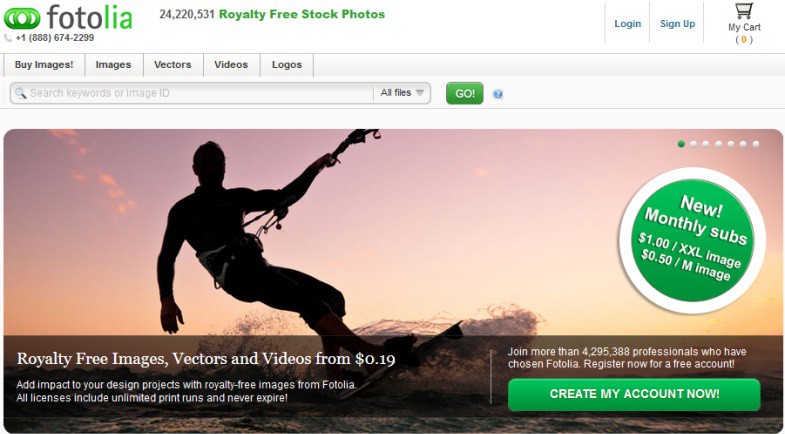 Their pricing options are very impressive as well. Think about getting an image in 74 cents with no contract and if you go for their subscription plan, you pay as low as 19 cents. A good website to check out if you are shopping for your best option.
Last but not the least, 123RF is a digital media repository that offers a wide variety of budget-friendly commercial and editorial images, video footage, audio clips, logo designs and illustrations. The company began in 2005 and now with the kind of growth they have had so far, 123RF ranks as one of the leading global provider of digital content.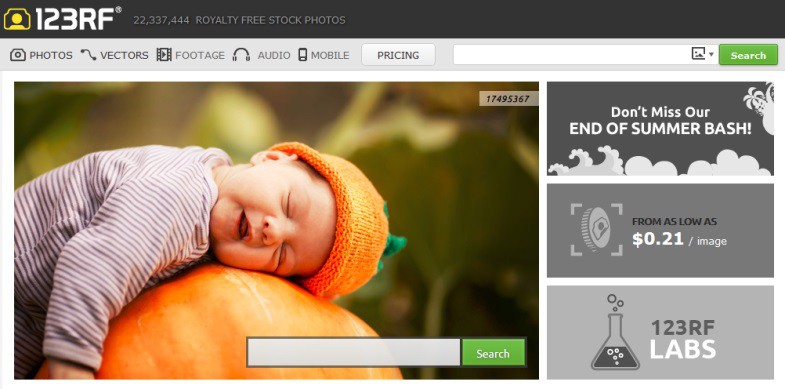 They give 100% satisfaction guarantee on their products and provide an option for subscriptions based on your image requirements along with an on-demand type payment option where you can buy credits and then use credits to download stock images. They are awesome!
What Do You Think?
I think with all these resources for free stock images and then another set of premium content providers, you can't possibly find a situation where you don't have an image related to your need. Don't you think?
However, are there any other terrific websites that should be included in this list? Did I miss any important detail in this post?
You can scroll down or click here to visit the comment section and add value through your awesome comments! Thank you kindly!