A business associate mentioned about World Heart Day on September 29th a couple of days ago and the alarming statistics he shared got me curious to find out more about it.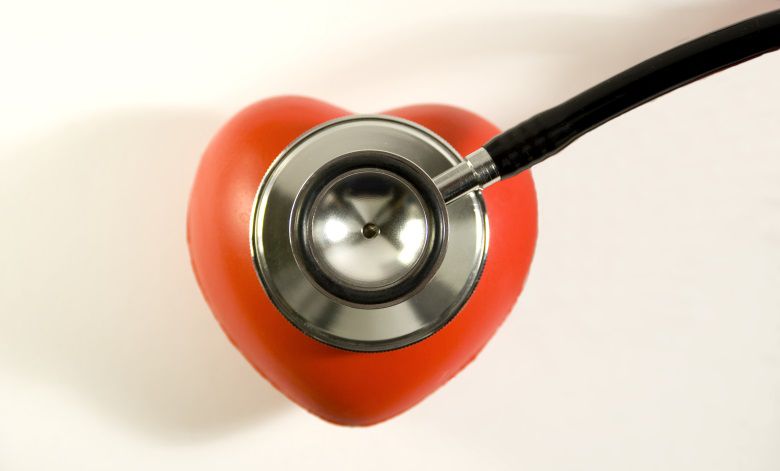 Statistics he shared with me said that India had about 60% of World's Cardiac patients. Every 2nd person who gets detected with cardiac ailment in the world is an Indian. That, coming from an Indian heritage, I need to worry about my own heart health, don't I?
About World Heart Day
As I began reading about World Heart Day, it was interesting to know that it was created in the year 2000 to inform people around the globe that heart disease and stroke are the world's leading cause of death. Since then, World Heart Day takes place on 29 September each year.
The World Heart Federation conducts, and the members of this community promote this day and conduct, various worldwide events to help spread awareness about the importance of heart health among men, women and children.
Shocking Statistics Related To Heart Disease
Would you be alarmed if you knew that each year more than 17 million people die of cardiovascular disease out of which 80% of the population lives in the developing world?
According to a recent forecast on World Heart Federation's website, these numbers are only rising. It is expected that by 2030, about 23 million people will die from cardiovascular diseases annually.
For more facts about heart disease, you may want to check out these two resources:
What Can We Do About It?
The statistics are scary and nobody can guarantee a gunshot method to avoid any kind of heart disease. There are no guarantees in life in pretty much everything. Yet, with common sense and simple acts with daily discipline, we can significantly reduce the risk of a heart disease.
According to research, at least 80% of premature deaths from heart disease and stroke could be avoided if the main risk factors such as the use of tobacco, unhealthy diet and physical inactivity could be reduced.
The World Heart Day event is all about increasing awareness about these risk factors and encouraging people to take charge of their heart health.
Commitments I Have Made For My Heart Health
Especially when it comes to our own health and wellness, this is sometimes easier said than done. The main problem is, our body doesn't complain until something goes wrong and therefore, we tend to ignore activities such as exercise or eating the right kind of food.
As soon as something goes wrong, our health gets our attention and we act in accordance with the best practices until recovery, and then, we tend to slip into old habits again.
Although I made these commitments last year and I have been diligently living up to them, I am going to share these 5 commitments with you with an expectation that it helps you renew your commitment to your heart health:
1. Diet – Go Organic As Much As Possible
In today's fast food dominated society, where eating out is so much easier than cooking at home, resisting to eat outside is a decent daily fight with temptation. Although I can't completely eliminate eating out, I have significantly reduced eating out for the last several months.
I prefer to buy milk, fruits and vegetables as much as possible from farmer markets where organically produced stuff is being sold. Surely organically produced fruits and vegetables may not contain all the nutrition, but it is certainly a better choice over non-organic stuff that we get from other stores. Plus, it definitely lacks pesticides which is definitely a much harmful health hazard that goes inside our bodies when we consume non-organic stuff.
This is one commitment I made to myself for my family's health. We do not consume non organic fruits and vegetables unless we absolutely run out of options.
2. Add Organically Produced Vitamin Supplements To Diet
All the required nutrients may still not be available even within organic fruits and vegetables because the older the fruit (for example), the less nutrition it holds.
In our society today, we really can't afford to get fresh from farm stuff everyday. Therefore, it is critical that we supplement our diet with high quality vitamins and minerals. That ensures that our body never lacks any vitamin or mineral that is needed on a daily basis.
In my family, we believe in Nutrilite, a company that is known for producing plant based organically produced multivitamins and supplements. All adults in my family are on their flagship product named "Nutrilite Perfect Pack for Your Health" and both my boys get daily vitamin reinforcement through Nutrilite's multivitamins for kids.
With this, I have peace of mind knowing that we feed our family the best of nature even in this fast pace world!
3. Eliminate Consumption Of Unhealthy Food And Beverages
This is no-brainer and not at all a difficult one for me. I have never consumed tobacco products and I don't like alcoholic beverages.
Research has shown that children learn from their elders at home. If parents don't consume tobacco products and alcoholic beverages, chances are very high that children will also not get hooked onto such habits. On the other hand, children of those who do consume tobacco and alcohol are more likely to also cultivate those habits.
For my family, the calculation is simple. We are already paying premium prices for organic food and vitamin supplements. We can't afford to nullify our efforts by consuming food which is known for only creating health issues.
4. Exercise For About 30 To 60 Minutes Every Alternate Day
This began last year when there was a weight loss competition I participated in. I lost weight, I exercised regularly and I felt so great at the end of the competition period.
Since then, I consciously made a choice to go for at least 30 minutes of brisk walking every alternate day. I have kept that routine as much as possible (except for the days I am travelling). If I get some extra free time, I also add a couple of other exercises to my routine that day (such as cycling or pushups etc.)
Getting 30 minutes of exercise in the morning keeps me energetic for the rest of the day. I feel lighter, happier, positive and upbeat the whole day. This commitment is a bit harder to keep because everyday there is a temptation to skip walking that day. It is a fight between discipline and temptation – every single day. But when I think of my heart health, it gives me a sense of responsibility and then I go out anyway and finish that 30 minute workout.
5. Eliminate Stress With Positive Mental Attitude
There is nothing more harmful than negative thinking for your health. A negative mind can only produce negative emotions which causes further stress for mind and body.
I learned early on in my career that negativity can't be erased. It can only be diluted by putting more positive stuff into our brains. When positivity is overwhelming, we become people with a positive mental attitude. That's exactly what I decided to do.
I don't watch news. I don't read what's bad happening around the world today. I have no time for filling my mind with negative thoughts by accumulating general knowledge.
I study successful people. I invest my time reading personal development books. I associate with people who are excited about life, who are going somewhere in life. I make friends with people who are upbeat. I keep myself motivated by my dreams and goals. I have no time for negative people or defeating emotions.
By doing that, I've been able to significantly reduce the impact of negativity from my life and therefore, I hardly need to visit a doctor. I go to visit my doctor once a year for a general health checkup and in the end he says, "Okay! See you next year."
What Resolutions/Commitments Are You Making?
Today we have an opportunity to prevent the future impact of heart disease and stroke by adopting heart-healthy living from childhood and throughout adulthood.
The World Heart Federation together with its members is calling on individuals and parents to reduce their own and their family's risk because healthy children lead to healthy adults and healthy adults lead to healthy families and communities. What plans are you making to ensure a healthy heart for yourself and your family?
I look forward to your thoughts in the comments now. Thank you kindly!