Woocommerce has certainly become a de facto shopping cart solution for WordPress powered websites. The implementation is easy, the plugin itself is free and it is maintained.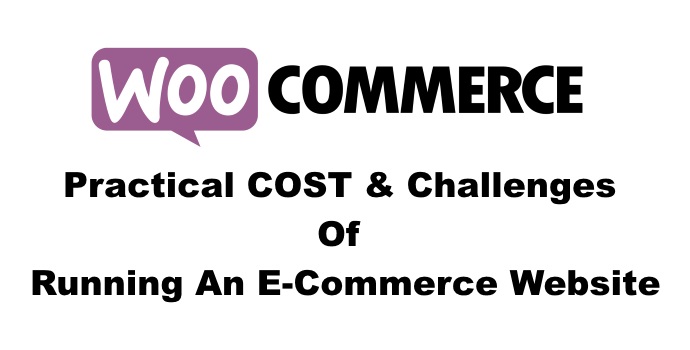 Its popularity is so high that so many popular themes are coming with many Woocommerce file templates bundled with the theme package. I have helped many of my clients with Woocommerce implementation on their websites.
However, the moment you realize that you need a little more than what comes bundled with the free Woocommerce plugin, you need to start spending money. The more you ask, the more you pay.
For example,
If you need to add a few features to your products which customers could choose at the time of adding to their cart, you'll need to spend $79.
If you need to add any payment gateway other than PayPal standard, you pay at least $49 per gateway.
If you want to collect recurring payments, probably you want to add Woocommerce Subscriptions extension which will cost you at least $199 per site.
Now, these are just a few examples of how you can easily end up spending thousands of dollars if your shopping cart requirements are just a little demanding.
And by the way, after paying all the money to add all these extensions, you may still not get all the features you need and, therefore, you will need to spend additional money on customizing e-commerce behavior to meet your needs.
Let me share with you some of the challenges we faced while working with Woocommerce Subscriptions which is such a highly priced item.
Problems With Woocommerce
It is a great plugin if you are selling T-shirts. However, if you are a service company or you are a membership website, you may not want to display a product page. Instead, you might want to create customized sales pages for each of your products and link them with Woocommerce to make your  shopping cart work.
Well, Woocommerce needs you to create a product for everything you are selling. I have no problem in doing that. However, there is no setting anywhere in the plugin to hide that Woocommerce product page from being displayed.
It would have been nicer if Woocommerce allowed each product to be linked to a custom sales page so it would take people to that page when people click on the product name from the shopping cart. But, it won't let you do that. Instead, it shows your customer a standard page which may be completely inappropriate, depending on the type of business.
To solve the problem, you need to get some custom work done. It is a problem that people with less technical background will struggle to solve and probably give up.
Problems With Woocommerce Subscriptions
When you pay $200 for this plugin, knowing that it is by Woothemes and actively maintained, you expect it be a fully functional subscription plugin with all the basic features included. But, you will be surprised to know that it lacks some of the basic features that you don't even think of until you face the challenge.
For example, just to list a couple of problems:
Woocommerce subscriptions does not allow subscribers to renew until their subscriptions expire. That means, his subscriber has to wait for his/her subscription to fully expire before he/she can renew. If you settle with this, I think it is a great way to lose some subscribers. Don't you think?
With products that require shipping, you might want to mark the order completed automatically. However, there is no way for you to get Woocommerce to automatically mark the order as complete. Instead, it sends all orders for manual review.
Imagine you got started with Woocommerce because you thought they are the best for every e-commerce need (well, they might be if all others are worse.)
However, these are pretty basic issues and I am sure a lot of people would have faced this challenge. I am surprised to see that Woothemes has not been able to come up with a solution to these issues so far.
My Team Created Two Plugins For Woocommerce
As you might have noticed already, I know of these problems because my clients have faced this and the Krishna World Wide Team created a few new plugins and some custom code for our clients to resolve some of these issues.
I am so very proud of my team members for not giving up and creating awesome plugins to solve each of these problems.
Now, we are in the process of packaging these plugins in the marketplace so that others who have been facing similar challenges might benefit from our work. I will write a separate post to announce the launch of a set of new WordPress plugins from Krishna World Wide very soon.
Is There A Better Shopping Cart For WordPress?
I do not exactly know the answer to this question. I posted a similar question in some of the forums and I have not received any satisfying answer yet.
So, this question is for you too. Do you know of a better shopping cart solution for WordPress which is well supported, has all the features of Woocommerce and doesn't have all the problems of Woocommerce?
I look forward to your answers because this will help me enhance my knowledge and that in turn may help many other people who will come to me for this recommendation.
Thank you very much for sharing your thoughts and your experiences with shopping carts on WordPress platform.