Diwali (or Deepawali) is the biggest and the brightest of all Hindu festivals celebrated by families around the world. It's the festival of lights which literally illumines the country with its brilliance, brightness and dazzles all with its joy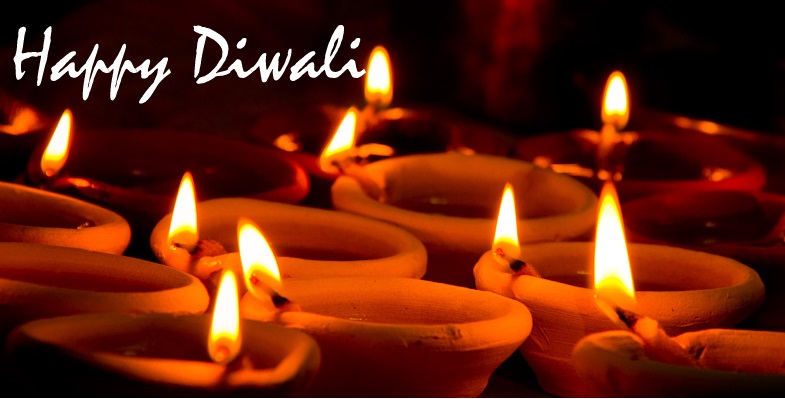 Diwali comes from the Sanskrit word Deepavali which literally means "a row of lights." This auspicious day, known as the "festival of lights," is celebrated by Hindus around the world. It historically symbolizes the victory of good over evil and celebrates light and life on both community and personal levels.
According to Wikipedia,
While Diwali is popularly known as the "festival of lights", the most significant spiritual meaning is "the awareness of the inner light". The celebration of Diwali as the "victory of good over evil", refers to the light of higher knowledge dispelling all ignorance, the ignorance that masks one's true nature, not as the body, but as the unchanging, infinite, immanent and transcendent reality. With this awakening comes compassion and the awareness of the oneness of all things (higher knowledge). Just as we celebrate the birth of our physical being, Diwali is the celebration of this Inner Light.
As we begin Diwali season has approached and we are getting ready to celebrate this year's Diwali on November 11th, it brings back some awesome memories with it.
It takes me back into my childhood when we all brothers and sisters used to be so much excited looking forward to Diwali. We used to be busy saving every penny at hand to buy crackers and helping parents clean every corner of the house and streets. We couldn't sleep for several nights in the preparation and in the anticipation that this is going to be a year better than the next!
Just as we start this year's Diwali celebration, I think of these 5 simple yet life illuminating messages Diwali brings with it. I share with you these messages as I have no doubt that our lives will be enriched with health, wealth and spiritual abundance when we take these to the heart:
Diwali Message One – Have A Brand New Beginning
Diwali also marks the beginning of a new Hindu New Year. It rejuvenates us with a sense of freshness, a sense of new beginning and a new enthusiasm in expectation of a new beginning.
Diwali brings the message that we all have the power to make every day a Happy New Day. We have the power to make every day of our lives, a masterpiece with new dreams and goals. It asks us to have the passion to live everyday as a new opportunity.
Diwali Message Two – Life Is A Celebration
Diwali festival is the celebration of the triumph of good over evil. It is celebrated in many tradition, but the idea is to remind ourselves that no matter how much difficult things might seem, there always is a light at the end of the tunnel. That is why Diwali is celebrated on one of the darkest of nights of the year when we fill our skies with lights of all colors.
It teaches us that you are bigger than your challenges. You are here for a reason and your life has a purpose. Your life is a celebration and you deserve it!
Diwali Message Three – With Faith You Can Invite Abundance
Diwali is also a festival where Goddess Lakshmi (The Goddess of wealth) is worshiped in Hindu tradition. Diwali is also the day when individuals and businesses practice faith in the ability of God to bless them abundance of wealth.
Diwali brings the message of faith. It teaches us the principle that you can be wealthy, you can have that fortune into your life if you have faith. The feeling of faith is such a powerful force, that has the power to turn our dreams and goals into reality.
Diwali Message Four – Choose To Dispel Darkness And Ignorance
The cleaning of houses, painting walls, decorating every entry with colors and decorating every corner of the house with row of lights etc. are the activities we enthusiastically look forward to doing every year when Diwali comes. I remember working with my dad and other siblings all week in an effort to have the cleanest house possible before the day comes. It was so awesome!
The message Diwali also brings is, to also clean our minds, drop all the baggage from the past and create that freshness within us. We can have a brand new beginning every day if we not just clean our bodies, but also take time to focus on cleaning our minds of the negativity and confusion.
Diwali teaches that we can choose to cleanse our hearts and fill it with love and compassion that will drive away the darkness of hatred and ignorance – every single day of our lives!
Diwali Message Five – Appreciate Your Family Give Thanks
Diwali is the time when brothers and sisters along with the whole family get together in the preparation for the festival. We work together, appreciate each other and one another, play together – forget all the worries and enjoy one another's company.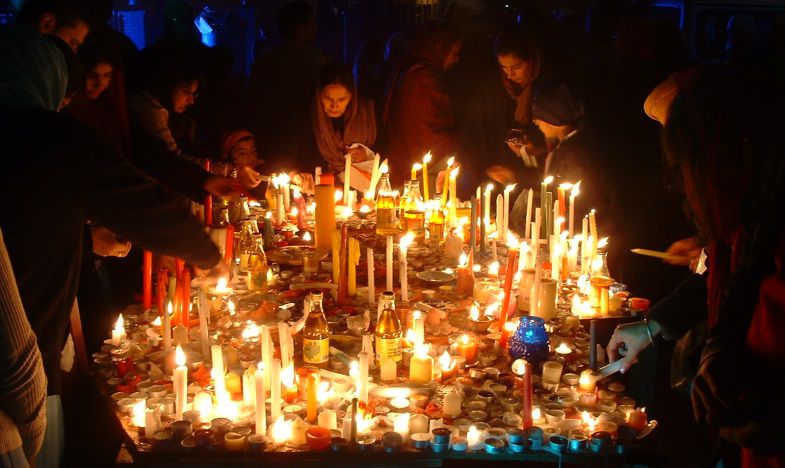 Similar to the Thanksgiving festival in the United States, it's the time of the year when people come home to spend time together as a family. The message of Diwali is to make it a point to appreciate those you care for and who care for you. Thank God for these people in your life and let them know that you care on a regular basis. This is what makes the world go around.
[note background="#FFFF00″]
Wish u and your family a very HAPPY DIWALI and a PROSPEROUS NEW YEAR! May God fulfill all your dreams and bless you with health, wealth and happiness.
[/note]
Your Turn To Share The Excitement
Now that the festival season starts with Diwali starting now, Thanksgiving around the corner and the holiday season approaching, what special arrangements have you done this year to make it a memorable year end?
Please share your thoughts in the comments. Thank you kindly!