[note background="#F0F0F0″]
This is a guest post by George Meszaros who is a serial entrepreneur and the co-founder of Success Harbor. Please feel free to connect with George on Twitter, Facebook or Google+[/note] Some of the most successful bloggers started blogging as a hobby. Some of them wanted to document an important phase of their lives. Others wanted to share adventures from travel to business to major life events.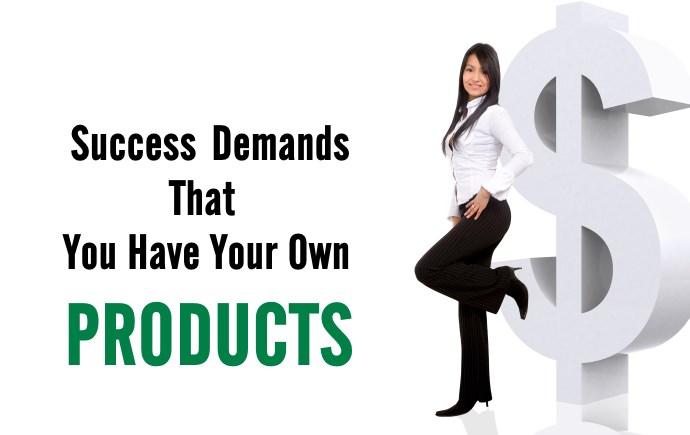 Many started simply to teach others. The point is that most successful bloggers didn't get into blogging for money. It's hard to believe that some multi-million dollar revenue blogs started out as small side projects.

It doesn't happen overnight. I have interviewed many very successful bloggers and several of them shared that the first couple of years were a lot of work with little reward. Their sites have received few visitors if any during the first few months, but they kept writing and churning out content.

Then, as they started to gain some traction and their traffic grew they started with Adsense or some other source of advertising revenue. Initially advertising is fun. The idea that someone is finally willing to pay for something that you have been doing for free is appealing.
Income Based On Advertisement Can Be Challenging
Unfortunately, advertising is a challenging way to make money for bloggers for several reasons:
Many advertising networks require bloggers to have a popular high traffic site. 50,000 or 100,000 monthly visitors per month is a tall order, especially for small niche blogs.
Sometimes bloggers end up advertising products they don't necessarily believe in.
Advertising might alienate bloggers from their readers, especially if the advertising is unrelated to the blog content. If you haven't been showing ads on your blog from the beginning, you might drive some of your loyal fans away.
The most successful bloggers realized that having multiple sources of revenue is the way to succeed. Relying on advertising revenue only is like putting all of your eggs in one basket.
No matter how good (or bad) your blog may be doing today, for long-term success, you must consider product creation as an additional form of income. This not only helps to ensure that your business survives what misfortunes may be waiting around the corner, it also provides a host of other benefits.
5 Reasons To Create Your Own Products
How to create a product and what type of product to create are topics for another article. For right now, let's just focus on the why. What will creating a stand-alone product do for you?
1. Money
To start earning serious money with advertising, you need to have tens of thousands of monthly visitors. For most bloggers that kind of traffic won't happen for several years.
For others it might never happen.
When you create your own product you can start earning money with less traffic. If you write a book and put it on your blog for sale, you can sell it to a handful of people for starters. Yes, it is not enough to get rich, but it could be the beginning of something much bigger.
Products give you a chance to start earning. You are not just waiting for another advertiser. You are more in control of your own financial destiny.
2. Authority
Having eBooks, video series, online courses and other products for sale tells the world that you are in this business for the long-haul. It lets your audience know that you are the real deal and should be listened to. It instantly elevates you from simple blogger to product creator.
When you are showing ads of other businesses you are building their brands. When you sell your own products you are building your own brand. Nothing increases your brand value more than a product that has your name written on it. Your product gives you clout. Clout that will benefit both your blog and any future content offerings you create.
3. Freedom
Affiliate revenue is great. But, you have no control over the quality of someone else's product.
Once you create your own product you can have affiliates marketing your products. As a product creator you can have tons of affiliates pushing your products.
Most bloggers never experience the freedom of selling and marketing their own products. Once your product hits the market and you can show a history of sales, those teeming hordes of affiliates will be begging to sell your products. A popular product may reach a point where it makes steady income for you week after week without you lifting a finger. It truly is passive income.
4. Reach
Products create a new path for customers to find your door. There are people out there who search for blogs and there are people who search for books, videos, or online courses.
Once you launch your own product you will finally have created new ways people to find you. You can form partnerships with other bloggers and help each other with marketing to each other's following.
With a little creative thinking and some incentives, you can get the people who bought your product to become regular readers of your blog or members of your email list.
5. Loyalty
If you already have a group of regular readers then offering them your new product at a discount is a great way to build loyalty. Your readers want to feel valued and giving them an insider deal is the perfect way to show them they are more than just readers to you.
There is no doubt that product creation is the "next level" in becoming a successful blogger. The possible long term financial and brand benefits far outweigh the risks. If you believe in your message then it is time to take the next big step and create your own products.
Here is a list of some of the most popular products bloggers create to monetize:
Books, Ebooks, Kindle books – The great thing about books is that you can sell the same book for years. You can also serialize your books. You can take the most popular posts each year and turn them into a book. It gives you a great opportunity to generate recurring revenue.
Interview people and turn the transcriptions into Kindle books.
Interactive online courses.
Video training.
Design and manufacture your own product. Having an audience enables you to pre-sell your product and minimize your risk.
Sell membership. Create content that only members can access.
Create special reports or studies.
Sell webinars, seminars, or create your own conference.
How About You? Do You Create Your Own Product?
These 5 are not a comprehensive list of reasons why you should create your own products. However, it is intended to give you and idea as to why you need to really create your own products.
If any of the above reasons resonated with you, would you like to share what products have you created so far? If you don't yet have your product ready, what are you working on? Will you mind sharing your thoughts and add value to this post?
Thank you kindly!