Do you find yourself juggling many things during the day, switching from one project to another, one task to another from time to time, and wondering in the end – what did I really accomplish today?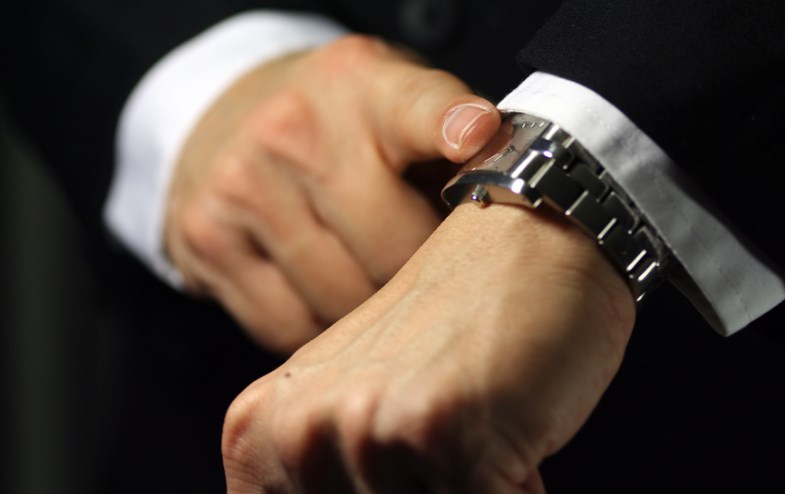 It has been over a year since I wanted to share an amazing productivity concept known as 60-60-30 rule. Till now, I just kept postponing this blog post for one or the other thing, but looking into my blogging ideas file, I picked it up today.
I heard about this from one of my LinkedIn connections a long time ago and I had enjoyed this technique so much that I made a point to publish my experience about it sometime in the future. I am so glad to get this out of my way finally!
The 60-60-30 Time Management Technique
The technique is simple. Basically, 60-60-30 represents time chunks. Each number represent a time chunk of your day 60 minutes, 60 minutes and 30 minutes. That's it.
The 60-60-30 technique says, "You do your intended activity for 60 minute, twice with focus and then you take a complete break for 30 minutes."
Knowing my own personality, I didn't want to work constantly for 60 minutes because I like to take a 5 minute break every 20 minutes or so. It was a hard thing for me to digest. So, I dug dipper and here is what I found about this technique for optimal productivity.
According to this technique, you work for 50 minutes with full focus. Then, take a quick 10 minute break and relax. Repeat the process one more time. That means, work with full focus for 50 minutes again and then take rest for 10 minutes. And then, you are supposed to take a 30 minute long break (so, essentially, making your last break 45 minutes long). Not bad!
The key however is that, your 50 minutes of work must be a highly focused with absolutely no distractions entertained. The best thing to do for those 50 minutes is to plan a 50 minute long task ahead of the time and when you start the work, remained focused on that one and only task.
In the 50 minute chunk of activity time, no phones, no discussions, no questions and answers. Just do the work and make sure that you have your work planned in such a way that you don't have any external dependency on any other people or tasks. Just do the job at hand for those 50 minutes. You will be amazed how much is possible if you get this down.
How To Do It Right
The concept is simple but requires preparation. If you don't prepare, you can't do it properly and end up not achieving optimal productivity.
So, let's discuss the components of doing it the right way!
1. Have Your Task Clear In Your Mind
50 minutes of work with total focus requires that you know, in advance, what is the one important task you are going to execute in that period. If you aren't clear about the task, you are going to have a hard time keeping your focus for 50 minutes.
Therefore, plan ahead. Know your task and have your plan of execution ready before your 50 minutes of time chunk begins.
2. Get A Timer (Smartphones Will Help)
Having a timer set for 50 minutes is important because you don't need to keep looking at the watch waiting for the 50 minutes to be over. Even that is a distraction.
Therefore, I use my iPhone to time myself for those 50 minutes. It helps me keep my focus on the task at hand because I know when 50 minutes is done, my iPhone will tell me about it.
When the timer goes off, I know it's my time to take a break. If you don't have an iPhone or a Smartphone with a timer, buy a basic timer from your local store. The idea is to time yourself. Any timing device will do.
3. No Distractions For Those 50 Minutes
As we discussed in step one, it is important to keep your focus on a single activity for this period of 50 minutes.
You can't afford to have distractions of any type taking away your focus. No multi-tasking, no internet browsing, no checking of emails or playing video games. No conversation or coffee or team. You do only one thing for those 50 minutes – YOUR WORK!
You can do other things when you have your 10 minutes of break or when you take the longer break for 30 minutes.
4. Use 10 Minutes Of Break Effectively To Relax
When the time comes to take your 10 minute break, use this time to completely unplug yourself from work. Leave your work desk. Go, grab a snack, drink some water, coffee or a cup of tea. Talk to somebody, relax for 10 minutes and refresh yourself.
10 minutes is not enough time to take a full rest, but you can may be, go for a walk, get some blood flowing before next 50 minutes begin.
5. Grab A Healthy Meal In 30 Minutes Break
I believe the 30 minutes of break time was created keeping in mind the idea that people feel hungry after 2 hours of work and now they need some food.
So, keeping the concept in perspective, if you feel hungry because of 2 hours of intense activity, it may be your time to grab a healthy meal. When I say healthy meal, I really mean to say that avoid eating junk food. Grab something fresh rich in vitamins and minerals.
Conclusion
I have been using this 60-60-30 time management technique to increase my productivity during the day and over the weekends for some time and I have been able to accomplish much more in such a short interval of time. Yes, sometimes, I find myself working for 110 minutes straight ignoring the intermediate 10 minute of break and investing that in work too. But I don't recommend it. I know it's not a good idea. It's just me. Sometimes I get too passionate
However, this technique has helped me, especially with my blogging time because when I set my clock to write a blog post and when I follow this technique, it really helps me finish a quality blog post in about 2 hours' time. Such posts do take more than 4 hours of my time if I do it in my own way. So, I recommend you try this technique if you are doing some freelance work. It is a very powerful technique to discipline yourself and get committed.
Over To You – Share Your Thoughts
Do you find yourself starting to do one thing and then, a few hours later, find yourself doing a completely different thing? How do you handle that situation?
Please share your thoughts through your comments and add value. If you use 60-60-30 technique for time management, please share your experience. Thank you kindly!