In my earlier post about fake internet experts, I had shared my encounter with a self-proclaimed marketing coach. Now, I came across another business coach who sells himself as a business coach and at the same time, laughs at those involved in business development activities that he doesn't prefer.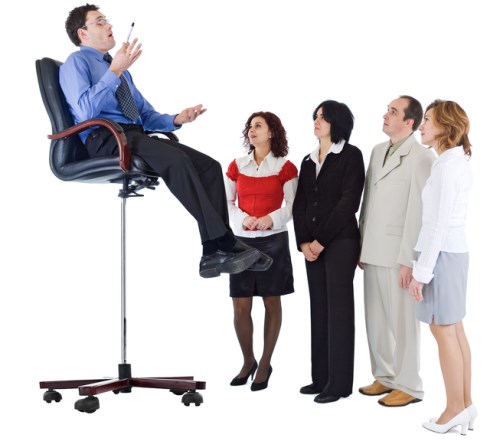 Need To Have Your Own Products To Be Enterprising?
I came across a visionary business coach who declares that affiliate marketers and network markers are merely sales people and not business owners. The argument he gives in his support is that he has 3 decades of running a business of his own.
In a brief conversation with him, which obviously didn't go very well, his argument was that:
If you are selling somebody else's products, you are merely a salesperson because you don't have any control over the manufacturer for the products.

If you are building a business with Amway or Avon, you are merely a salesperson because of the reason above.

If you are an affiliate marketer, you are merely a salesperson for the same reasons as above.
Now, if you agree with this logic, are these companies a business?
Walmart neither had its own products nor its own real estate when it started. All it did was, it got other people's products in a rented space and made money selling those.

Amazon.com didn't have its own products for a long time and you would agree with me that even today they don't make money because they sell their Kindle. Instead, they still make the majority of their income by selling other people's products through their portal. Isn't that right?

How about Google? What product did Google have for a long time? All they did was, allowed other companies to run their advertisements on their platform and made tons of money. How about that?

How about Facebook? What products does Mark Zuckerberg have? Is Facebook a business?
Only Early Birds Make Money In Network Marketing?
This gentleman also claims that only people who got in Amway and Avon early on, made tons of money and those who were late, not so much. That means, you really have to time your entry point to succeed in a network marketing businesses. Now, that thought process can be only of a man who obviously doesn't understand network marketing.
Why do I say that?
Because I speak from my years of experience in the network marketing industry. I have friends in the network marketing industry who are not only self-made multimillionaires, they have helped me build a successful business in the US and many international markets. I know people who have quit and those who have succeeded – both!
I speak from experience of associating and getting to know successful entrepreneurs from the network marketing industry who got in business "early on" as in 1970 and made tons of money. I also have friends in the same industry with the same network marketing business who started very late from that standard in 2010 and still became self-made multimillionaires with residual incomes that will feed them for the rest of their lives.
Anybody who understands the dynamics of building a network marketing business will never say that you need to time yourself to make money in the industry because it doesn't work that way. Your success depends on your work ethic, your passion and your ability to build teams.
Of course, you need to do your due diligence and make sure you join the right team because, just like everything else, there are good and bad companies in the network marketing industry as well. You need to pay attention to the details and make a wise decision. And that risk, as there is with anything, is the same with any business. You can virtually be scammed in anything.
So, What's My Point?
Well, that's very simple. My objective here is not to prove whether or not Walmart is a business. My objective also is not to question or prove the credibility of network marketing or affiliate marketing.
My objective is to bring your attention to the fact that you should beware of the self-proclaimed business coaches, visionaries and life coaches who speak negative about other businesses, other entrepreneurs for the sake of making themselves look good.
Today's world is the world of collaboration, it's the new economy where networking dominates, where people helping people succeed much faster than those who try to do things by themselves. Affiliate marketing, network marketing are the models which are legitimately recognized world class business models that continue to produce wealth for those who take these models seriously.
I know affiliate marketers and bloggers who are making a killing while they sleep just by promoting other people's products online. There are people in network marketing who are no more alive and their second and third generations are making millions of dollars a year because of the work they did decades ago. Calling them a salesman is just not fair.
Over To You – Care To Share Your Thoughts?
Would you hire a business development coach for the purpose of coaching your team if you knew that the coach thinks like the gentleman whose thought process I just shared here?
Would you like to invite a speaker to speak to your team who believes that the only way to become a true businessman is to create your own product and not trust any other manufacturer?
I know this probably is a loaded topic and look forward to learn from your experience. Please share your thoughts and insights through your comments. Thank you kindly!