Content marketers are always looking for more and better ways to market their content: content re-purposing, curating and eBook publishing. Have you thought about Flipbooks as another avenue?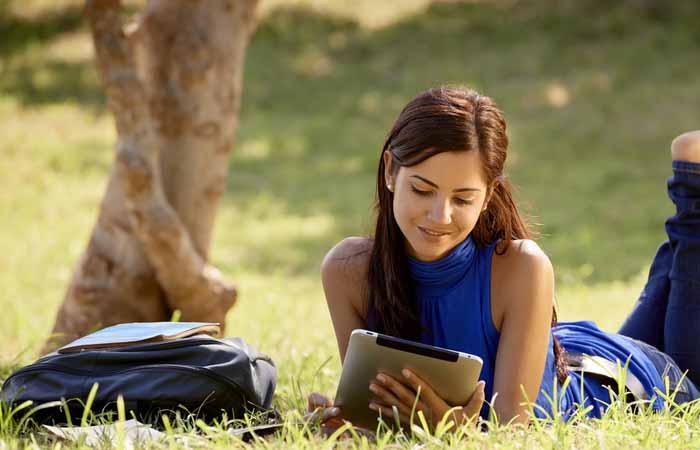 As a content marketer, you are always looking for ways to promote your content and book is another form of content your readers love to consume. EBooks have been popular for a while now and so have been PDFs.
Magazine companies like Foundr (by the way, I am one of their subscribers,) and much alike produce their content in PDF format for their community to consume.

PDF formats are great and, usually, their covers are very attractive. But the experience factor is usually missing when you buy an eBook and after download, it is just another PDF file to scroll through. It's just not a match between expectation and experience.
Flipbooks – A Step Forward
I was introduced to the concept of Flipbooks recently where any digital page/document content can be transformed into a virtual book where the pages turn on-screen creating a perfect engagement and experience for book lovers.
Through an attractive, high-tech navigation, Flipbooks makes the experience of book reading on your tablet closer to the experience of holding a real book in your hand if not better.
To me, this is perfect and better than holding a real book in my hand for following benefits:
Bookmarking and searching for certain text inside a digital Flipbook is way better than doing those activities in a real print material.
You can share or tweet stuff that you like from the book while you are reading just like you would do on Kindle, if you like the Kindle version of books, which is pretty cool as well.
The links in the book (hyperlinks) actually work. So, if the author wants you to visit some website, the address can be clicked to go to the website right from the book's page.
Best of all, the experience of turning the pages of the book you are reading just as you would if you were holding a book in your hand is priceless. That is the best part of reading a Flipbook.
Well, those benefits were for those who would like to read a digital book. Now, let's list down some of the benefits for content marketers and why you should be offering your PDFs in Flipbook format as well:
To give your readers all the above benefits.
To reach out to an additional audience for your content because you are not able to reach out to Flipbook readers otherwise.
All Flipbook content is SEO optimized, as well, so you also get the benefits of search engine marketing.
By converting your PDFs into Flipbook format and offering it on the internet adds that "cool factor" about you, indicating you are at the cutting edge.
You could benefit from the active hyperlinks that you could put throughout your Flipbook with links from your affiliate links, advertisers etc. and generate additional income through your Flipbooks.
Convert Your PDF Document To Flipbook
While doing my research on this topic, I came across this website that talks about how to convert a PDF to Flipbook and that got me started on the right path. The author has provided a good way to get the job done online for free.
Interestingly, I found that some also call it a process of making a page flipping PDF and I thought it's worth mentioning it here now that we are talking about converting PDFs into Flipbooks.
Since the author has done a tremendous job sharing how to convert a PDF file into a Flipbook "format", I am not going to share those details one more time. Go ahead and check out the link and you would find the instructions easy to follow.
Your Turn, Share Your Thoughts
You might fall into one of these three categories. Please do take time to share your thoughts from your perspective:
When you purchase an eBook online, would you prefer to read it as a PDF or a Flipbook?
If you are a content marketer, do you think Flipbooks can be a great way for you to explore another set of the target market for your content through Flipbooks?
If you have been using Flipbooks for content marketing, would you mind sharing your experience? I am sure all my readers would love to know what you have to share.
Thank you kindly!