This advanced guide to blogging is for you if you have already been blogging for sometime. This is for you if you are using a free blogging platform and are now looking to take your blogging to the next level. This post is also for you if you have a self-hosted WordPress website and blog and you are looking to enhance your blogging skills.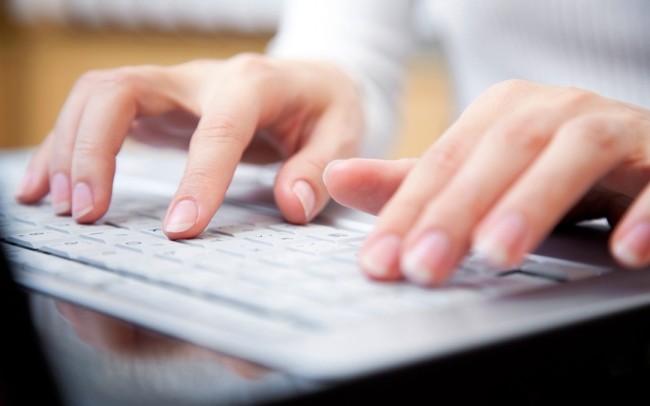 But if you're a beginner and just looking to learn how to and what to blog, please see my previous post for beginners on blogging for your personal branding.
How To Take Your Blogging To The Next Level
Let's now dive deep into the details of what will help you build your brand image even stronger as a blogger and as an entrepreneur. Let's discuss the steps involved in taking your blogging to the next level of success.
1. Get Your Self-Hosted WordPress Website And Blog
Getting started with a free blogging platform is okay. But using somebody else's space for free for building your own platform isn't the best thing to do if your personal brand image is important to you.
Advanced bloggers with a passion for their personal branding should have their own self-hosted website. I started with a free blog as well, several years ago, when I didn't know what I was doing. But as soon as I got serious about my personal branding, I decided to make the switch from free to having my own self-hosted WordPress website. I now have ownership and better control on every aspect of my website.
These days, migrating from WordPress.com to self-hosted WordPress is an easy job. Plus, as long as you are using Feedburner.com for your RSS feed, your move should not even cost you a day of downtime or loss of content or subscribers.
To find the best hosting account deals for your new self-hosted WordPress website and to learn how to setup your website in just a few minutes quickly, check out following posts I have written just for you:
This post teaches you details of hosting accounts, choices available to you, choosing your WordPress Website's design theme, adding plugins, and getting your self-hosted website up and running just in a few minutes.
2. Connect Your WordPress Website And Social Networks
As an advanced blogger, being actively social on social networking websites should not even be a question. Your list of social networks may include your Facebook, Twitter, LinkedIn, Google+, MySpace, SlideShare, Stumbleupon, Digg, Flickr etc.
Most WordPress themes give you great options for connecting your social media profiles with your website and then display them prominently on your website. You need to make use of this feature and build your personal brand. Connect your social media profiles with your website, display them and allow people to like you, follow you and become friends with you on social networks. This is going to pay huge dividends in the long run.
3. Learn About WordPress Plugins And Install Important Ones
In the previous step, you learnt all about setting up your own self-hosted WordPress website and probably you also installed some of the recommended plugins.
However, it is a good idea to learn a bit more in detail about WordPress plugins. I have written two distinct posts to explain how to find and install plugins, and then what are some of the best
WordPress plugins that your website should have. I highly encourage you to go through both of these posts to increase your knowledge about WordPress plugins:
You don't have to use all the plugins I recommend. But this is your repository of plugins that will help you get the features you need whenever you decided to add a new feature or two to your website.
4. Add variety To Your Blog Posts
The blog posts you write need to be interesting and diverse. To keep your visitors interested in your content, you need to keep your writing not just on one topic all the time. Your readers need variations and when they don't know what's coming next, they will remain curious about your next post. To help you do that, let me throw in some ideas and you can apply you creativity to come up with your own titles and content:
Share your story; such as things you learned in school, in college, at work or at a restaurant.

Write about people you admire such as book authors, speakers, doctors, politicians, humanitarian etc. Write what you like about them or what you learned from their lives.

Write about companies, their products and their services. Maybe write some reviews based on your personal experience.

Teach something based on your experience. Things such as "finding directions when your GPS isn't working", "How to avoid eating junk food" etc.

Share your views on some current affairs, a sports news or a new initiative taken by your favorite charity.
The idea is the write content that people will love to read. Keeping it interesting, adding value to others through your writing goes a long way. What goes around, comes around, and this will help you establish yourself as a thought leader in the long run.
5. Make Your Post Titles Interesting
If you have great content and boring titles and headlines, you will have hard time growing your blog's traffic. Similarly, if you have compelling blog titles and your content is not written to back you up, you won't be able to get your visitor's loyalty.
The key is to write blog posts with genuine but interesting titles that can draw attention. You should also write your titles based on the search terms that people use while searching on Google or other search engines. That ensures that if your blog posts get ranked, search engines can send some traffic to you based on searches people make.
In this article, I don't want to talk a lot about this topic. However, here is an incredible post on Michael Hyatt's blog (who I have very high respect for) on this topic. This post teaches how to write attention grabbing post titles. I encourage you to check it out to learn this important trick.
6. Make Your Blog Posts Resourceful With Links
This step has many benefits. The idea is to make your blog posts more resourceful by referring your visitors to other blog posts and resources based on the topic of your writing.
Not sometimes, always, you should strive to add links in your new blog posts. All of your new blog posts should contain useful links. The links you place inside of your blog posts may be links to your previously written blog posts or other people's blog posts. You can also add additional resources (such as links to books, whitepapers, research reports or Wikipedia link) that may add value to your post.
When you start adding links to your posts, make sure either your blog is setup so that people can advance to the next post and go back to a previous post as well. If you are linking to somebody else's posts, make sure the link opens in a new window.
As you notice, in this post, I have provided links to several previously published articles related to the topic of this post. My intention is to fill the gaps of this post with those articles so that my readers can benefit as much as possible from this post. This post also contains several other external links to other people's websites and blog posts as well as and when appropriate. This helps me help you. It also builds relationships with those who I am linking with.
You should do this too. It is a great way to enhance your blogging career and building your personal brand image.
7. Use Pictures In Your Blog Posts
A picture says more than 1,000 words. Your writing may be very high quality, but without a picture it is powerless. Therefore, never publish a blog post without including at least one picture related to the topic.
The thought process you should have is to include a picture with the post that emphasizes the main objective of your blog posts. There are hundreds of thousands of pictures available through Stock photos such as Depositphotos where you can buy pictures for dollars to use in your blog posts.
You can also refer to Flickr for thousands of royalty free pictures for your needs. Speaking of royalty free pictures, I also offer royalty free images through my image gallery. You can use my pictures in your blog posts free of charge. You just need to provide an attribution link back to my website.
8. Format Your Blog Posts Properly And Consistently
One thing that is very important from a design perspective is the formatting of your blog contents. It helps you define your brand identity.
If you've paid attention to my blog's design and structure, then you know that there is a pattern to my writing. I use Georgia font and size 16 for all my blog's text. Across the blog I use quotations in a certain way. All links on my blog are in red color. My subtitles are all in bold and much larger font size than normal text. I align my images and videos in the center of my blogging area. All my writing is in justified alignment.
You will need to decide what are the formatting patterns that you want to be known for. You need to decide what the color schemes you want to use for different elements of your blog. Decide your preferences and then stay consistent with your decision. Follow the pattern on each and every blog post you write and you will define your own brand in writing!
9. Make Social Sharing Easy On Your Website
This is something you probably already know. But I encourage you to test out placing your buttons in different locations around your pages. I will even encourage you to put them at the top and the bottom of your posts to see what makes sharing easier for your visitors.
Consider allowing a "Share Bar" to scroll with the page as the reader reads the post (Just like the sharing buttons I have placed on this page). That way, the social media buttons are always visible no matter what portion of the page the reader is on (top, middle, bottom). This is a great way to remind your visitor to share the content with his/her friends.
10. Organize Your Blog Posts In Proper Categories
Getting organized is the key to success in everything. You know it, I know it and it's the right time for you to make sure your blog and all of its contents are properly organized. Since you are not just beginning to blog, you have an idea about what you are blogging. Perhaps you already have some blogging categories defined and you are already organized.
However, if you have been postponing this step so far, it's time that you pause everything else and organize your existing posts now.
Organizing means deciding on how you want to categorize your posts, creating appropriate categories and subcategories, assigning a category to each of your blog posts, and adding a categories widget in your sidebar etc.
By doing these things, you are helping your readers navigate your content much faster, so you get more views. Not just that, it also helps your blog's SEO. The better navigation you have, the better search engine rankings your blog receives.
11. Confidently Comment On Other Blogs
When you read somebody's blog content, you have an opportunity to brand yourself by leveraging their website by adding value from your side in terms of your comments.
A comment also signifies that you've taken the liberty to read and reflect on other people's posts. It gives you an opportunity to reflect upon your thoughts after you have gone through the post.
As long as you fill out the comment field with your blog URL, the receiver of that comment will want to reciprocate by either commenting back, visiting your blog, subscribing to your blog or perhaps even writing a post about one of your blog posts (if you get lucky).
Commenting on other people's blogs also builds backlinks to your website which is beneficial for your blog's SEO. You should not miss an opportunity to comment on any blog post that you spend time reading because it is an opportunity to help your own brand value which you don't want to miss.
12. Use Every Opportunity To Promote Your Website
In this advance guide to blogging, I must emphasize that you do not miss any opportunity to promote your blog through all of your channels.
Your email signature should have a link to your website and your blog. Every digital product you create to give away for free or for a price should have a link to your blog. Your resume should have a link to your blog. All of your other websites should have a link to your blog as well. Your business card should have the URL of your blog.
Every place on the internet where your name is listed, you want to make every effort to make sure your blog is listed as well. Your social profiles on Facebook, Google+, Twitter, LinkedIn, Pinterest etc. have a prominently displayed link to your blog.
You want to make sure that people remember your blog name just like they remember your name. This is the best way to ensure that it happens as you go along the journey.
13. Promote Others And You Will Get Promoted
This step is almost contrary to the above step. I have done it on purpose to stop you from being recognized as a spammer. It is critical for you to know that there is a fine line between promoting yourself and behaving like a spammer.
While you should have your blog prominently displayed everywhere your name is displayed, it is also important to note that your Facebook, Twitter, Forums and public places are not a place where you consistently bombard people with your self-promotion.
You should share valuable information on your social networks. People love quotes, so go ahead and share quotes. People love great pictures, so go ahead and share great pictures. Share other blogger's valuable content that your friends and followers may enjoy. By sharing other people's content, you essentially avoid the chances of being tagged as a self-promoting individual. At the same time, the people you promote will reciprocate by promoting your content on their social networks which will, in turn, help your traffic. Therefore, be careful about how you are promoting yourself and your blog.
14. Keep Your WordPress Updated
If you are having a self-hosted WordPress website and blog, you know by now that WordPress comes up with updates from time to time. They upgrade the software to enhance security or to add additional features.
The plugins that you have installed on your blog also get updated as plugin authors update their code to cope with the latest changes or when they make new enhancements.
In both cases, it is important that you keep your blog updated to ensure the security and proper functioning of your WordPress blog. Keep your software updated and you will have peace of mind. On the other hand, not keeping up-to-date software has its own downside and you don't want to deal with it.
Your Turn – Share Your Thoughts, Ask Questions
Is there another step that you want me to talk about to help you take your blogging to advance level?
Is there any step here that isn't very much clear to you? Do you have any inputs that you would like to provide to my other readers here?
Please share your thoughts in the comments section or simply click here to go there. Thank you kindly!