One of the things that I have found the most rewarding is the habit of being consistent. First of all, I don't start something unless I am sure I can finish it. And if I start something, I don't quit. I stay the course till the end.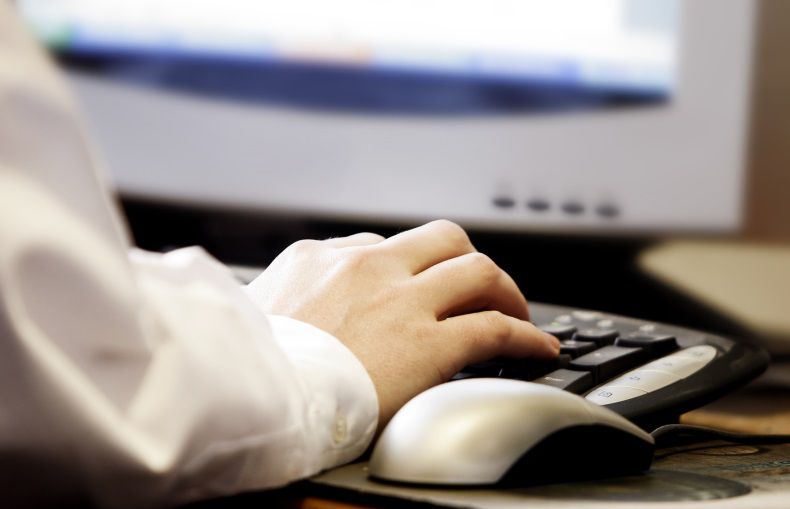 Blogging can be a hobby or a profession depending upon your understanding and perception about this concept. To me, I don't have time to waste. If I am investing my time in writing blog posts, I prefer to do it seriously than playing at it like a hobby.
Why is that so?
It Is A Rule Of Thumb In Every Field
Growing up in India, I saw (and also participated) in playing cricket with friends on streets. We still play cricket on holidays whenever possible. If you enjoy any other sports such as soccer, football, tennis, basketball etc., you will find people who play it as a hobby and enjoy watching big games on TV.
On the other hand, there are those who got started just like you and me, took that game seriously, worked hard, stayed consistent with practice and went on to become a professional player. They are the ones who come on TV when hobbyist and other fans watch the big games.
What is the difference?
Professionals make money while others watch them make it happen!
This is what happens in every field, in every arena of life. Blogging is no different. People who take it seriously, people who stay consistent and persistent not only build a strong brand value, they make tons of money while others wonder how it happens.
Process And Consistency Creates Brand Value
I remember when I got started, I didn't even know how to setup a simple website. I didn't have any plans of writing blog posts. All I wanted was to put a few details about my new business and be done with it so I could have a web URL on my business card. That's all.
Since I didn't know the details, I approached a friend of mine in Bangalore who put me in touch with a web developer who was willing to help at a price. He asked my requirements such as how many web pages my site will have, how frequently I wanted to update information on those pages etc. Based on my needs he quoted me INR 15000 (About $350 at the time) for setting up that simple website.
Coming from an IT background, that quote made me upset and challenged me to find a way to get it done at a reasonable price. I made the decision to learn about setting up a website and it was then that I had my first encounter with wordpress.com and blogger.com like blogging platforms.
With that humble beginning, I learned how to setup a page, how to write blog posts, how to add sharing options to websites and eventually, I now offer managed WordPress hosting to my clients. It has been an amazing journey so far.
But, credit goes to the process and the consistency to which I never compromised, no matter how hard it seemed at times, to keep up. Now, that little activity of blogging for branding has turned into a business. Not just that, my blogging, now inspires souls across subcontinents on a daily basis.
If I didn't follow the process, if I didn't stay the course, if I treated blogging like a hobby like many bloggers do and fade away, I couldn't have done what I have done. I couldn't ever work on the projects I am working on now and life is absolutely exciting!
Nobody Starts As An Expert – It's A Process
If you have been planning to start your own blog and you are not able to get it off the ground, it may be because you might be thinking that you don't have the expertise. Or, it may be that you don't feel motivated because you did it for some time and you couldn't keep up.
You miss 100% of the shots you don't take. ~ Wayne Gretzky [tweet this]
The good news is, nobody starts out as an expert. If you look around and see some of the top bloggers today, they look so great today. However, if you look into their history, they also started like you and me, stumbled many times but never gave up. They stayed consistent and persistent with their plan and eventually became the success you see today. You can also succeed, but the question is, can you stay consistent? Can you stay the course?
People who achieve the status of an 'expert' are those who followed the process, stayed the course in spite of feeling intimidation. They didn't let fear or uncertainty cloud their dreams of becoming an expert and guess what, it paid them big time. Now they are known as 'expert' in their field.
Tips For Staying Consistent With Blogging
Here are a few tips to help you not only stay consistent with your blogging but also to help you gain confidence to become an expert, with time. I hope it helps you get organized and take control of your blogging for branding, business or online marketing (whatever your goals may be):
1. Keep Your Goals Close To You
You need motivation to reach your destination. But, no matter how motivated you feel, you won't know if you are achieving your goal if you never set any. So, if you haven't, write down your goals. You need to know why you need a blog in the first place. Do you want it for branding? Do you want it for making money? Do you want it for attracting more business? What are your goals? Why do you think a blog is important for you to have?
Once you have your goals, those will fuel your motivation to publish regularly. Your dreams are the fuel for your motivation. Therefore, keep those dreams close enough so you can see them and re-energize your spirit when you feel down. You need them more than anything else.
2. Don't Worry About 'Expert' Status
You don't want to worry about what others may think of you. As long as you are publishing what you know with an intention to add value to your readers, you are doing great. When you start sharing what you know and stay consistent, you will discover your niche eventually. You will begin to realize that you do have some qualities in you that can get you the expert status in due time.
Write to add value, write to solve a problem, write to share your findings about topics of your interest and you will start gaining momentum.
3. Research Your Topic
Do you have to write only about topics that you absolutely know everything about? Not really!
It is your blog and you have the freedom to share anything you like or have interest in. However, it is a good idea to do some research on the topic before you publish so that not only you write to educate your readers, you also learn a lot of great things in the process.
Researching before publishing is a great way of self-improvement. This is one of the best ways I've found to learn new things and get new insights about topics that I think I already know.
4. Write With Intention To Add Value
You may not feel like an expert in anything. But you know that you've got some skills, some knowledge to use by which you can add value to others. May be you are good at making friends. May be you are good at storytelling. May be you have skills in drawing cartoons. May be you have some awesome skills in problem solving. The possibilities are endless and you know what it is when you look within.
Write blogs to add value to your readers. Share some resources, techniques that you think will help others. When you write from that intention, your blog posts will begin to catch attention.
5. Give Opportunity To Others To Share
This is one aspect which most bloggers ignore and eventually it causes them to fade away. In fact, if you don't feel like an expert, this is the greatest asset you have you have your hands on.
All you have to do is, write about the topic of your interest and then ask your readers to share their knowledge, their views and tips. When you do that, people feel included and they are more than willing to help you. They feel excited to contribute and that helps you connect with your readers and develop a bond.
6. Actively Network With Other Bloggers
One of the easiest ways to gain the 'expert' status is to connect with and be seen with other experts in the industry. I want to share this incredible talk by Derek Halpern on this topic. I would rather let you watch this video and get the point:
Networking with other established bloggers, commenting on their blogs, writing guest posts for them, inviting them to write for your blog as guest authors, is a great way to not just help you establish your credibility but also an incredible way to increase your own knowledge, and thus, self-confidence.
Conclusion
Gaining the status of an expert or a thought-leader will not happen overnight. It is not something that anybody can ever do in a day. Instead, it is an ongoing process and even the perceived experts are working to keep up.
The best way for you as an aspiring blogger or an entrepreneur is to always be in learning mode. Set your goals, keep them in front of you as often as possible and write to add value. Don't worry about what others think or say. As long as you know you are doing the right thing, don't worry, others will catch up to you in due time.
Over To You – Care To Share?
What are some of the challenges you face when you think about blogging? Is there anything you would like to add to this topic from your side? What is the biggest challenge when it comes to staying consistent? Please share your thoughts in the comments. Thank you kindly!