Did you know that Effective Communication plays a vital role in the success of every professional and personal relationship? Research has shown that our ability to communicate effectively with others does more good than any other skill that we may have or develop.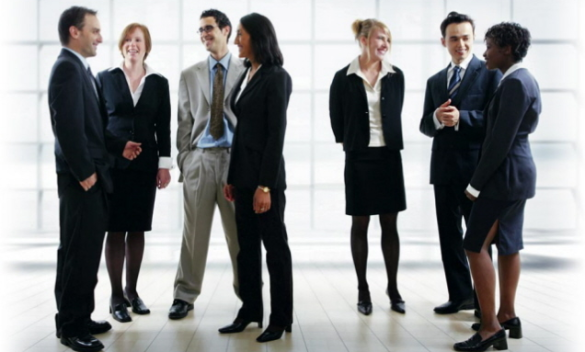 What we accomplish in our career and in our personal life is determined largely by how well we can communicate with others and how effective we are in inspiring others
to take action.
Good performance at work with a lacklusture communication skill will not grant you success professionally. However, there are numerous examples of people who are extremely successful just because of their ability to communicate with other people.
Good communication skill generally means the ability to be understood. However, to be a good communicator, we need to be a good conversationalist as well and that is much more than just being able to communicate our ideas to others.
Most of the difficulties among human beings, and people within organizations are caused by breakdowns in the communication process. Either people do not clearly say what they really mean or others do not understand the message the way it was intended and the problems start from there…
Now, the great news is that effective communication skill is a learned skill. Everybody can learn this number one recepie for success with people. There are plenty of avenues to learn and practice your communication skills everyday. However, here are a few top elements of any communication to observe and start improving upon right from this moment on:
Ability To Listen
As human beings, we all like to talk. We all like to be understood. But that is where the problem is. Did you know you are learning only when you are listening? The more you speak, the less you learn. It is one of the most important element of communication and personal development.
Also, how well you listen has a major impact on your job effectiveness, and on the quality of your relationships with other people. People love people who listen well. This could be a blessing if we choose to.
Ability To Ask Great Questions
Your ability to ask good questions is connected to your professional development. At your job, at home, or while interacting with others in a networking event, the people who have developed the art of asking great open ended questions are always at ease, confident and engage well with their audience.
Research shows that asking great questions has proven to be a great tool for motivating others to take action. This skill can pay huge dividends if enough attention is given to develop it.
Selection of Words
Words only account for 7 % of any message, research has shown. However, an effective communication needs this 7% to be effective. Words become extremely important when it comes to written communication since the reader only can see the words, nothing else would matter.
If there isn't any congruency, the receiver will be confused. Therefore, it is important to watch the words we choose while we communicate with others.
The Tone And Emphasis
The emphasis and tone have the power to completely change the message that is being communicated. Often, you will say something to a person and they may become offended. When you express that the words you used were intended to be inoffensive, the other person will tell you that it was your tone of voice that was the issue. I have found myself in that situation on more occassions than I can count.
The Body Language
More than 50% of your communication is your body language. Isn't that amazing?
While speaking to somebody, if you can face the person directly and give them direct eye contact, combined with fully-focused attention, you double the impact of what you're saying.
While listening to others, leaning forward, giving them a steady eye-contact in a respectful gesture and nodding your head occassionally gives the speaker an impression that you are paying them the attention.
Here are a few books I recommend that I found very helpful in understanding and improving on our day-to-day communication with others:
Question: What communication challenges you have found while dealing with people in your family, friends or coworkers? What aspect of communication you feel is the most important to cultivating great relationships with others?